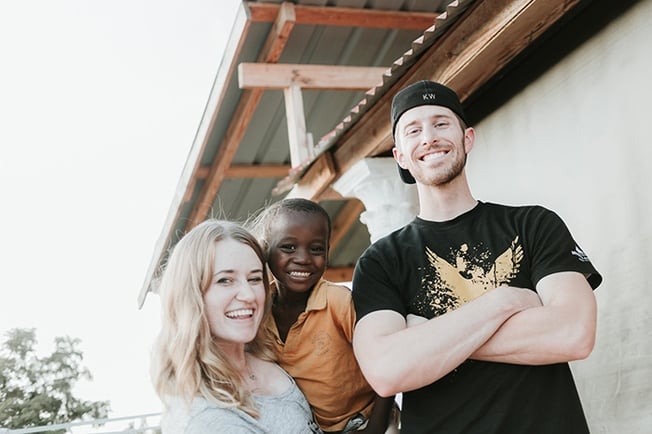 Here's how one group made even more of a difference during their semester.
---
Thinking of volunteering with ILP?
Here's what a semester in Haiti looks like
---
In Haiti, there are many opportunities to serve. A group of our ILP Haiti volunteers soon learned that lesson right when they got in-country and took it upon themselves to do something about it. Here's their story + a little background.
What's the best way to serve in Haiti outside of teaching?
While Haiti is a beautiful country, the living conditions of the people are not always the best. In pretty much every Haitian neighborhood, there is always a huge need for food, clothes, medications, everyday essentials and donations. That's what one of our ILP groups found out firsthand. Though they were there to teach English to kids through one of International Language Program's humanitarian programs, but they decided on their own to get help so they could serve even more.
The Service Project
As if living in an orphanage, spending all their time with the kids, making sure they are loved and cared for and teaching them English for 15-20 hours a week isn't enough, this ILP group decided to take their humanitarian experience even further.
With some serious help and coordination from contacts at home, the ILP group figured out what the Haitian people around them needed the most (clothes and food) and figured out a way to help them. By asking friends and family at home, money was raised, plus clothes and food were sent to Haiti to be distributed by volunteers.
Once all the bags of clothes arrived in Haiti (around 200 lbs of clothes total!!), volunteers helped the kids at the ILP orphanage pick out a brand new outfit — which is like Christmas.TThe rest of the clothes were stored away so the kids would have birthday and Christmas gifts for the next few years.
The next few days were hard, but so rewarding. Over $2,000 was raised for this project — In Haiti, that money was used to buy paint for seven houses and to buy food kits for 24 families. Volunteers then spent their free time painting and hand-delivering food kits to deserving families.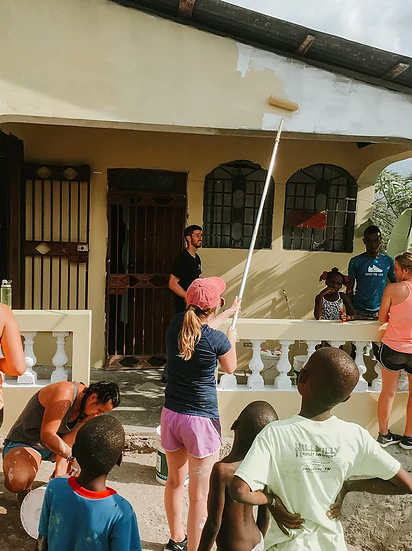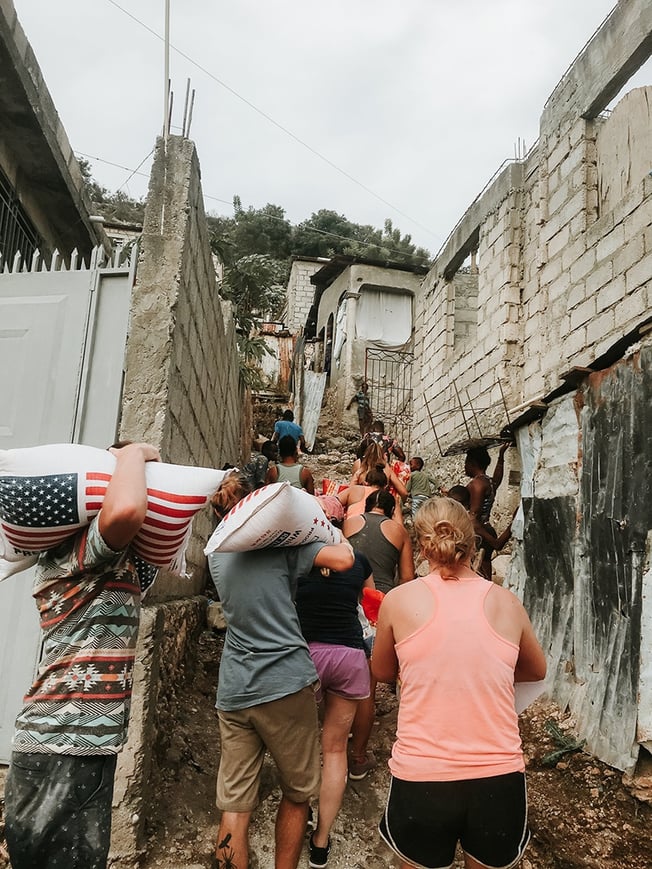 One of the most memorable families they delivered food to was a family of five (three adults, one child and twins who weren't even a week old). They all lived in a room no bigger than 100 square feet. The tiny twins were laying on a pillow in between two cots. Despite everything, they were so happy!
One heartwarming quote about the experience:
"There is really no way to explain what an amazing experience it was to visit a third world country. It was one of the hardest, but most rewarding and memorable trips we have ever taken. The people of Haiti live in such humble conditions, but were so happy. They were incredibly welcoming to us ... I'll remember those people and those kids at the orphanage forever".
— Tara (big thanks to her for all her help and for these pictures!)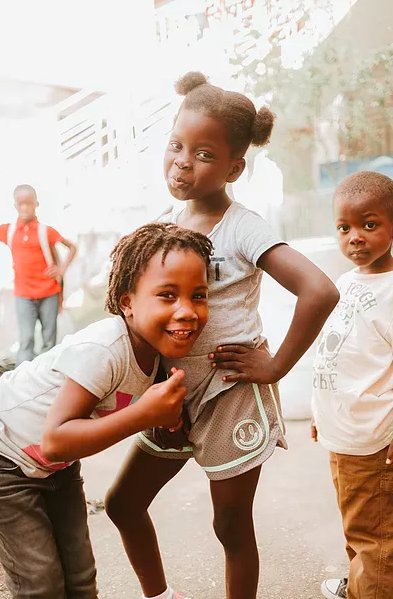 Haiti's the opportunity you've been searching for.
If you're looking for a truely meaningful experience, you can serve abroad in one of ILP humanitarian programs. You can be like this group and go above and beyond and serve in Haiti and this group did in the Dominican Republic.