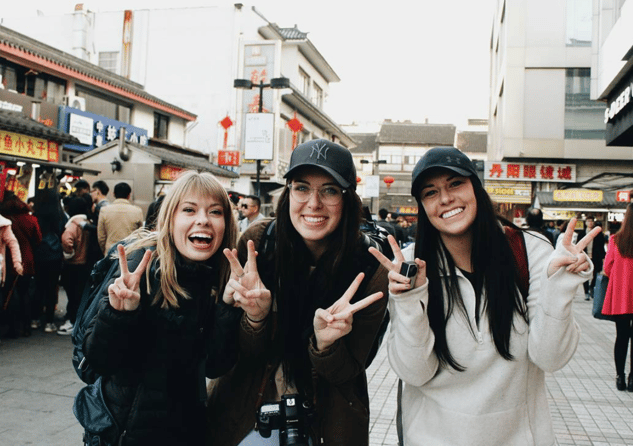 China means the Great Wall and well known cities like Shanghai but I'm guessing you had no clue this country could also look like THIS.

It's pretty hard not to love a place where you can vacation to gorgeous beaches, but also see dry, dry desserts with pagodas hiding in the sand, after seeing dense green jungles. No matter what you are looking for, you can probably find it here, especially if you're living in China for a semester.

Pst: We have a China Destination Guide you might be interested in — It has more details about these spots (and loads more) to help you plan your trip here.
If you're planning or even thinking about a trip to China, come see a few of the our favorite places:
Crystal Clear Pools Of Turquoise Water

Beaches Like Hawaii's

Jungly Mountains Crawling With Monkeys

Bustling Cities + Awesome Food
Crystal Clear Pools Of Turquoise Water
Our latest China obsession is a national park called Jiuzhaigou; it's jaw dropping. A trip here means photographing pristine lakes and ponds that are full of the clearest water, naturally colored a stunning shade of turquoise. Or you could shoot some grand waterfalls that cascade from high mountain cliffs. Or you can explore tiny Tibetan villages, all in one park.
The photos are unreal (it was soooo hard picking just one to feature in this blog post). It looks like a place made up in some movie, but it's real life. Even though you'll still be in China, it feels like you're in Tibet (bonus!).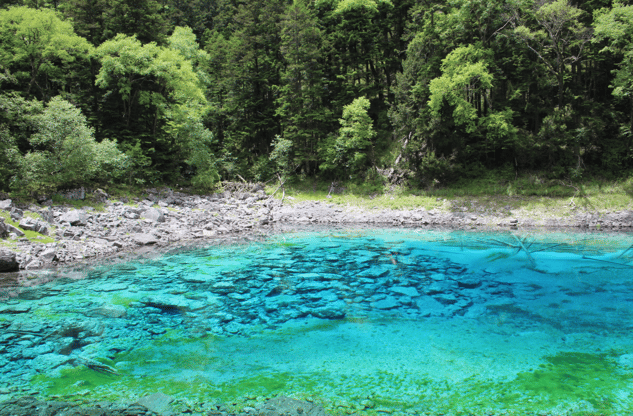 Wanna see more pictures of this place? Of course you do .... Get your guide to Jiuzhaigou right here — you'll get stellar tips on what to bring, how to pack and what to see. Oh, and there are absolutely stunning pictures to gawk at too.
Beaches Like Hawaii's
Dreamy beaches might not come to mind when you think of China, but surprise! The island of Sanya is called "the Hawaii of China" for a reason; volunteers are just smitten with the beaches here (also, the camels, which is something Hawaii doesn't have. Look how cute!!).

Snag bags of fresh pineapple for a dollar or two, or sip fresh coconut water on the beach while you soak up the sand and sun. Collect some shells, pose for a picture with a monkey and come back to your Chinese city with a great tan.
We love these other beaches in China, too.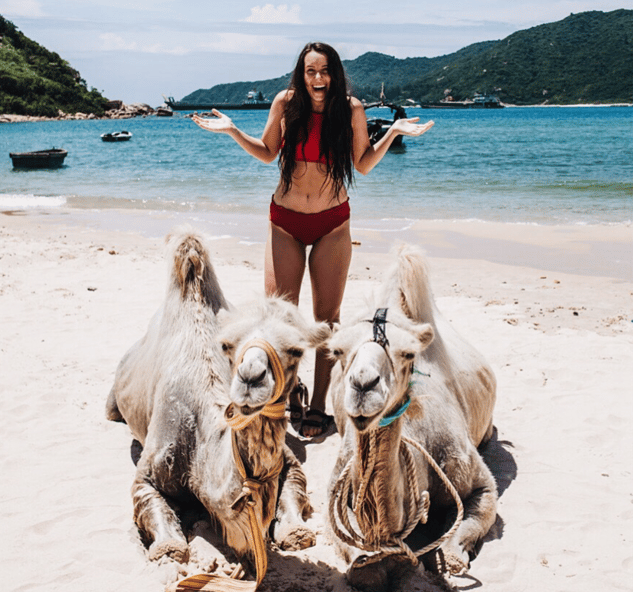 Jungly Mountains Crawling With Monkeys
Anyone looking for ah-mazing outdoor adventures has got to travel in China. There are mountains aplenty to climb to the top of. It's nearly impossible to pick our favorites, so we'll talk about a few. First off has got to be the green "Dr. Seuss" mountains in southern China, in a place called Guilin. Nearby Yangshuo is a must.
Come float down the Li River to get a stunning view of these mountains, then go swimming in a cave full of mud; then see this gorgeous viewpoint in nearby Xingping. We're just in love with this part of China.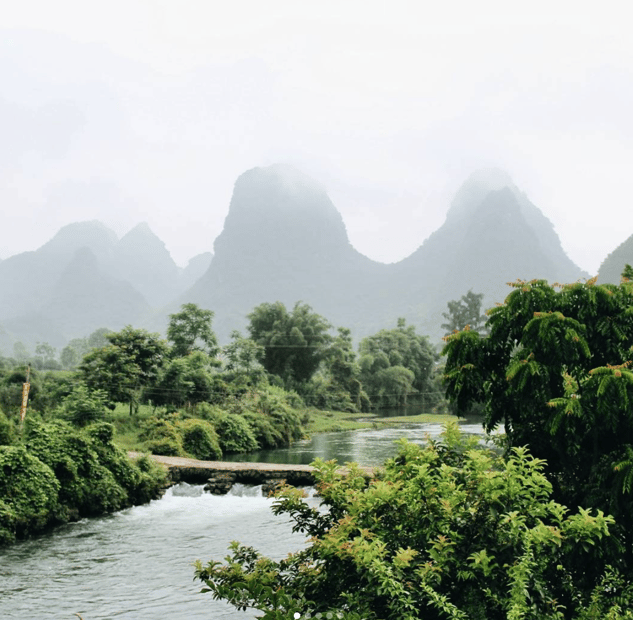 For monkeys, head to the mountains in Zhangjajie — there is soooooo much to do in this National Park … here's a map to help you get around. Grab some hiking shoes and head to the misty tops of these pillar mountains that inspired the Avatar Movie, or hike the deep valley alongside the river to see these mountains from below. Hide your trail mix — monkeys are all over and love to see what snacks you're wiling to share.
Oh and and while you're in the neighborhood, think about climbing up to Heaven's Gate on Tianmen Mountain; it's a completely different mountain range just 40 minutes away from the national park. The views are beautiful.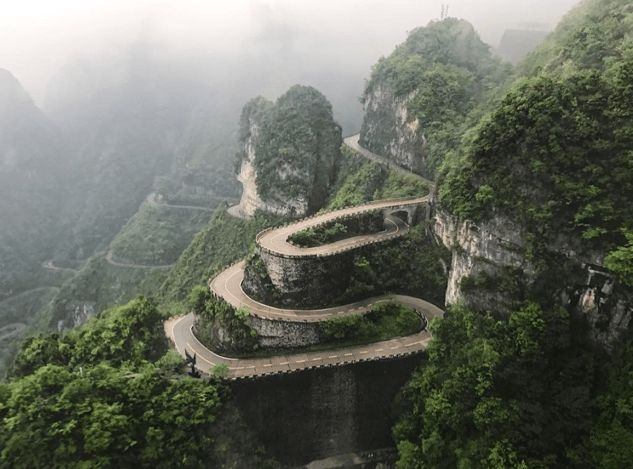 Trying to decide what to see? Here's the difference between the Avatar Mountains and the Tianmen Mountain.
Bustling Cities + Awesome Food
In the mood for ancient history? Tons of modern museums? Relics from thousands of years ago? Wanting to see a World Wonder? China is home to some spectacular cities where you can see all of this.
You've got modern cityscapes with fast metros and bustling malls or you can head to quieter sections that are hundreds or even thousands of years old. Even the cities you've heard all about have some spectacular secrets, like the hidden neighborhoods in Beijing. There are countless huge cities to visit in China — places like Beijing, Guangzhou, Hong Kong, Xi'an, and Shanghai are just a few favorites.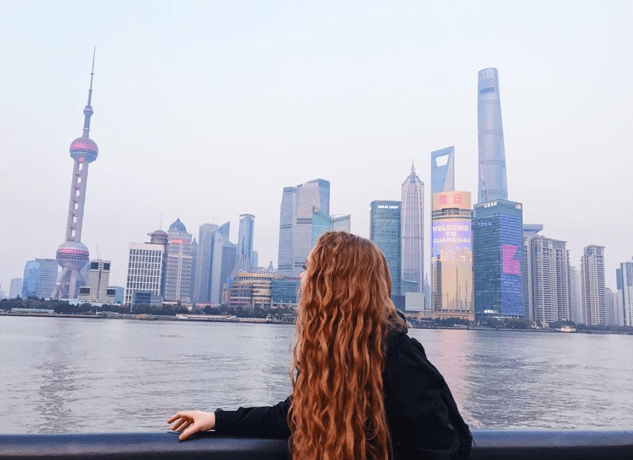 Did you get all that?

Even if you were visiting for just a week, there wouldn't be time to see all of these places, which is why a volunteer trip here for a semester is the way to go. ILP volunteers are pretty lucky — they'll get vacation time away from school to see some of these spots for themselves. Volunteers also have every weekend off from teaching English to do some traveling, too. You can fit in a lot of sightseeing in one semester, that's for sure.
Need a little more info on volunteering in China? Just click that green button!