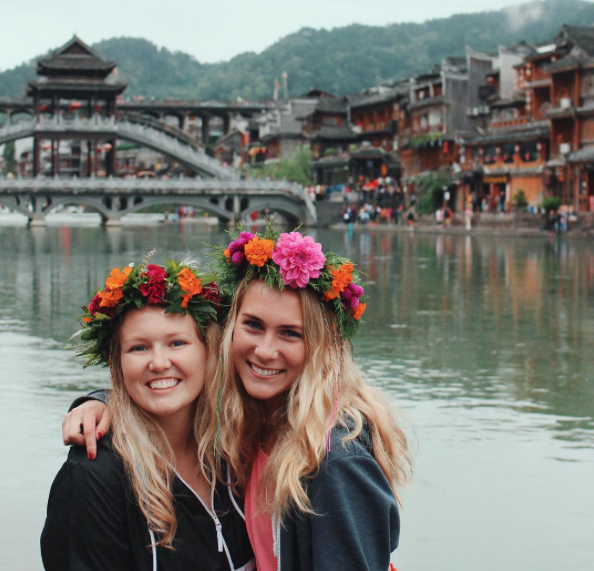 I lived in China and got by just fine.

Don't get me wrong, I was a bit worried about living in China without knowing a single word of Chinese. From the minute I landed in Shanghai, I felt pretty overwhelmed when I realized that I didn't know how to speak, understand or even read a single character of Mandarin. And it wasn't always easy having a communication barrier. But guess what? It turned out to be just fine, honestly.
---
Come live in China like I did!
All about volunteering in China with ILP
---
During my semester living abroad (I was an ILP volunteer for 5 months), I was able to go shopping, order food, take buses, trains, planes, and more without speaking a lick of Chinese. How'd I do it? Here are some tips:
Smile (And Point)
Smiling truly is the universal language — lots of times, I could get around just fine with a few charades, or pointing to someone's delicious bowl of noodles to indicate that I wanted to order the same thing. You can really get by pretty well by watching what the locals are doing, then just mimic their actions (and their orders … if the menu didn't have pictures, I checked out what most people were ordering and smiled and pointed).
Things like thumbs up are also universal; lots of times I would look up a word in Chinese then give a thumbs up, like "spicy?" so they knew what I was talking about. I found that people were pretty patient and willing to help me out. Sometimes, I would be acting out a conversation, and someone who did speak English would come to my rescue.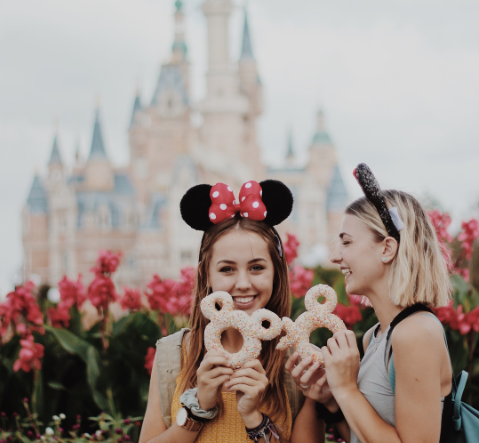 Do Your Research
I was able to travel alllllll over China when I was living there as a BYU volunteer with International Language Programs. Lots of train tickets can be booked online (in English) and if you do have questions at a bus station, usually someone there speaks English — here's how to book train tickets in China.
It helps a ton to do your research though, like having the name of your hostel written down in Chinese so you can hail a cab and just give your driver the address. Or just screen shot the address from the website (and also their phone number in case the taxi driver wants to call for directions).
It also helps to have pictures of the sites you want to visit. Lots of times, the names of famous cites in English aren't the same in Chinese, but your cab driver can easily recognize a picture of the Terracotta Warriors in Xi'an. Sometimes I would just Google search the name of the park I wanted to go to in Mandarin, screen shot that and show it to the taxi driver.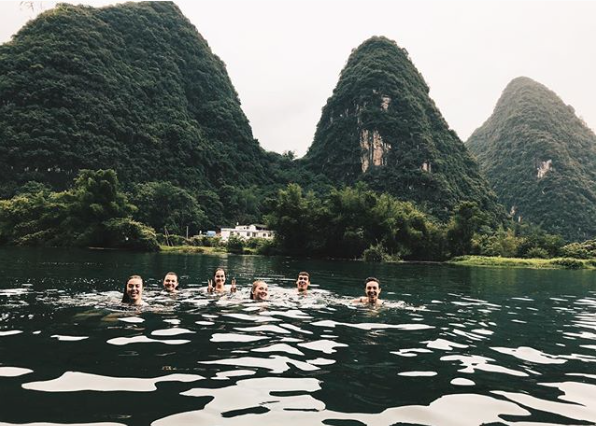 Ask Someone For Help
I was surprised to realize how many do speak English in China; college-age kids could help you out nine times out of ten. One time I was all turned around and couldn't figure out how to get to the metro. I asked a group of college-aged kids if they could help me out. Instantly, they all said "I don't speak English very well". Even if most couldn't have an intense political discussion in English, pretty much anyone in college can let you know whether to turn right or left to go to the metro (and most are very willing to help out, even with "limited" English).
Also, pretty much everyone in the travel and tourism speaks a bit of English. I was able to run into several people who worked at the hostel who could speak English and were able to give me very clear directions and advice about my itinerary. That was incredibly helpful.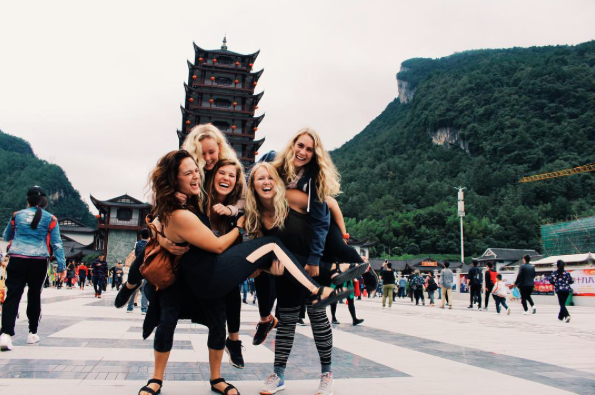 Bring A Phrasebook (Or Your Phone)
Now, I did end up learning a handful of phrases in Chinese (you can't really help it). I loved seeing the cute ladies on the bus smile when I tried answering their questions in Chinese. I learned the essentials: how to introduce myself, say that I'm American, and here teaching English (that's what you'll do as an ILP volunteer by the way … the kids will melt your heart). I also learned some key phrases like "noodles, not spicy" "please", "thank you" and learned my numbers, which came in handy when I was bargaining at the Pearl Market in Beijing.

But you really don't have to if you don't want to! Phrase books are super handy as are helpful apps like Pleco that you can download on your phone. I've had many conversations by typing a word into Pleco to help get my point across (these other apps are also nice to download).
Learn A Little Chinese
I did study some Chinese when I was living there. My roommate and I decided we wanted to master the essentials, so I did some individual studying after classes. Here's a post about learning some Mandarin that's full of essential phrases and some other resources if you want to learn.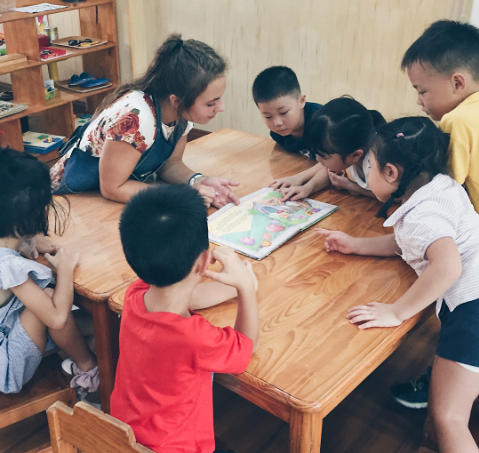 China's the adventure I was looking for
International Language Programs (ILP for short) sends volunteers abroad to live in China while teaching English, and no, you don't have to speak Chinese to go! Volunteers go for a semester, live in a Chinese city, teach English only 20 hours a week, and always have weekends off for exploring.