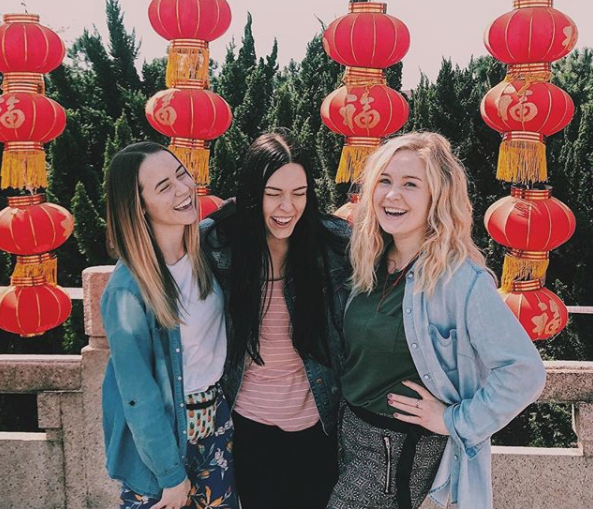 Guangzhou is a city in your province and you'll quickly see that it is one of the coolest cities in China! Here's why...
When you think of China you probably think of The Great Wall, Terracotta Warriors, and the booming city of Shanghai. Don't get me wrong, all of these things are amazing, but there are plenty of hidden gems in China that aren't as famous that are worth checking out - Guangzhou is one of those.


---
See more on Guangzhou:
Our Guangzhou Go To Guide
---

While you volunteer in China with International Language Programs (ILP) you may end up teaching in the same province as Guangzhou making it pretty quick to get there for a weekend trip (lucky!).
Guangzhou is a major city which makes it a great jumping off point for transportation to travel destinations in China, but there's also some things you can do if you find yourself with a day or two here.
What Should I Do In Guangzhou?
Check Out The Safari Park
Chimelong Amusement Park
Canton Tower
Baiyun Mountain
People's Park
Local Markets
Check Out The Safari Park
The Chimelong Xiangjiang Safari Park is a must see for a weekend in Guangzhou. It is HUGE so be prepared to spend a lot of time there if you want to see everything.We love that this zoo has an excursion train where you can ride along the park's different sections to see tons of animals up close. It's basically like a safari and you'll die over how cute all the animals are.
How to get there: Take the Subway Line 5 and get off at Zoo Station. Get out from Exit B to the south gate of the zoo.
The Chimelong Paradise Amusement Park
If you need an adrenaline rush head to Chimelong Paradise. This amusement park is full of rides, entertainment shows, fun Chinese characters (for the best photo ops!) and yummy food. It's basically just a traditional amusement park but of course there is a Chinese twist to it.

Entrance fee varies on the park : Get more info about each of the parks here.
Canton Tower
Canton Tower is a hidden gem with amazing things to do. You can't miss the huge tower that lights up like a rainbow at night, but the outside is just the beginning of how awesome it is. It's the tallest structure in Guangzhou so it's hard to miss. Here are a few highlights, but check out this blog post for even more info.
The Bubble Tram
These little bubble pods are a great way to sight see. Hop inside a bubble and you slowly revolve around the tower (at 1,492 feet in the air!!) giving you an incredible, unique view of the city.
Sky Drop
This ride is not for the week. It's basically like Tower of Terror at Disneyland where you slowly rise and then suddenly drop. Except ... you're over 1,500 feet in the air and drop 100 feet. Sounds pretty terrifying, but if you or anyone else in your ILP group is brave enough - go for it!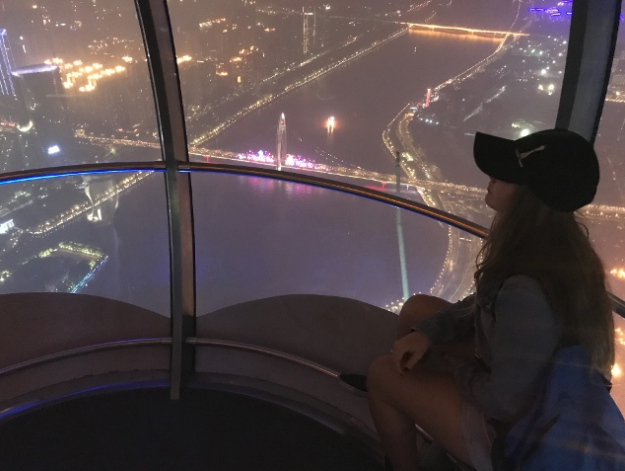 Baiyun Mountain
Take a break from the city and head into nature to relax. This is a mountain range in Guangzhou and known for its beauty. When you get to the mountain there is quite a bit to see. There are great hiking trails, smooth walking paths, bungee jumping, flower gardens, a cable car, restaurants, and more. Spend some time exploring and you won't regret it.
How to get there: Follow this link to find the best way to get there depending on where you are in the city.
People's Park
Get some shade and relax in The People's Park. You won't be disappointed when you make it to the park and find the massive floral structures, and beautiful statues. Its usually full of people relaxing, playing card games together, and practicing meditation and Tai Chi. My favorite thing about parks in China is people watching - you'll often see the elder generation playing games and enjoying an afternoon in the park. Take some time to stop and walk through it.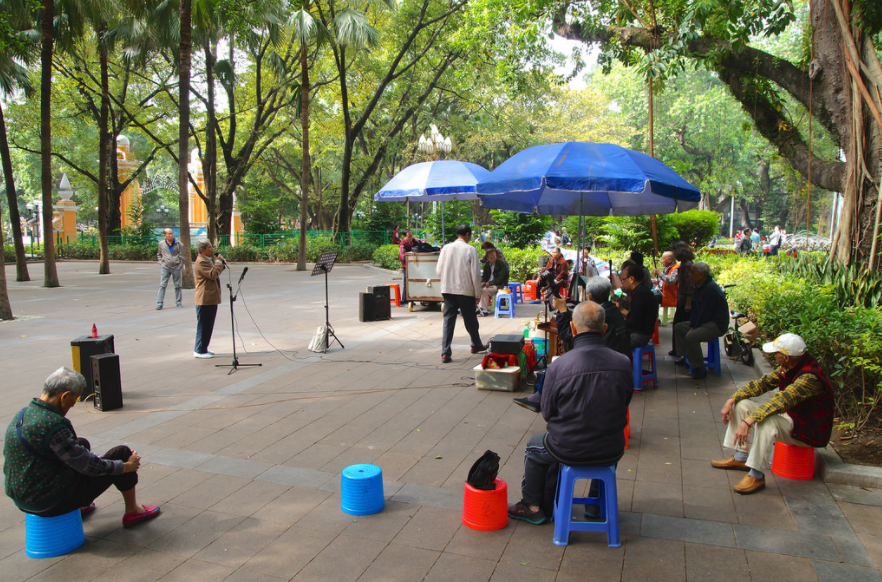 Local Markets
Shopping in China is one of the best things you can do. Grab your ILP group and get ready for some killer deals, because Guangzhou is full of them! Oh, and don't forget to barter.
Beijing Lu Pedestrian Street
This is the main shopping street in Guangzhou and a great place to find good food and cheap clothes.
Here's the address: Beijing Road, Haizhu 海珠区北京路
Xiguan Antique Market
If you're looking for unique souvenirs the antique market is a good place to start. With old artifacts, and relics you are sure to find something special.
Address: NO.1 Liang Feng-Yuan Road
Take the Metro Line 1, Get off at Changshou Lu Station and take Exit A
Clothes, shoes, and accessories are in abundance at this market. This is a great place to barter, oh and did I mention it's five stories high?! You will definitely stay busy shopping.
Address: No.139 Huanshi West Road, Yuexiu 越秀区环市西路139号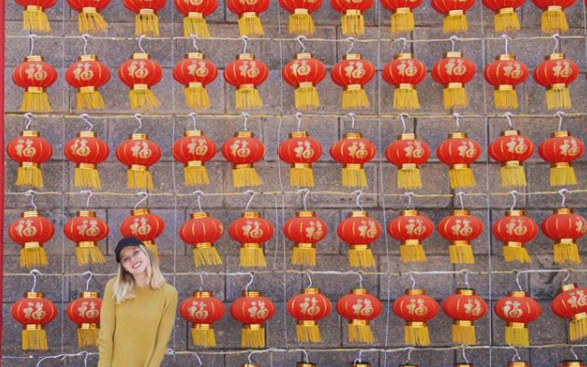 Living in China for a semester ?

Volunteering with ILP will give the opportunity to not only see those places, but make a difference as you teach English and serve the cutest kid around.
Click the button below to learn more about China!