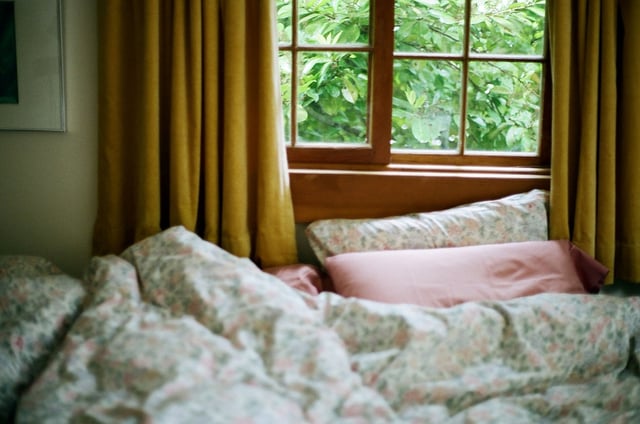 Life is busy and stressful and we all need that one place we can go to relax and decompress. Most people already relax in their bedrooms at night, so why not make your bedroom your quiet sanctuary? Using these helpful tips, you'll have a stress-free bedroom in no time!
Have you always wanted to spend a semester volunteering in Europe? Or, how about a semester in Thailand? Don't let your life get too busy and stressful that you forget to take an awesome adventure every now and then!
Why not take that adventure with ILP? Go ahead and start your application now!
Whether you're living abroad in a dorm room or in your own bedroom, you can make your room a place you will want to be every night. Just do these things to get that cozy room of your dreams:
Hang some lights
Get a big, cozy comforter
Make a reading nook
Use a cable knit blanket
Pillows, pillows, pillows
Get a plush head board
Use a bedside lamp
Make your bed
Hang some lights
Lights are a big factor in setting any mood. If you want your room to feel super cozy, hang some string lights and use them as your main lights at night. The dim lighting will help you relax and de-stress. Just remember that if you're living in a temporary space, you'll want to be careful to not leave any holes in the wall where you tried hanging it up. Is there anywhere you can lay the lights? Shelves, wrapped around your bunk bed posts, etc?
Get a big, cozy comforter
A big down comforter that you can sink into can be sure to send you straight to sleep. There are different weight of down comforters, so get the one that fits your needs. Get a lighter weight one if you get warm at night or get a really heavy one if you're a cold sleeper.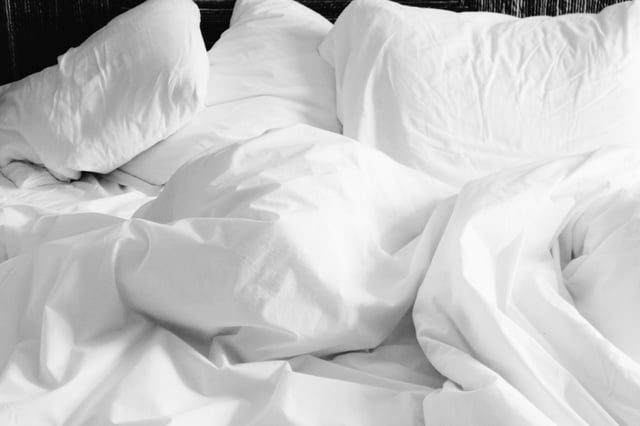 Make a reading nook
Love to read? Make sure you make a little reading corner. Get a comfy chair that you can put your feet up on, a book and your cable knit blanket and sink into a deep relaxation.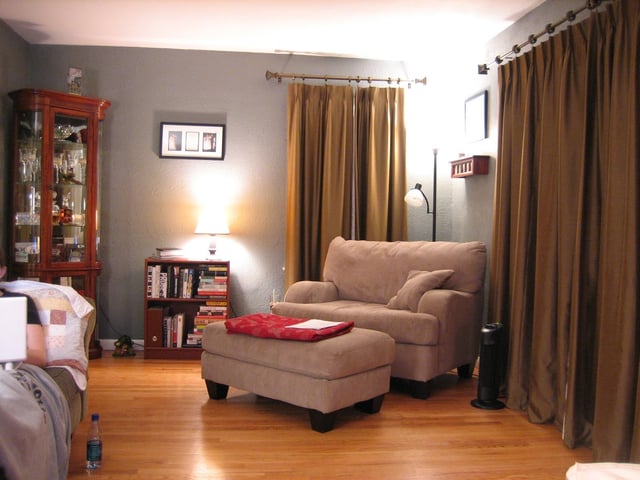 Use a cable knit blanket
Cable knit anything will make you feel cozy, so why not get a cable knit blanket for your reading nook or to drape over your comforter on your bed?
Pillows, pillows, pillows
Do I really need to say more? Pillows on pillows on pillows will make any space feel extra cozy and comfortable. Get a body pillow, regular pillows and more throw pillows than you can count and put them on your bed. Now, I dare you to jump in the middle of them and not be instantly relaxed.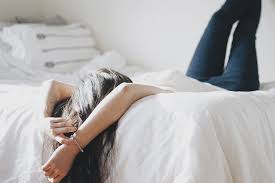 Get a plush head board
Get a plush head board that you can lean comfortably on. If you opt out of the reading nook, a plush head board is a great thing to have so you can lean back and read your favorite books.
Use a bedside lamp
A bedside lamp will add some extra light (along with your hanging string lights) without making it too bright in the room and ruining the atmosphere.
Make your bed
Making your bed will go along way (more than you think) in making your room one you want to do nothing in. Also, by making your bed, you'll get to display all those throw pillows and that cable knit blanket that are adorable!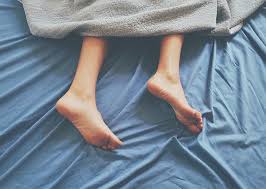 You may only want to do a handful of these things, but any assortment of them will give you that room you've been dreaming of. It's always nice to have a little piece of heaven you can come home to everyday (especially for all you ILP volunteers out there)Now that you know how to make a luxurious room, make yours while volunteering abroad with ILP (maybe you can help out your ILP group with their rooms too). Follow along with our current volunteers and check out the ILP Instagram!
You can also click below to get some more info on the International Language Programs!