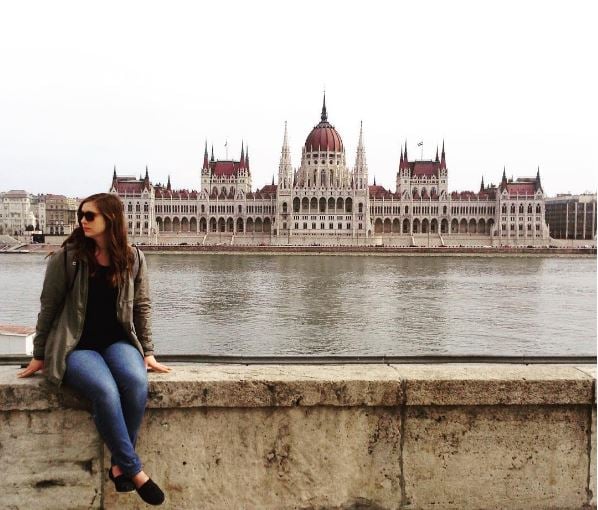 It's usually the times when we're struggling, out of our comfort zone, and feeling a bit unsure of what's coming when our efforts to pray increase right? The times we need help. If you're doing a semester abroad, you might be feeling these things (you're not alone!). Have you tried prayer?
Beginnings of new adventures (your first semester in school, first time living away from home, etc) are usually the hardest part of an experience. When I decided to volunteer abroad with ILP, aka International Language Programs, it was the first time I had ever left the country before. I didn't speak the language. I was living with a host family. Everything was new! And I was pretty overwhelmed to say the least.
The first day of my experience abroad was hard. The first week was hard. Yep...actually the first month was hard (don't worry it got better and it changed my life) and prayer was something that really supported me. Whether prayer has been in your life previously or if you're just thinking about it now, think about these ways that could help make your prayers more meangingful, especially when you need it most!
Prepare
Be Thankful
Be Purposeful
Ask for Help
Pray for Others
"Prayer is less about changing our circumstances and more about changing us. It is about seeking His will and asking for His help to do what we need to do." - Elder Kevin W. Pearson

Prepare
Before praying, take a few moments to think about what you are going to talk to your Heavenly Father about. There are plenty of times when I have started praying and then lost my train of thought and somehow ended up thinking about what I am going to have for dinner, then I remember that I was praying and get back on track and finish up my prayer, a little embarrassed that I couldn't stay focused. By taking a few moments to help gather your thoughts, your prayers will become less scatterbrained and more meaningful.
Be Thankful
If you are struggling with what to say in your prayers or feeling overwhelmed by your situation in general, start with what you are grateful for. By thanking your Heavenly Father for all your blessing, you'll begin to realize just how blessed you really are. It helps to shift your mindset to be more empowered when we look for things we're grateful to have. My chest swells and my heart is happy every time I take the time to be truly grateful to my Heavenly Father for all that I have been blessed with.
Be Purposeful
Instead of just praying to pray, think about what you are praying for. If you just woke up and are praying to start your day, instead of just praying to have a good day and to be able to accomplish anything you may need to do, be specific and purposeful in your prayers. For example, if it's your first day teaching abroad with ILP, pray that your nerves will lessened and that you'll find ways to laugh today.
Ask for Help
Similarly to being purposeful, asking for help in specific things throughout your day (or life) is a great way to have more meaningful prayers.
Pray for Others
Ending your prayer by praying for others is a great way to take our focus off of ourselves and onto those around us. Pray for the kids you teach, the other teachers in your group, your friends and family and home, the president, and the prophet, just to name a few.
"When Enos prayed, He prayed about himself first and then about the Nephites and then the Lamanites—even his enemies were a part of his concern. That really makes prayer meaningful, to focus on others."
- Elder D. Todd Christofferson
By applying these tips in my own life, I have felt a greater sense of peace and love from my Heavenly Father. Sure there are times when I still half-heartedly pray, no one is perfect after all, but I know that as we all strive to have more meaningful prayers, we can receive more comfort and direction for our lives.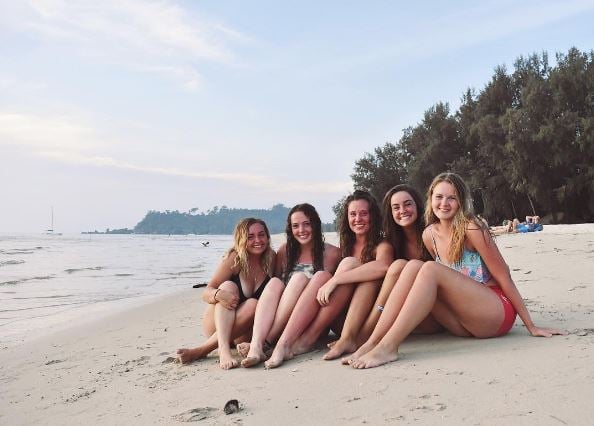 A common question we get is if you need to be religious to volunteer with ILP. Nope! That's not a requirement at all and it won't hurt your chances of being accepted either way. We have volunteers who have a wide range of personal beliefs.
We do have many volunteers who are members of th LDS Church and it's a great opportunity for LDS volunteers to get to know others with their similar standards (they might even go to your same school - many ILP volunteers come from schools like BYU and BYU-Idaho). If that's you...another way to help make your life more meaningful is by studying your patriarchal blessing! Click here to learn about 7 ways you can study your blessing. Also, keep a note of LDS quotes that you love and reread them throughout the day.
Looking for a meaningful way to spend a couple months? Serve children abroad by volunteering with ILP! Click the button below to learn more about how you can make a difference in the lives of children while living abroad.