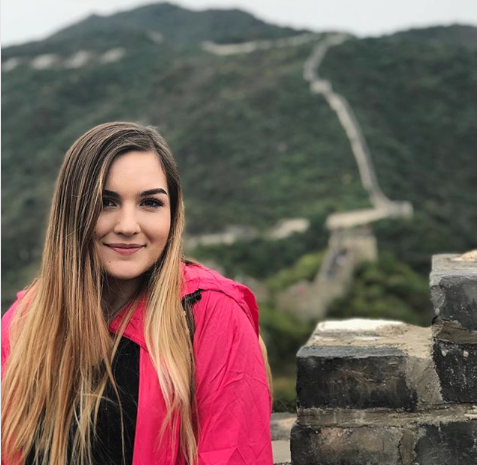 If you're visiting or living in China, you've got to get yourself to the Great Wall … but how in the world are you supposed to do that? 


Alright, you've planned your trip to China and #1 on your list is seeing the Great Wall in person — it's amazing, but can be a bit daunting to get there. It's actually kind of far away from Beijing so it's not like you can just hop on the metro to get there, unlike all the other favorite sites to see in this bustling city.
Like the sound of hopping on the Beijing Metro? How about actually living in China for a semester? Get a bit more about volunteering in China, right here.
But don't worry, you can totally explore the Wall as long as you do a bit of planning.
Things To Know About The Wall Before You Go
Plan a full day to see it
We touched on this before, but the Wall isn't right next to the Pearl Market, Tiananmen Square or any of the other must-visit sites in Beijing. So, you are going to need at least a full day to go see it — 2-3 hours to get there (round trip, maybe longer) and a few hours to get 1,298 pictures of you standing on this incredible world wonder.
Oh, and here's what to do with all of your travel pics.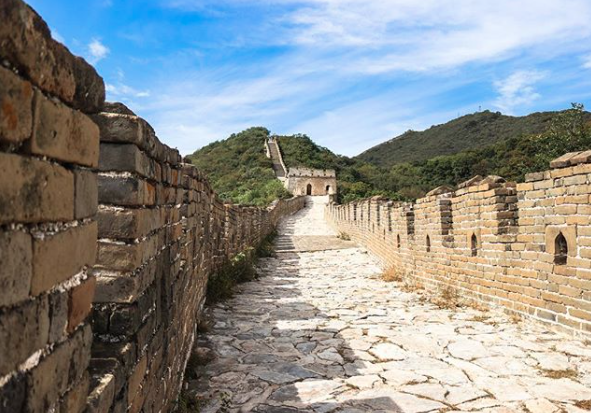 There Are Different Sections
Where you want to go on the Wall is also going to make a difference when you think about how much time to block out for site seeing and how to get there. This blog post outlines the different sections of the wall, so take a look if you need a refresher. Most ILP volunteers head to Mutianyu because it's less crowded and has gorgeous mountains surrounding the wall. Plus, you can also ride a toboggan all the way down off this section of the wall, which is pretty rad.
Mutianyu is a bit farther from Beijing, so just know it will take you longer than if you went to Badaling (which is closer to Beijing) … but you'll definitely run into more crowds at Badaling. Be sure to weigh out the pro's and con's of each section of the wall so you can get the best experience. But if you ask me, it's definitely worth it to find a more quiet, less crowded spot on the Wall even if that means it's going to require more time.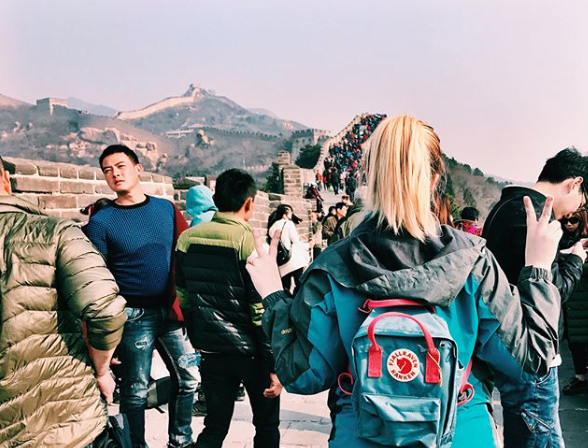 Here's How To Get There
Mmkay, this is the fun part — deciding what you want to do on the wall! Here are some of the most popular options when it comes to deciding how to get to the wall (and what type of experience you want while you're there):
Go with a group
When you get to Beijing, you'll be able to talk with your hostel about booking a group tour. Or, you can do some research before you arrive and make a reservation. Just watch out for tours that will take you to other places you don't care about as part of the package deal (they'll also try to sell you things). Typically, tour groups arranging transportation might take you to a silk factory or another shop to try and get you to buy things before and after seeing the wall.
Also something to know: tours give you a time limit on the Wall (maybe 1-2 hours) and trust me, that will fly by. It's the worst when you feel rushed at a world wonder, so make sure you have ample time if you can.
Hire a driver
You can also hire a private driver, which is more expensive, but not too bad if you split with friends or your ILP group. Plus, you'll be able to plan out your own itinerary and decide how much time to spend up on the wall instead of being rushed by a tour group. This option gives you more flexibility when it comes to planning what you actually want to do and how long you want to spend seeing the Great Wall.
Contact your hostel about hiring a driver or look up some review on Trip Advisor where we found this info:

Driver: Barry Tse

+86 138 0138 7572 (he uses whats app)
You might be able to find a few recommendations for private drivers online who can take you to the wall and back.
Go camping
Call me biased, but I think this is the best option. You can actually go camping up on the Great Wall and let me tell you, it was on of the highlights of my entire semester abroad with ILP. This option is nice because the company you go with typically arranges your transportation, food and gear for your whole camping trip, and sends you with an English-speaking guide so you can get a mini history lesson while you're hiking. The post linked above gives you some more specific info (and pictures).
If you're short on time, you can do a 2-day trip, but there are tour groups that do longer excursions if you have longer to spend out exploring.
Sure, you could go to China on your own… but going with International Language Programs means paying one affordable program free for your airfare, housing, visa, 3 meals a day, plus culture classes. Seriously. ILP has years of experience when it comes to sending college-aged volunteers abroad to really make a difference (and see the world at the same time).
Check out the buttons below to get your questions answered by a recent ILP China volunteer or to see more info about what teaching English in China is like: