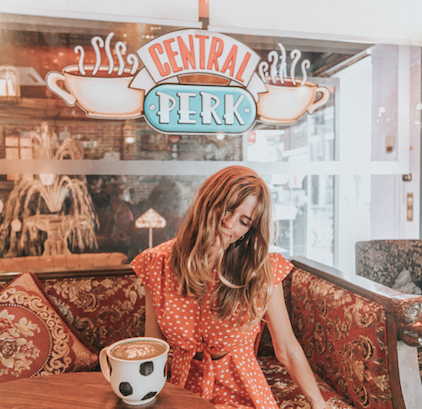 Make all of your wildest 90's sit-com dreams come true while you volunteer in China by visiting this cafe.
No need to hide your low-key obsession with Friends. We all love that TV show maybe a little too much, but that just means that you'll fall in love with this darling cafe in Shanghai that is completely themed by Friends. It has that orange coach. The logo on the window. Menu items that joke about your favorite characters and a TV that is playing episode after episode. It's a spot you can't miss, that's for sure.
---
There's a ton to do in China
... but you can see tons more if you're living in China for a semester
---

It's definitely worth visiting if you're a fan (oh and here's a list of helpful tips to help you plan your trip to Shanghai), but here's what one ILP volunteer said about the cafe:
"As many of you know I absolutely LOVE the show 'Friends' and a dream of mine came true when I got to go to a Friend's themed cafe in Shanghai China! I got to sit on the iconic orange couch and cuddle up next to "Huggsy" Joey's bed time penguin pal, all while I watched an episode of Friends on the TV. Could life get any better?"
— Nicki G, volunteering in China
Where Is It In Shanghai?
Luckily for you, it's fairly close to the Bund where you'll likely explore anyways — just 3 metro stops away from this iconic skyline but far away from the busy-ness of that touristy strip. Get off at the East Nanjing Road metro stop to see the Bund at some point, but you can also continue on and get off at the Hailun Road stop on Line 10 if you want to see the Friends Cafe.
Once you stop at Hailun Road, you will need to leave the station from Exit 3.

Time for a bit of walking — once you exit out of Exit 3, turn left. Continue walking along Siping Road through the intersection. The Sheraton Hotel should be on your right. Keep walking and turn left on Xinjia Road. Follow that road and you'll come to a fork in the road: go right (it should be called Wutai Road). Keep walking on Wutai Road before turning right on Ha'erbin Road. Central Perk will be located a bit further down on the left.
The sign is a little hard to find, so just look for the red awnings.

If you type 160 Harbin Lu into your phone it will help you get there if you have an international data plan (which is a great option for anyone who wants to spend a semester volunteering abroad!). In China, Apple Maps (or another map program) seems to work better than Google Maps.
Here's the Chinese address which may come in handy if you're asking for directions.
虹口区哈尔滨路160号1913老洋行A105号, 近嘉兴路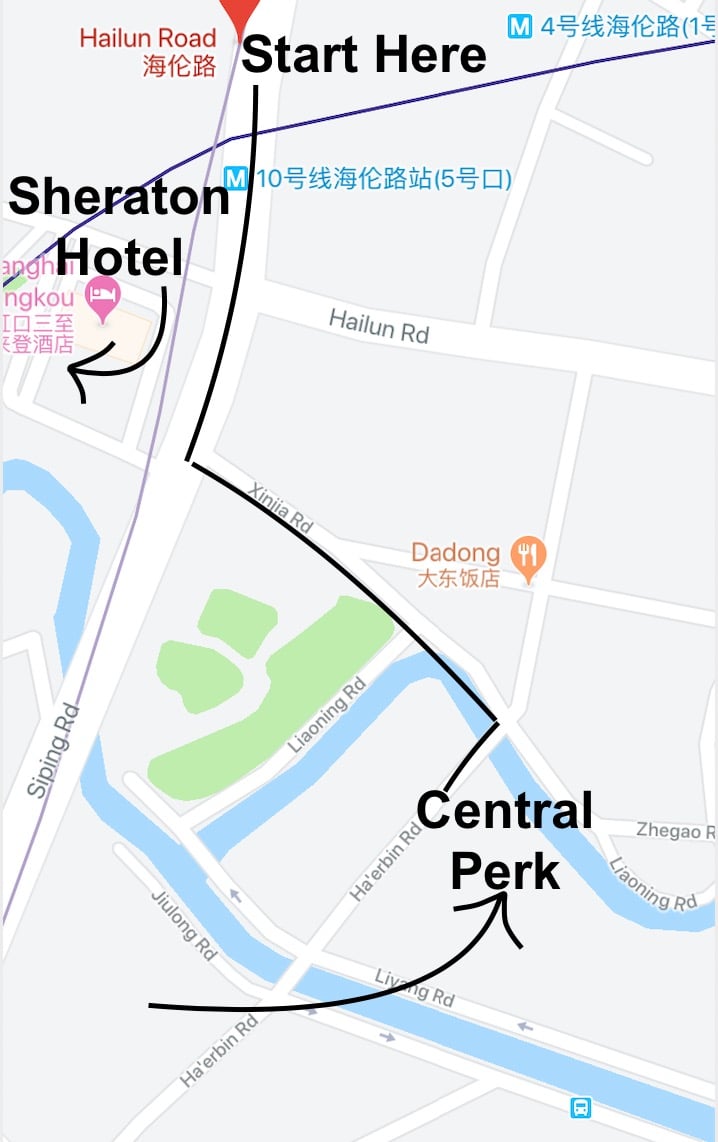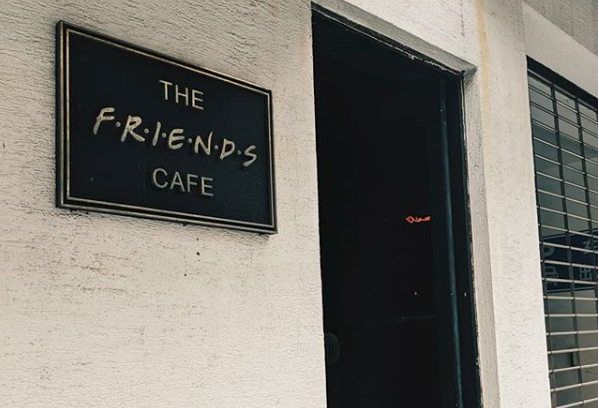 What Are Their Hours?
This place is not a popular tourist attraction, which means you can't even find some basic info on the internet (yet). Luckily, we know that the cafe opens around 11:00 AM and closes around 10:00 PM. We recommend going for lunch or dinner.
What Should I Order?
The menus are in English which is good news for you. The staff doesn't speak a lot of English but they are super helpful so don't let that stop you. There are a few different menus to order from but pretty much anything that sounds good, you should order it. Everything volunteers have tried was yummy.

On the drinks menu, there are unreal mango and strawberry smoothies, plus the virgin Mojitos are delicious. They also serve up a pretty matcha latte with "friends" written on the top, plus a bunch of different coffee options (just like the Central Perk!)
On their lunch menu, the hamburgers are just like the ones in America (we love the food in China but sometimes you just need yummy Amerian food). There's good pizza, a crave-able cream chicken pasta and more. Like we said, whatever sounds good, just order it. It's yum.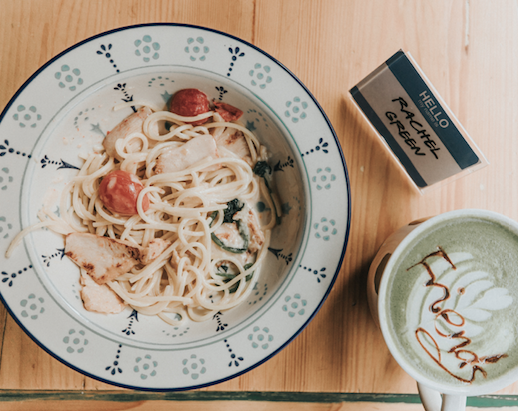 Take All The Pictures
This is mostly while you came, right? Order up lunch and pretend your ILP group are actually Rachel and Joey or Chandler and Monica. See if you can spot Joey's stuffed Penguin, stuff a napkin printed with the theme song's lyrics, or buy a mug to remind you of your favorite lunch spot in Shanghai.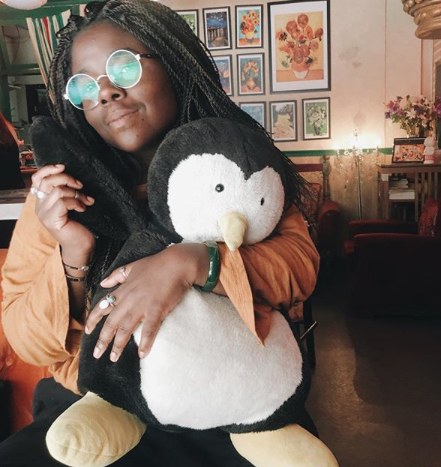 Is This Their Only Location?
The Friend's Cafe isn't a chain, but other Friends-themed cafes have popped up in other cities. We love a vacation in Southern China, and luckily you can visit a Friends Cafe in Guangzhou:
No.25 Liuyun 1st Street | Tianhe District, Guangzhou 510000, China
Or if you will be hungry after a weekend of camping on the Great Wall you can visit the Friends cafe in Beijing:
China, Beijing, Chaoyang, Chaoyang Park Rd, 19

号佳隆国际大厦

A

座

1

层

104
And if you love Friends but decided to spend a semester volunteering in Europe, you can find a Friend's cafe in Kiev, Ukraine (like this ILP group Ukraine volunteers did!)
К2, Obolonska Naberezhna St, 11, Kyiv, Ukraine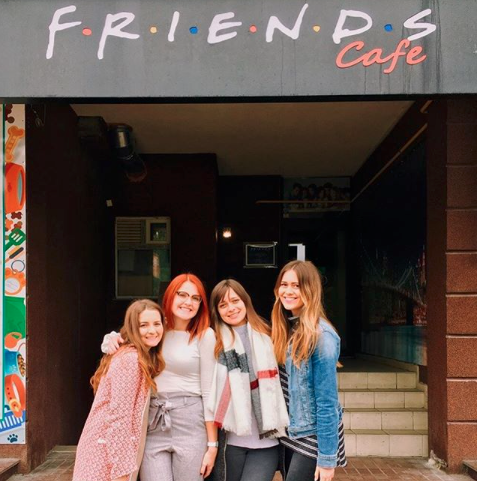 Living in China (or Ukraine!) isn't out of reach
International Language Programs sends college-aged volunteers to these two countries and several other countries for a semester of volunteering! Spend time teaching English or volunteering in an orphanage some of your day, then spend the rest of your day, every weekend and vacation time exploring even more.
Sounds pretty great, right? Once you start an application you can get in touch with someone who can help answer any of your questions — come fill out an application!