You're about to spend an entire semester as a volunteer abroad in Russia but you don't know a single person in your ILP group … that's A-OK! (And a big part of your adventure). But don't worry, here's how to break the ice.

We have a lot of volunteers who are worried about traveling with a group of people they don't know — which is super normal. It really happens all the time! I sorta love how you can start the semester as complete strangers and come home with the closest frends. You'll be surprised how quickly you can become friends with someone while you're traveling.
Oh hi there — if you're still a little nervous about volunteering abroad come check out this free ebook! We talk all about how ILP takes care of our volunteers.

But for anyone who is nervous about getting to know a bunch of volunteers before you all live together in a foreign country, don't be worried. Seriously, it's going to be fine! One way to get to know your group better is by asking some questions — not the boring ones like their favorite color, but cool ones, like these. You can get an idea of who you'll be flying with here so you can throw out a couple of these questions on your long flight:
What's the last adventure you had?
If you didn't need to sleep, what would you do with all that time?


What hobby would you have if money wasn't an issue?


What songs do you have completely memorized? (Or, what songs are you embarrased to have completely memorized?)


What would you do on the perfect weekend?


If you were to win an Olympic medal, what sport would it be in?


What smell reminds you of your childhood?


What's the best TV channel that doesn't exist yet?


If someone wrote a book about your life, what would the title be?


What country do you wish you were from?



Is there something you're super good at, but are sorta embarrassed that you're good at?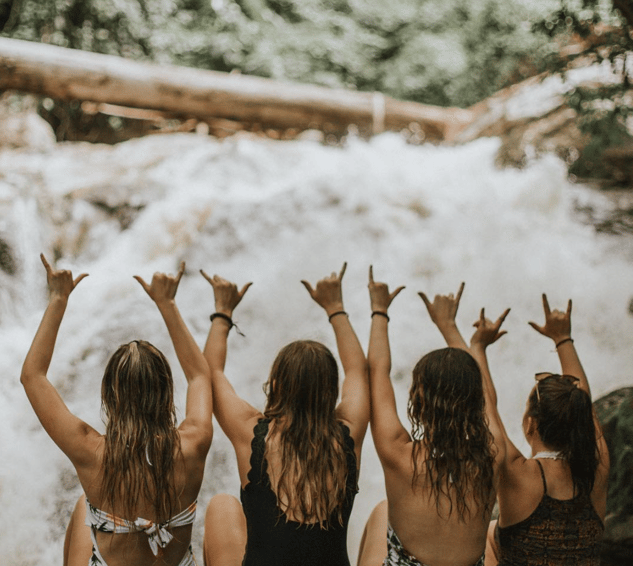 Those are just a couple questions to help get the ball rolling. In no time, you guys will know each other really well. Just remember that no matter who is in your group, you all have one thing in common — ILP! You may be pretty different but you all want to serve abroad in Thailand, right?
When you volunteer with ILP — you'll never be alone ... that's part of why we sent everyone with a group of volunteers, no matter where they go with ILP. To find out a little more about your built-in support system, just click that button: