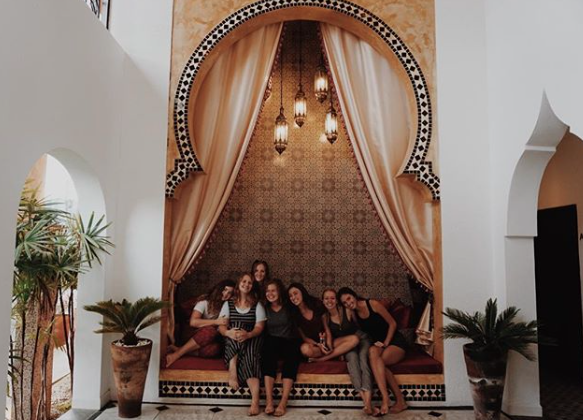 If you are applying to serve abroad with ILP, you may be wondering how you can snag one of the coveted ILP Thailand spots. Keep reading! We will be spilling some of our secrets and tips on how to help your chances.
First, have you checked out our total guide to volunteering in Thailand with ILP? It's got answers to all of your questions about what it's like to spend a semester abroad there.
Do you have your eyes on an ILP Thailand spot? You probably know they can be tricky to get. Compared to our other countries, Thailand has fewer spots and they tend to fill up quickly. Test out these tricks to help you maximize your chances at getting a spot!
Apply early
Get your paperwork in ASAP
Go alone
Be flexible
Consider your other options
Apply early
Step one in having a chance at a Thailand spot is applying early. We accept applications up to a year and a half in advance, and it is recommended to apply as soon as the applications open to increase your chances of a spot being available. We don't have deadlines, but we do work on a first-come-first-serve basis with applications. If you wait to apply, you may just be on a waitlist crossing your fingers that a spot opens up.
In September we open Spring and Summer semester applications for the following year. In March we open the Fall applications for the following year.
Follow us on Instagram to make things much easier though - we post about it when we open up applications, so you'll be the first to know when you can apply! We do have applications come in the same day that they're opened.
Get your paperwork in ASAP
Once you send your application in to ILP, you'll find out whether you've been accepted within a couple of weeks typically ... but that doesn't mean your spot in Thailand is guaranteed (yet).
In order to get assigned and secure your position in any country, you will complete our Orientation and submit a few documents (that we'll tell you about - things like applying for a passport if you don't already have one). Buckle down and get those in ASAP! If someone applied earlier than you, but procrastinated getting their paperwork in ... you could actually snag their spot in Thailand if you're showing that you're committed and turning items in quickly.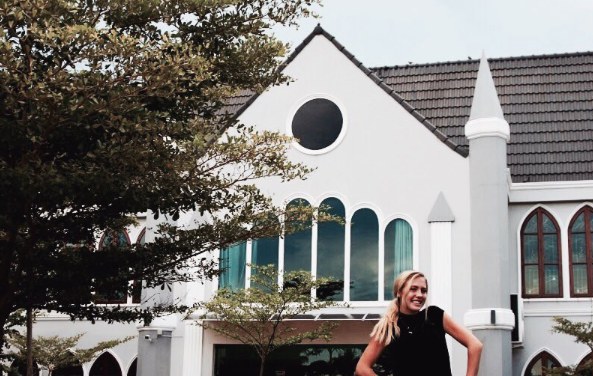 Go alone
ILP loves to send friends together (we even have discounts for this in some other ILP countries like China), but since there are so few spots in Thailand, trying to secure more than one can make it a little trickier.
We've seen it happen before where friends apply together, but one is proactive and ready to get everything in while the other is taking their sweet time and slowing the application process down because they're still deciding if they can *really* go do this semester abroad thing ... and then both friends miss their spot because one was taking so long.
Or if there's only 1 spot left in a Thai city, we might ask if you'd rather go to Thailand by yourself or to another location in order to stay with your friend.
Applying with a friend could potentially hold you back, but it doesn't have to. Just make sure to be in touch with your friend often to make sure you're both on board to snagging your Thailand spots early.
Be flexible
The more flexible you are, the better. Being flexible with what semester you go or being willing to be placed on a wait list can help you get into Thailand.
If you apply for the Fall semester in Thailand and find out that there's a waitlist, you might want to consider switching to the Spring semester where there is a spot (for example) - that's really easy to do, you don't have to reapply!
You'll have a representative at ILP who can let you know what's available when you apply and what you can do to help ensure you get a spot - but being flexible definitely helps us help you.
Consider your other options
If all of the spots in Thailand are filled during the only semester you want to go, there are other options.
You might opt to go to another country your first semester and then go to Thailand your second semester as one of the ILP head teachers or alumni teacher. Hint: It's actually not the worst thing in the world to save Thailand for your second semester because as a Head Teacher ILP waives your program fee and even gives you a stipend to help cover your costs of living abroad. Crazy huh? It's true.
Also, if you are wanting to experience Asia, China is a great second option! The cultures are similar and you can pet tigers and ride elephants there too.
Did you know we have paid teaching positions in Thailand? Spots are pretty limited, but check out the information to find out if it's a good fit for you! The schools hires teachers who have volunteered with ILP before, so you could use your experience elsewhere to help you get into Thailand AND get paid for it!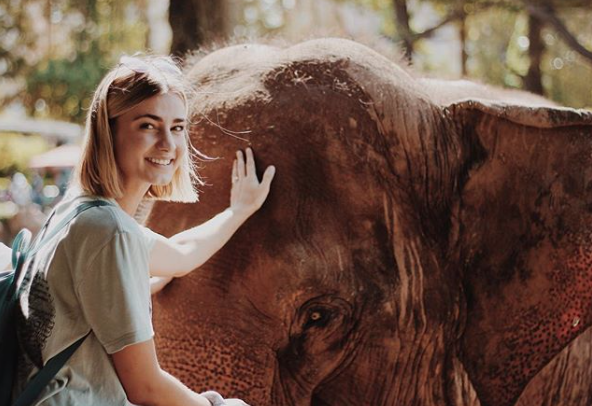 Are you interested in applying for the International Language Programs? Click below: