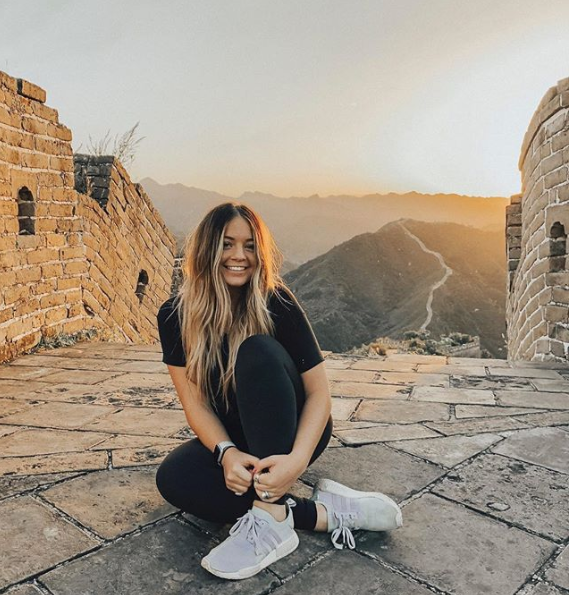 If you're spending a semester in Weihai, China this info will help you plan your vacations without stress!
While volunteering with ILP you will have vacation days that you can use to travel and see amazing parts of China. There's a lot to see and do — so much in fact, it can be hard to choose where to go! We've put together some tips to help you out.


---
Want to make sure you are seeing the best of China?
This China destination guide can help
---
Keep reading for tips and tricks on ways to travel from Weihai, China to other beautiful cities!
Here Are Some Tips
Look At All Types Of Transportation
There are a lot of ways to travel. When booking your trip makes sure you look at all your options. Check buses, trains, bullet trains, and flights to see what your best options are!
We really love C-Trip (now Trip is the English version of the site) when booking flights and trains online.
Look At The Costs vs. Time
Make sure you are comparing your costs and your time when booking. A bus may be more cost effective but takes longer than a flight does. If you have a four day vacation you're planning, it may be smarter to book a flight so you're not spending your whole vacation on a bus!
Book Your Trip In Segments
Consider booking your trip in segments. Instead of taking a straight (long!) bus ride to a destination, break it up and see more on the way! A little extra traveling never hurt anyone and can give you more bang for your buck.
Use This Website
As you are booking your trip, use this website. Rome2rio is amazing! Simply put in your starting point, destination, and dates, then let it do the work for you. It will pull up multiple ways to make the trip. Some will be a straight flight, others will tell you to go to a nearby city and take a bus or train. Play around with it for good ideas!
How Do I Get To.....?
Like we said, there are TONS of places to see while you are in China. Here are some cities that ILP volunteers visit and love during their semester abroad in China!
Beijing
Beijing is a must visit, and lucky for you Weihai volunteers, it's not too far from you! Flights and trains are both easy options to visit Beijing. Here is what those generally look like:
Fly
A flight to Beijing will be the quickest way to get there. It's only 1.5 hours of fly time! Doing a quick flight search on Google Flights I found really affordable round trip tickets.
Price: I found lots of tickets for about $125! Different dates can affect the price and prices went up to about $240 depending on the date.
Train
A train to Beijing will take about 6-7 hours and is super affordable. Prices start at around $50 and go up to around $160. Or, you can take a longer, overnight train (17 hours!) and grab a bed for only $30!
Get our guide to Beijing, right here — It basically plans your whole trip!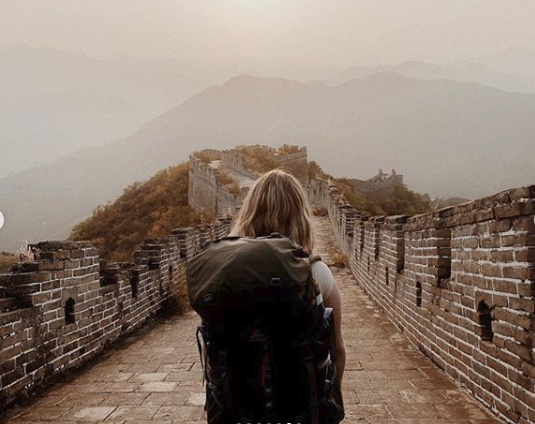 Yangshuo/ Guilin
Land of the Dr. Seuss Mountains, bamboo rafts, and mud caves, this is a place you can't miss! Yangshuo is consistently one of our favorite Chinese destinations.
Yangshuo is a very tiny town. There are two options that are more connected though, Guilin and Guangzhou. We recommend getting to one of these two places first and then taking a bus or train on to Yangshuo.
From Guilin: Guilin is a nearby, slightly larger city that we also love ... famous for its rice terraces. There is an airport here as well as a bus and train stations with routes from many destinations. You can book a bus or train from Guilin to Yangshuo for very cheap (or even go by boat if you want to soak up the views on the river). Depending on which option you take, Yangshuo is only about an hour drive time away.
From Guangzhou: Guangzhou is a major city in southern China (think as big as Shanghai or Beijing). There is a fast train from Guangzhou to Yangshuo for a great price, so consider making your way to Guangzhou as well. Booking on Trip.com, you'll see that there are several fast train options daily directly to Yangshuo for around $20 and about 2 - 2.5 hours trip.
Instead of flying south directly from Weihai ... do this!
You can definitely take a flight to get down to this part of China from Weihai, but they get pretty pricey ($400-$500!).
Instead, take a train or bus from Weihai to a nearby city and then fly from there to Guilin or Guangzhou. Here are a few possibilities:
Take a bus from Weihai to Jinan for about $28. Then fly from there to Guilin where flights are usually $150-200 or fly to Guangzhou where tickets are a great deal for around $125ish.



Take a train from Weihai to Yantai ($3- $9). Then fly from Yantai to Guilin (about $200) or fly to Guangzhou (around $150-200).
Costs may change depending on the time of year (if there's a holiday flights are usually slightly higher). You might also want to consider if you're going to Guilin at all. If you are, this post will help you plan your trip to the rice terraces, a not-miss spot.

If you're not, maybe just skip it and come to Yangshuo via Guangzhou : Here's our guide to Guangzhou, China.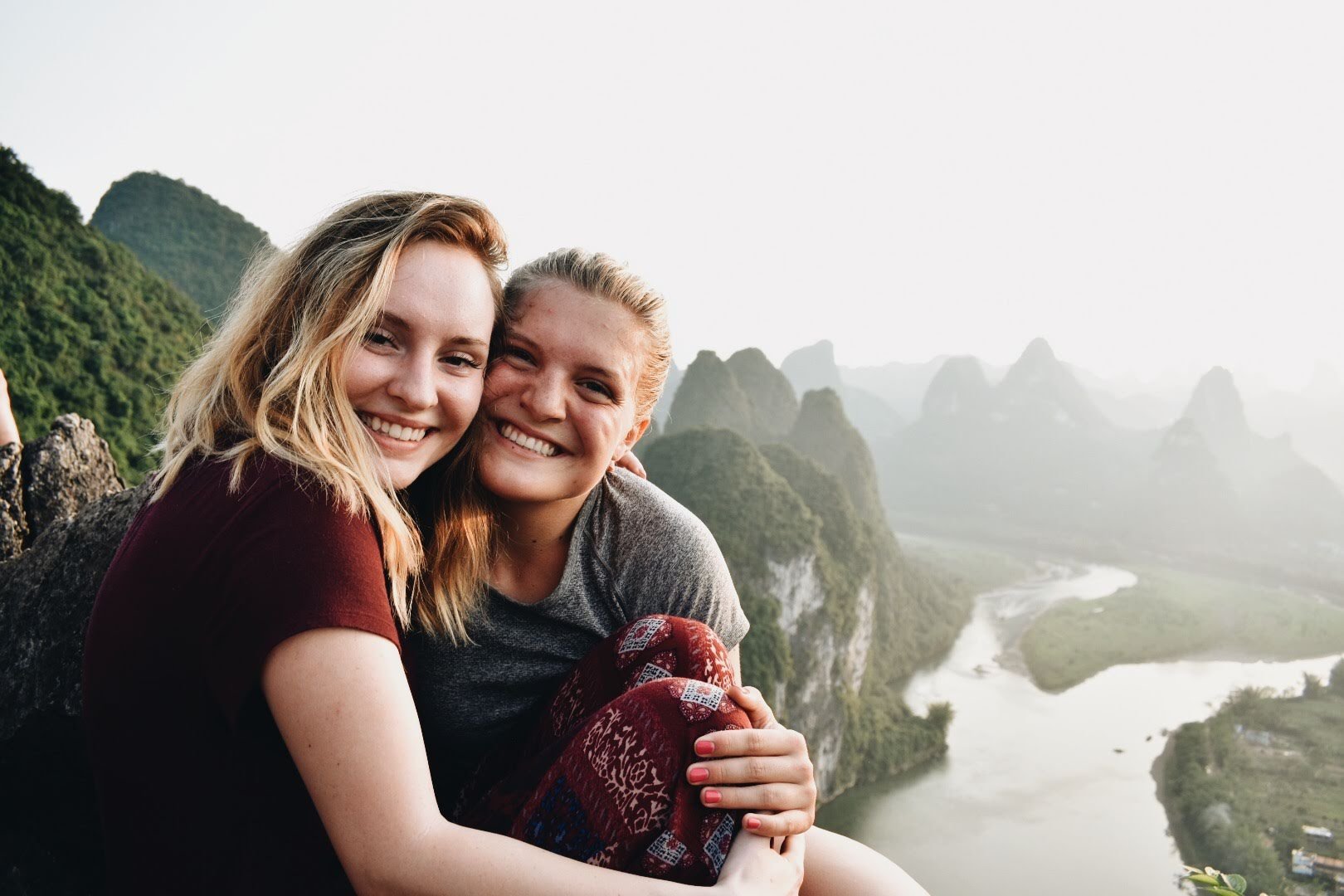 Zhangjiajie
You don't realize how big China is until you start traveling through it! Zhangjiajie will take some time to get to and flights can be very expensive ($600!), but don't let that deter you, you'll absolutely fall in love with these Avatar Mountains.
It may take some creativity, but getting out a map and seeing what cities are sorta close by each other so that you can combine them into one trip with cut down on travel time AND costs.
Check out what one past group said they did for one of their 9 day vacations:
"We took a train from Weihai to Jinan, then flew from Jinan to Guilin, then rafted from Guilin to Yangshuo, then took a bus from Yangshuo to ... some other nearby-ish city to catch a sleeper bus from there to Zhangjiajie, took some more buses there to see everything we wanted to there, then flew from Zhangjiajie to Yantai, took the airport shuttle to the rail station, and took a train back to Weihai. Transportation costs were just under $300 USD per person, round-trip."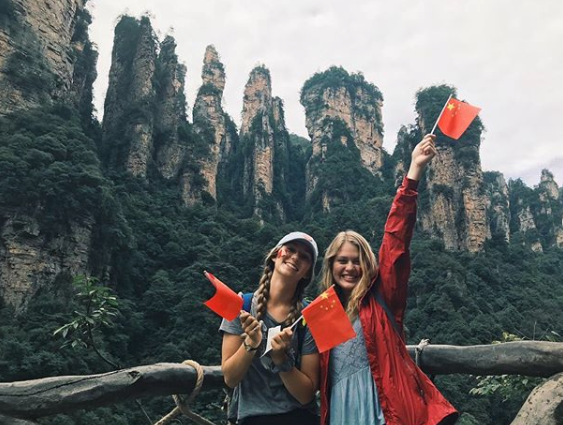 Shanghai
Shanghai is a super easy trip from Weihai, so don't worry, you can definitely visit Shanghai Disney, The Bund, and all the best shopping! (that link has info on how to do to that, and more). Here are two easy options to get there:
Fly
Flying to Shanghai is just under two hours and you can find flights for about $170+
Train
The train will take just over 8 hours to get there and tickets start at about $85. They go up from there, depending on what class you want to sit in.
Make Sure You Visit These Places Too!
Don't forget there are amazing places close to Weihai. Use your weekends or shorter vacations to spend time on the beach, see the kite festival, explore caves, and more. Here are a few of our favorite vacation spots near Weihai!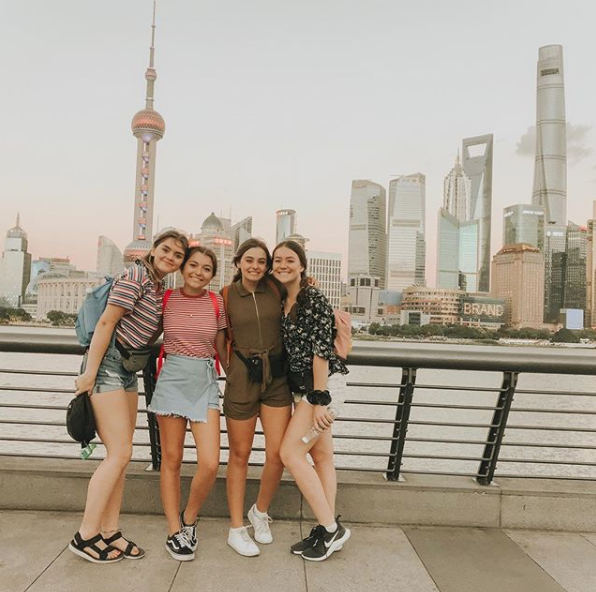 China is full of places you just have to visit.
Check of your bucket list dreams, and fall in love with this amazing country- you'll never want to leave. Click the button below to learn more about China and what a semester abroad is like with ILP!