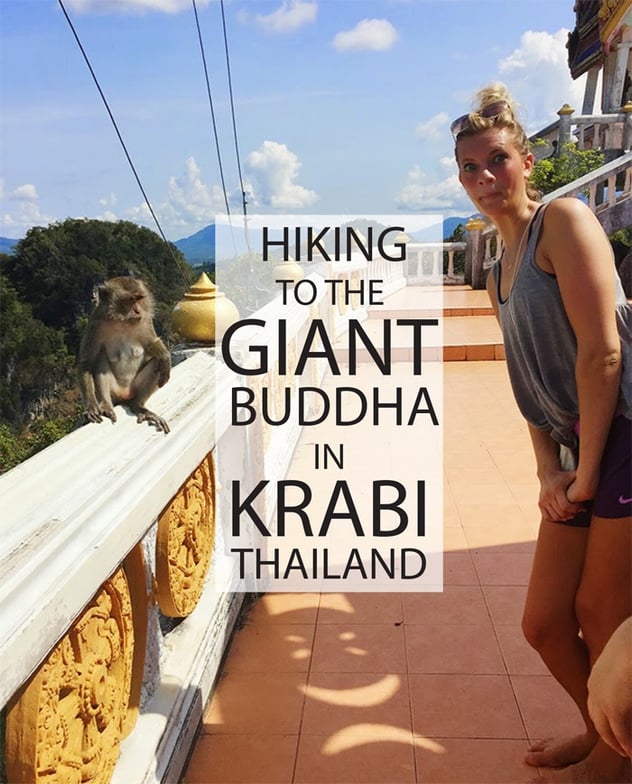 Planning a trip to Krabi, Thailand? Can I come? But seriously, if you're looking for a guide...I'd first send you to the beach of course, but then I'd tell you about this really incredible hike that shouldn't be missed if you're looking for activities to do in Krabi. It's sure to make your trip a bit more memorable.
Hike to Tiger Cave Temple!
Unfortunately (or fortunately?) there's no tigers along this hike so the name is a bit misleading. However there are plenty of monkeys so yep, it's going to be an adventure.
What is it? Well it's an incredibly steep hike (1260 stairs to be exact), straight up a mountain. The thai humidity is going to make you feel like you're doing a stairstepper in a sauna. If you're adventurous enough to not be scared off by that, you're gonna love this.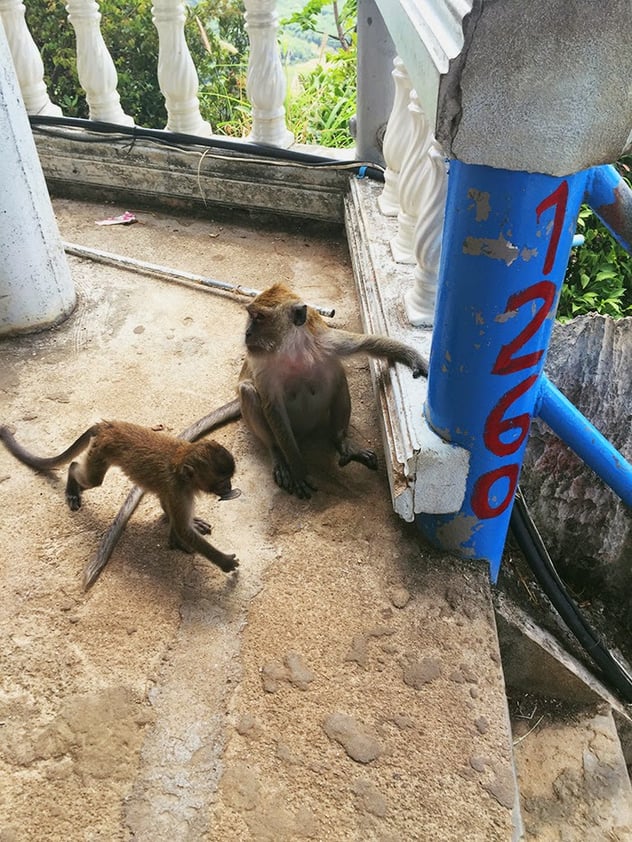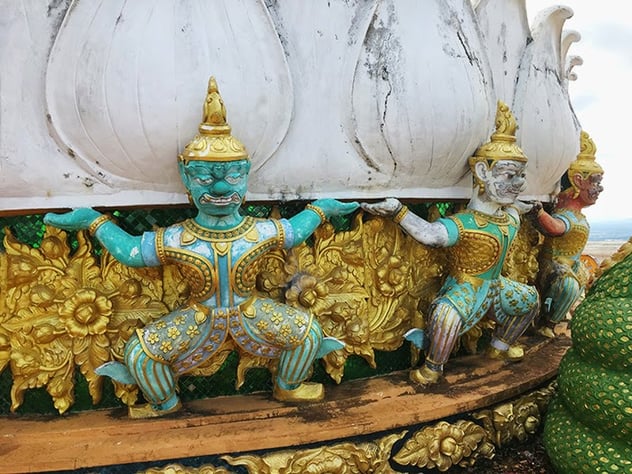 A word to the wise:
Go early in the morning! Thailand is hot and humid and this hike is no joke. It's a workout. The morning is really the best time of day temperature-wise pretty much year round. I mean look at those stairs.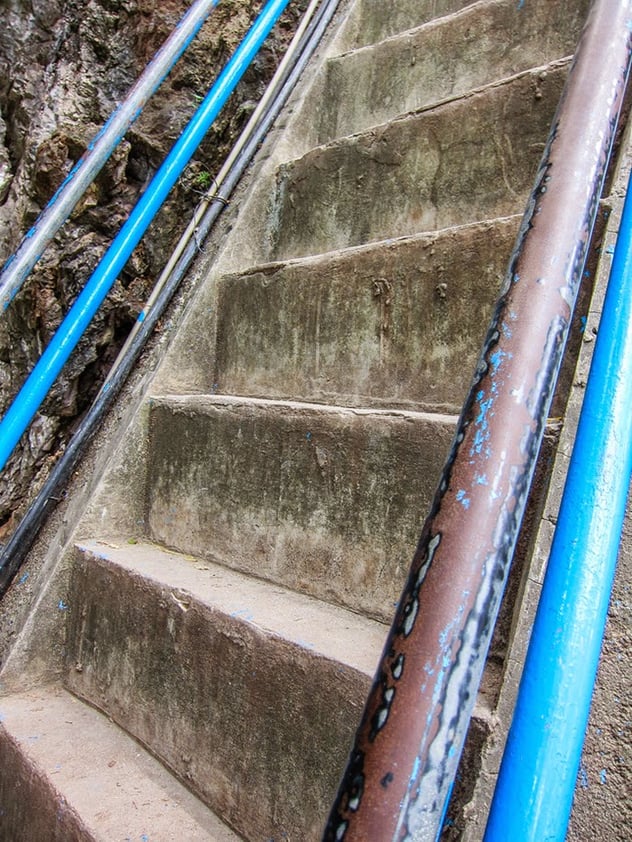 Don't rush yourself. As we mentioned before, the stairs are steep and the heat can make you feel a bit disoriented. Thankfully there is a railing you can always hold on to if need be.
Bring water.
Watch out for the monkeys. They're smart. They know you've got food in your backpack and they know how to unzip your bag and run. So, if you're bringing a treat for yourself, keep your backpack close to you at all times cause you never know what a monkey thief will strike.
How to get there:
There's actually an airport in Krabi which makes this incredibly beautiful place a great starting point for your islands trip. Just fly straight from Bangkok to Krabi - easy peasy. It's also a bit less crowded than the more famous Phuket (but we like Krabi better anyways) so that's a plus.
Once in Krabi, just ask a tuk-tuk driver to take you there or you can find multiple tour companies around the city that can arrange a ride for you. It's a well known spot so shouldn't be hard. It's usually cheapest to arrange someone who will drop you off and bring back (rather than looking for a ride back once you're with the hike). If you want to leave early in the morning, it's a good idea to arrange your ride the day before.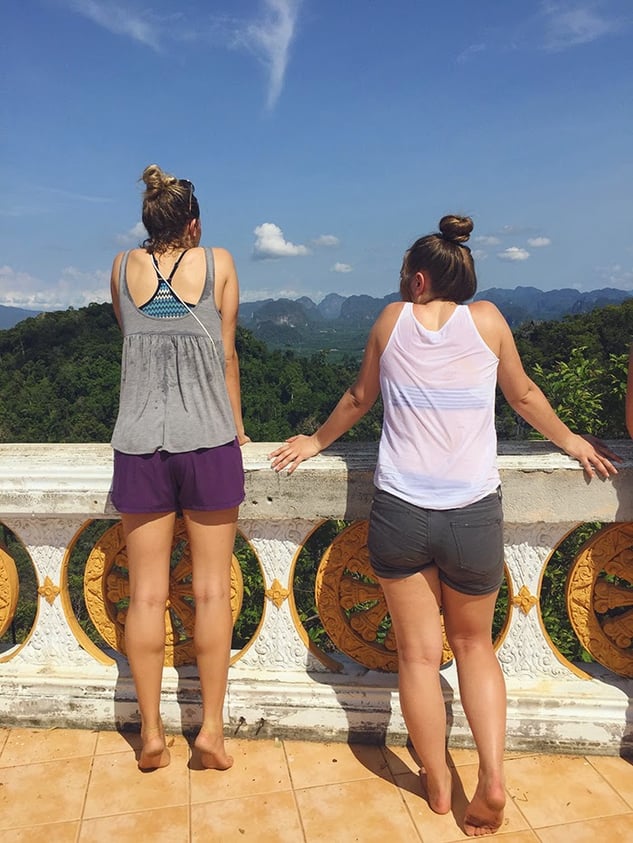 Have so much fun on your vacation in Thailand!
You know what's even better than a vacation in Thailand though? Living there for a semester! ILP provides volunteer opportunities in Thailand and you have an entire semester abroad to travel and explore Thailand. A week or two is definitely not enough time to explore this beautiful country if you ask me.