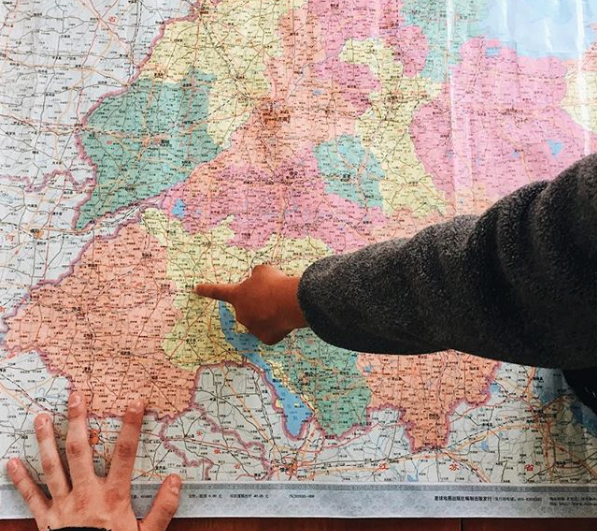 Anyone living in Zhongshan or headed to Guangzhou on one of your ILP vacations? There's this rad city just tucked away in the dramatic countryside that has some ancient watch towers you shouldn't miss.
Good news. ILP volunteers living down south (or want to vacation in southern China), are close to the fun, sprawling city of Guangzhou. By the way, plan on spending time in Guangzhou. But once you're finished here, you gotta come check out Kaiping city.


---
See what other adventures you can have
Exploring Guangzhou, China
---
The under-the-radar city of Kaiping is just 2 hours outside of Guangzhou and easily reached via train (and will cost you less than $10). Here's what your ILP group can explore over the weekend:
Explore Ancient Towers
Bike The Countryside
Get A Blind Massage Or Soak In Hot Springs
Explore Ancient Towers
Called dialous, these are buildings spread all over Kaiping and hidden in the smaller towns around Kaiping. They were used by the wealthy but also helped keep out bandits and call the alarm if the city flooded. There used to be over 3,000, but now only 1,800 remain These decorative towers loom over bright green rice patties and farming fields, a combinations of different cultures and architectural styles you won't see anywhere else in China; round Roman domes, thin archways with Byzantine flourishes an traditional tiled rooftops you'll see in "Old China" cities.
The dialou are found all over the area, but you can see the best examples in a few towns. Liyuan has the best-preserved buildings as well as a couple of museums and some stunning gardens. Zilicun is also worth seeing, nestled in flooded rice patties and boasts a giant watch tower built for keeping out bandits. Majianglong has a few dialou but also has a bamboo forest, so that's pretty cool (and gorgeous, as shown by this drone video).

How To See These Towers
Tourist Shuttle
Since all 1,800 buildings are so spread out, the nearby city helps you out. There's a free tourist shuttle that goes to Zili Village (自立村), Li Gardens and Majianglong (马降龙村) about five times a day. These villages have clusters of buildings instead of stand-along spectacles.
To see the Zilicun Diaolou Cluster, plan on paying CNY 80
To see the Majianglong Diaolou Cluster, plan on paying CNY 50
Getting here: Take Tangkou-Magang Special Line from Kaiping downtown area and get off at Zilicun.
Minibus #17 is a tourist bus (first bus departs at 6:15 AM) from Yici Station to get to the Zilicun intersection.
Bike The Countryside
Unless you're not a big fan of biking through idyllic countrysides full of green rice patties and towering structures, then maybe Kaiping isn't for you (but come on, doesn't that sound dreamy?)
If you'd like to get off the beaten track and really get to know local China, find a bike to rent at the south end of the People's Park in Kaiping and come for a cycle through a postcard.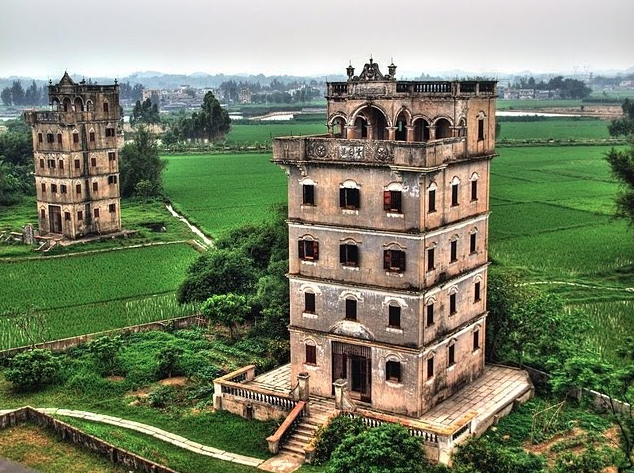 After You See The Tours ...
Get A Blind Massage Or Soak In Hot Springs
If you're visiting when it's hot, why don't you unwind with a blind massage? These parlors are rather popular around China and are what they sound like; the masseuse is blind, and the price is pretty unbeatable. Around $5 for an hour-long foot massage and an $8 price tag for an hour long, full-body massage ... massages should have made our list of things that are cheaper in China.
You'll find massage parlors all around the city of Kaiping; or you're welcome to look up at place and read reviews (Trip Advisor is a good place for that).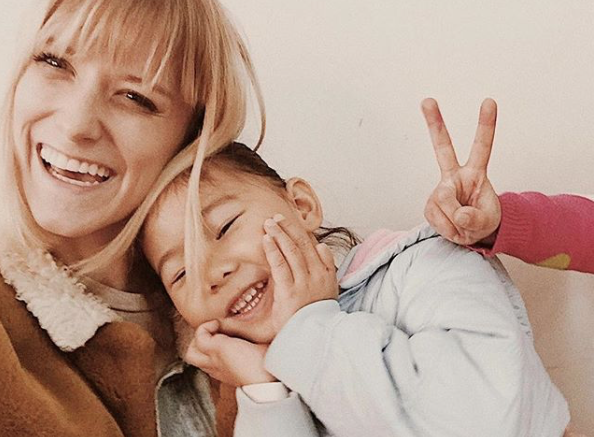 Ready to be an ILP volunteer?

Come fill out an application right here (unless you don't have the Great Wall on your bucketlist), and see more pics of how stunning China is here: