While volunteering here your biggest focus will be on humanitarian service...but you're in the Caribbean after all so here's some fun things to add to your 'to do' list.
Want to make a semester abroad work, but having troubles financially? Click here to learn more about how fundraising for a semester abroad is totally do-able and how you can pay less for your semester.
Ride Horses To The Citadelle
Eat A Haitian Patty
Swim At The Northern Beaches

Or ... Take Your Kids To The Beach

Eat ALL The Fruit
Visit Your Local Market
Have A Polaroid Photoshoot
Take A Weekend In Moulin Sur Mer
Snorkel In Les Cayes
Have A Dance Party With Your Kids
Visit The Saut-d'Eau Waterfall
Ride Horses To The Citadelle
The Citadelle (or Citadel) is a fortress on top of a mountain in Cap-Haitien in northern Haiti. You can hike to the top - but why hike when you can ride a horse?
Once you get to the top the views are seriously amazing. Everything is so green and it feels like a fairy tale. You can explore The Citadelle and you'll be blown away by its age and beauty. Get our Cap-Haitein Guide all about the Citadel and other things to do here.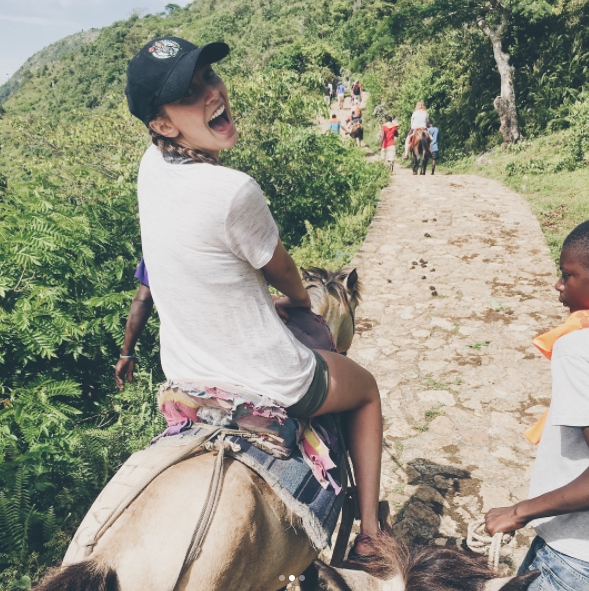 Eat A Haitian Patty
Eat a Haitian Patty or a million… These simple pastries are full of savory (usually meat) fillings and are pretty addicting. You will find these often throughout Haiti, but make sure you try them early on so you don't miss out on their deliciousness. You'll miss them when you're home so eat them while you can!
Have A Swim Day At The Coast
Haiti is so well known for it's deep poverty that sometimes we forget it's a beautiful Caribbean island. Crystal blue water and lush green plants surrounding you as you swim here. After you check out the Citadelle in Cap-Haitien, jump over the beaches along the coast. There's so many areas to enjoy the beach life up here.
Or ... take your kids to the beach
Since you'll be living in the same place as the students you teach, you guys get to hang out in the classroom and out of the classroom, which is perfect if you love getting to know the children! One thing our ILP Haiti volunteers can't get enough of it playing with "their" kids on the nearby beach. Too cute.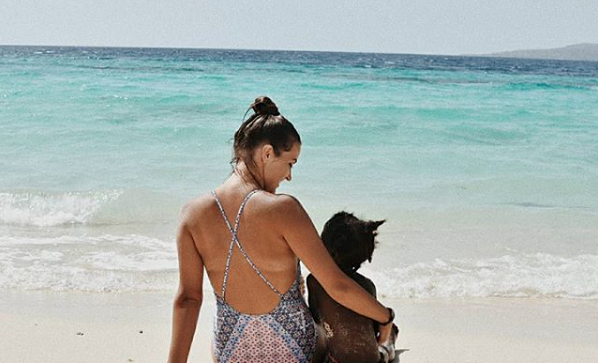 Eat ALL The Fruit
The street vendors and markets have the yummiest fruit for you, so make sure to try it all! It's fresh and cheap. You will likely see fruit you've never seen before and maybe even find a new favorite.
Visit Your Local Market
Just a short walk away from where you'll be living is a little neighborhood full of a few favorites from home (hello Gatorade) and some local to Haiti. Volunteers really like this certain brand of ice cream and these little mint sandwich cookies — learn more about your Haiti market here.
Have A Polaroid Photoshoot
Your kiddos looooove spending time with you. Since you'll be living in the orphanage with your kids, you'll be able to spend lots of time with these cuties ... and man, they love polaroid pictures so much. If you can, pack up your polaroid and get a few shots of your kids for you to keep and for you to give away. Some of these kids in the neighborhood have never seen a picture of themselves before!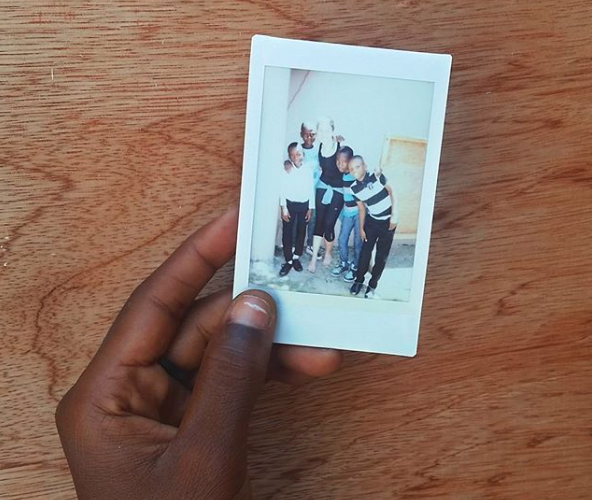 Take A Weekend Trip In Moulin Sur Mer
Less an hour away is an ideal weekend getaway; ILP volunteers love spending a night or two at this resort, visiting the beaches, scoping out the history and sipping on smoothies ... and Diet Coke! That drink is hard (read: basically impossible) to find anywhere else, so get your fix at Moulin Sur Mer.
Snorkel in Les Cayes
Want a beach with less crowds? Head southwest for Les Cayes. This area is really tropical and the perfect place to spend some relaxing time for one of your vacations. Rent some snorkel gear and go out and explore. You'll love what you see!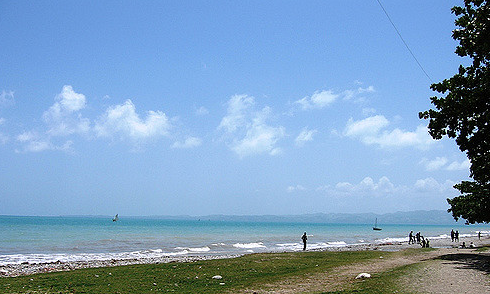 Have A Dance Party With Your Kids
The most unique thing about Haiti compared to other ILP locations is that you are actually living in the same compound as many of your students. The students in Haiti are orphans, so they live in the same housing area as ILP volunteers. Living with them means you're going to see them way more than the typical 20 volunteer teaching hours per week.
Use that time to get to know them. Guess what? They love a good dance party before heading to bed. Grab your ILP group, turn up that music and watch their hilarious and insanely cute dance moves. Take note because they're probably better dancers than you. For reals.
Visit The Saut-d'Eau Watefall
This has been a favorite for ILP volunteers and we can see why. Hike around and explore this gorgeous waterfall and its refreshing water. The area around you is refreshing with the Haitian heat and feels unreal. Holy cow, Haiti is pretty and you will really get a taste of that here.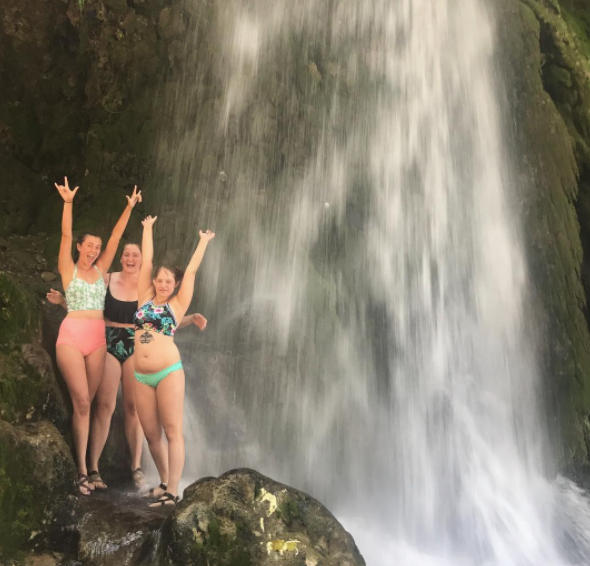 Haiti is one of ILP's humanitarian programs, meaning if your reason for wanting to volunteer is mostly for the service and the kids, this program is right up your alley. During your semester living abroad you will make a difference in the kid's lives and truly have an impact on them and their future by providing them with a priceless education that they wouldn't be able to receive otherwise — get some details about the Haiti program here.
Click the button below to learn more about why volunteering Haiti is so special!