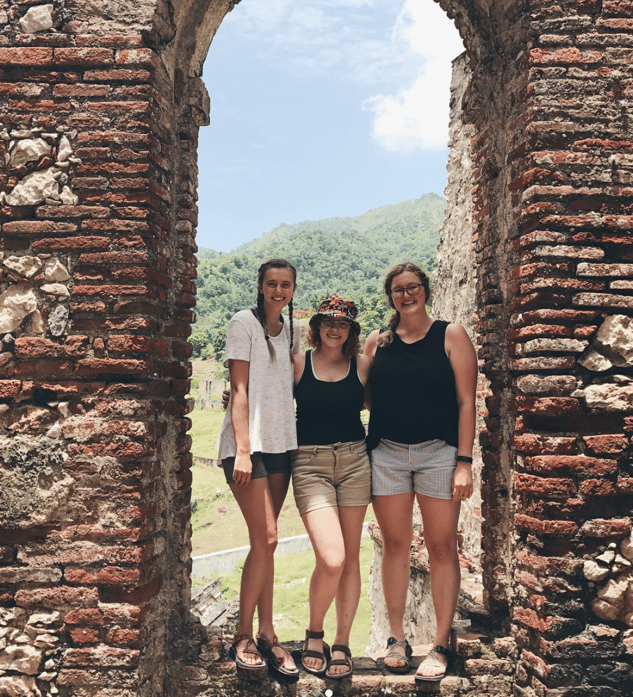 Who would have thought this giant mountaintop fortress is hiding in Haiti?
A semester living abroad in Haiti means making a difference in an orphanage, spending weekends finding hidden gems, soaking in the Caribbean sun and getting vacation time to explore places like this rad, massive, mountaintop fortress. Sound like the perfect semester, right?
Want to volunteer with this orphanage program? Come fill out an application right here!
A group of ILP volunteers got to see this place up close during a vacation to Cap-Hatien and we're sorta obsessed with how cool (and huge!) this place is. Who knew something like this was hiding in the Caribbean? Here's what you gotta do and see while you're there —
Here's Why This Place Looks Familiar

Ride Horseback To The Top

Take A Group Picture

Play Hide And Seek + Find Cuba
Here's Why This Place Looks Familiar
If you're living in Haiti, you might notice this fortress is on the back of the Haitian currency (so that's why it may look familiar). It's also been around for almost 200 years — The Citadell Laferrière was originally built to help keep out the French, but the French never came to attack the fortress. It was occupied for a bit, but has been abandoned for years and years … but you can still see piles and piles of cannonballs around the grounds.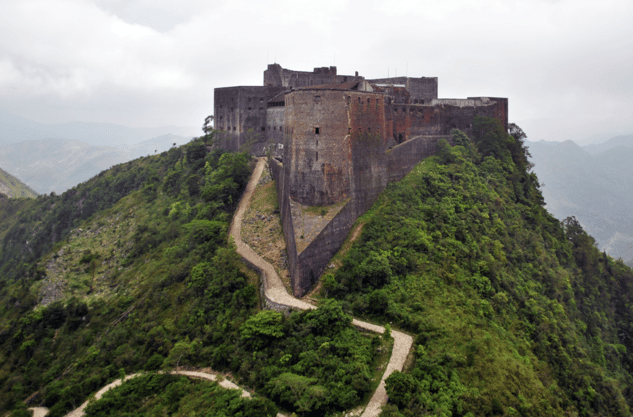 Ride Horseback To The Top
You might notice that the only way to get up to this looming fortress is to hike up that hill. Unless you're in the mood to hike all the way to the very top of the Citadelle Laferrière, you can definitely ride horses to take you to the top which is way better than hiking, especially in the Haitian heat.

Pack plenty of water but you might be able to get some fresh coconut water on the way up. Sometimes, vendors meet you on the trail with fresh coconuts. Yum.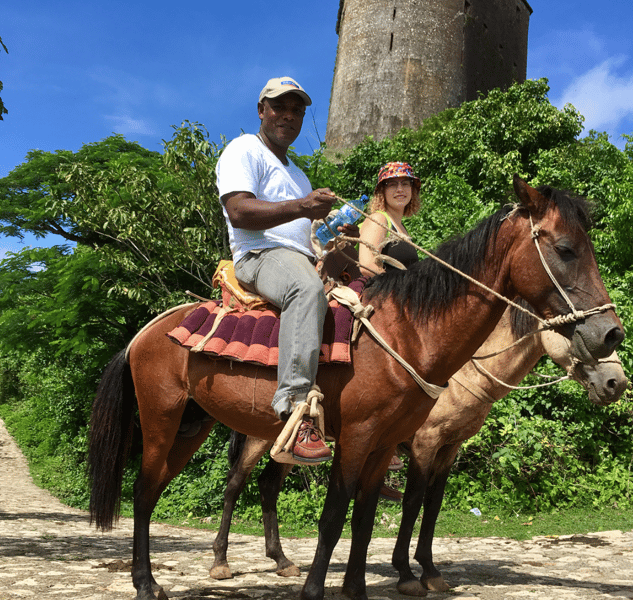 Take A Group Picture
Once you ride to the top, don't forget to take a million photos with your ILP group; this place is gigantic. It's never really been used (and has escaped damage from earthquake) so there is lots to explore. There supposedly was enough storage space for food and water to feed an army of 5,000 soldiers for an entire year — it's huge!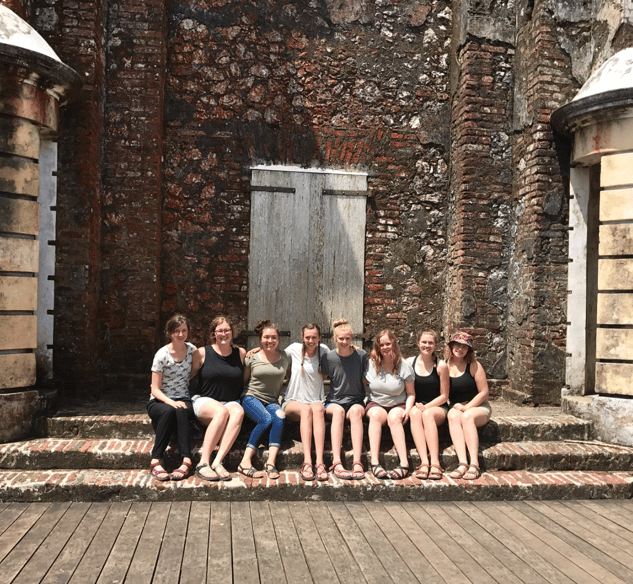 Play Hide And Seek + Find Cuba
Mmkay, this one's up to you, but we can't help but think running around the stone rooms and cisterns would be the coolest place to play hide and seek. Bonus points if you find the king's quarters, a few dungeons and enormous ovens used for baking bread.
If it's a clear day, you might be able to spot Cuba to the west. This island is only about 90 miles away from Haiti.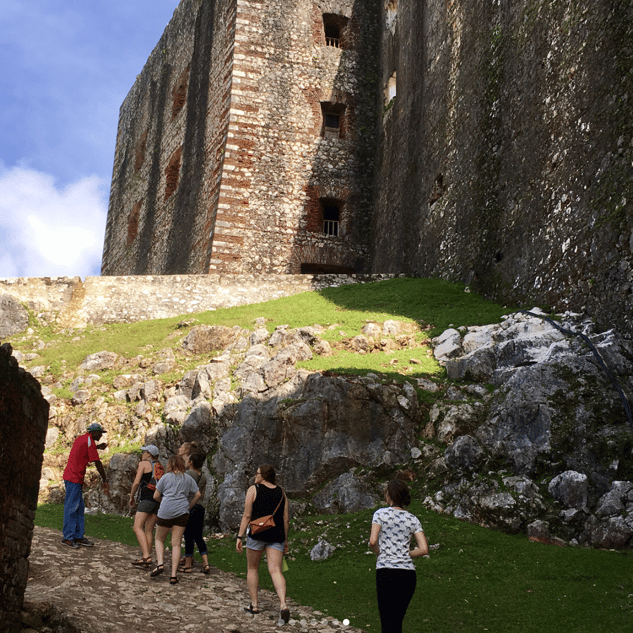 Ready to see this place in person? Haiti's one of International Language Programs' newest humanitarian programs (we also have a program in the Dominican Republic and Romania). You'll spend most of your days teaching English in an orphanage in Haiti, but will still get weekends off and vacation time to see places like this. For more info about an ILP semester here, click that green button!