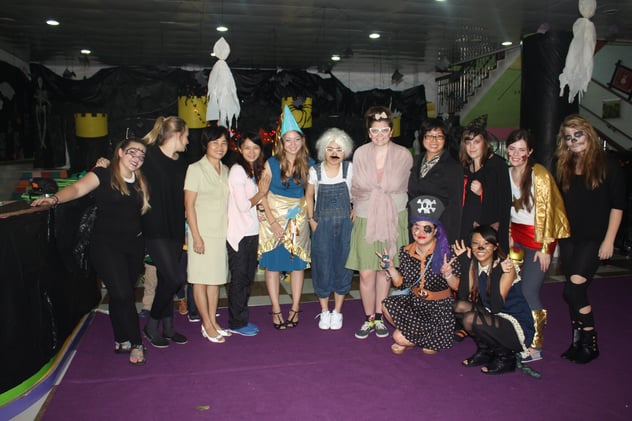 On my third trip with International Language Programs(ILP) I volunteered in Guzhen, China as a head teacher. Guzhen will always hold a special place in my heart! The school I volunteered at, my ILP group and the kids we taught were amazing. I miss China everyday and often think of the fun memories I made there. One of my favorite being our Halloween party, because first of all, I love Halloween and second... just wait until you see these pictures.
Ready to start your application? That puts you one step closer to your semester volunteering in Ukraine, China, The Dominican Republic or one of ILP's other countries around the world. Starting your application is easy - deciding where to go might be the hard part!
There are many holidays that we love in America, but they aren't commonly celebrated in other cultures (like Halloween). It can be so fun to introduce them to your students so they can get a little taste of America while you teach them English.
Our school liked to get parents involved so throughout the semester we had performances and parties where they were invited to attend. One of the parties was a Halloween party and as volunteers we were asked to put it on! It was a TON of work but SO much fun! Also, a heads up, sorry if I say they are adorable 100+ times... they are and I'm still obsessed.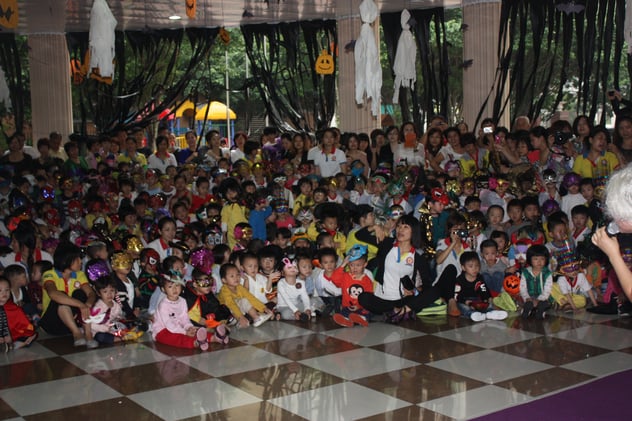 One of the highlights of the party was getting to meet the kid's parents. We had a lot show up and they were excited to meet us and very grateful we would come to teach their kids. The kids liked to show us off to their parents and were just so darn cute when they would introduce us.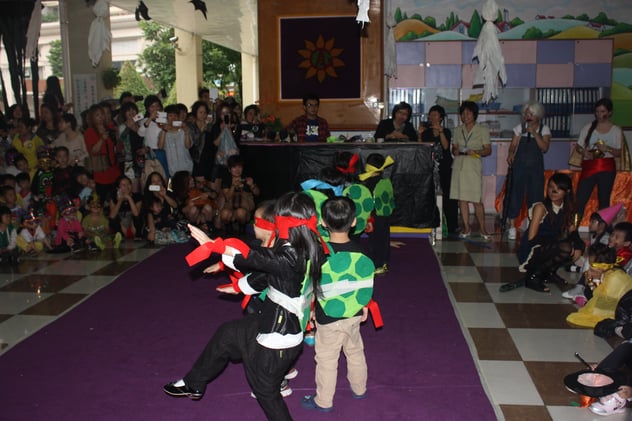 The kids loved being able to dress up and we equally loved getting to dress them up and paint their faces. We had Ninja Turtles, skeletons, witches and more- each one of them adorable! Each age group had a dance they would do and it was fun watching them and their personalities come out as they performed. It was even better to watch them do it in their cool costumes which they loved.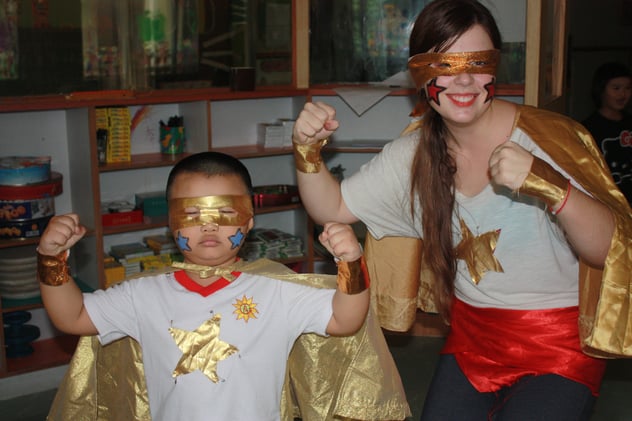 No Halloween will ever top this one. Spending time with the kids was the best part and seeing them get excited was so rewarding and worth all of the hard work we put in to the party. Best Halloween ever!
---
Ready to spend a semester in China? Click the button below to learn more about the beautiful country and the amazing things you can do there. The Pearl Market, Great Wall of China, Muslim Noodles and Terracotta Warriors are just the beginning!