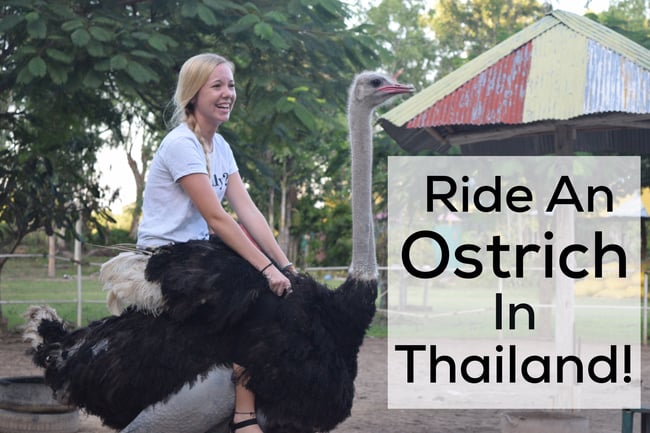 You've all heard the awesome stories about people riding elephants in Thailand, right? That's cool and all, BUT, there is a way to one up them! It's possible to ride ostriches while in Thailand! A lot of people can say they rode an elephant, but how many can say they rode an ostrich?

Am I the only one that thinks riding an ostrich sounds impossible? I would break their backs, right? Wrong! Ostriches are actually a lot bigger and a lot stronger than you may think.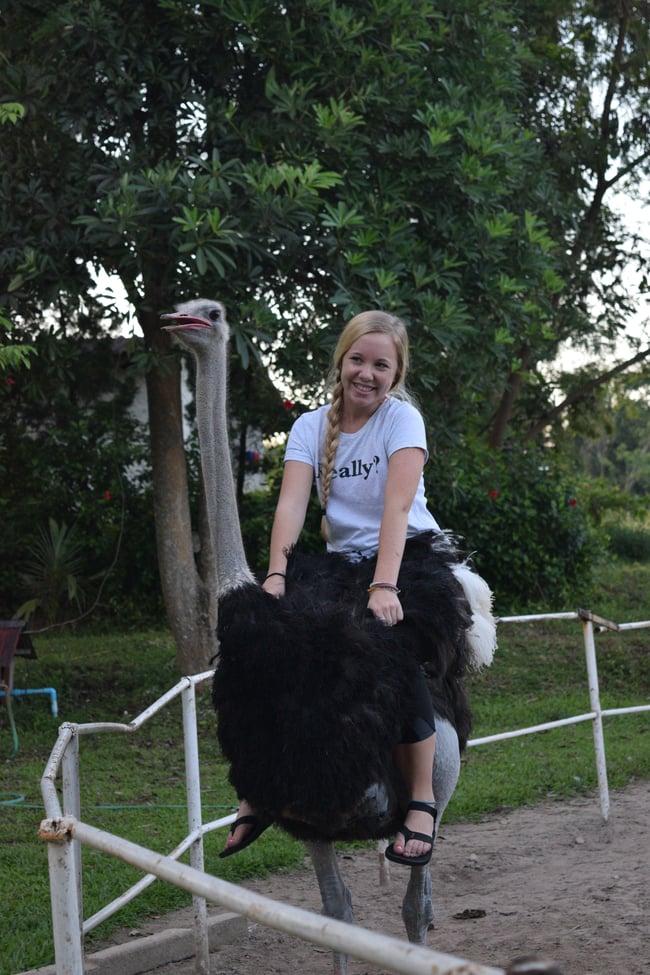 If you're like me, you're adding this to your bucket list right now. So, how do you go about checking it off? Here's how!
When you are in Thailand, you will need to make a special visit to Chiang Rai. Chiang Rai is pretty close to the border of Thailand and Burma. It may be a small city, but there's a lot to do including ostrich rides.
The ostrich rides are offered at the Wana Horse and Ostrich Farm. The farm is located about 13 km outside of the main city, so you will have to hitch a ride to get out there. The ostrich rides are a whopping 150 Baht (that converts into about $5 USD) for a 5 minute ride and you can pay to go a little longer if you want.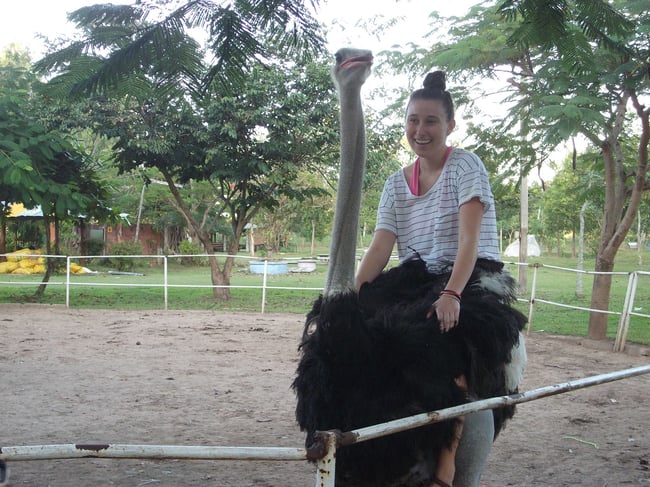 They also have some other animals in the farm you can check out and you can feed some animals grass for about 20 Baht (a.k.a less than 1 USD).
It may be a little quirky, but when else will you have this chance to ride an ostrich in Thailand? Take full advantage while you can!
---
Do you want to teach English abroad? Check out how you can serve abroad with ILP (International Language Programs)! You can become an ILP Thailand volunteer with just a couple clicks below.