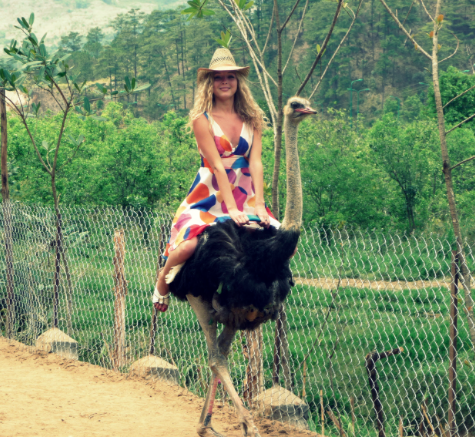 While living in Thailand, did you think you'd have the chance to ride an ostrich?
Forget about riding elephants in Thailand, right? I mean, actually that's a pretty cool experience to hang out with those gentle giants, but you shouldn't miss out on the chance to ride an ostrich. A lot of people can say they rode an elephant, but how many can say they rode an ostrich?


Have tons of time for Thailand adventures when you live there on a semester abroad. Get way more info about making that happen by texting an ILP representative.
How In The World Do You Ride An Ostrich?
Am I the only one that thinks riding an ostrich sounds impossible? I would break their backs, right? Wrong! Ostriches are actually a lot bigger and a lot stronger than you may think. Plus, it makes for one wild ride, galloping along on the back of a massive bird.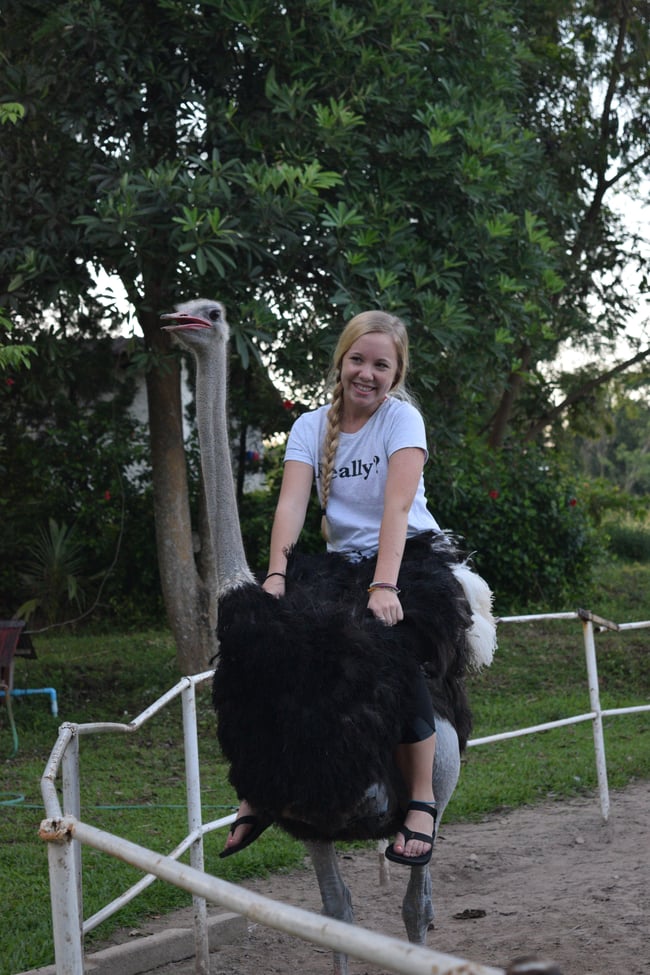 Alright, I'm In. Where Do I Go?
If you're like me, you're adding this to your bucket list right now. So, how do you go about checking it off? Here's how!
When you are in Thailand, you will need to make a special visit to Chiang Rai. Chiang Rai is pretty close to the border of Thailand and Myanmar and boasts one of Thailand prettiest temples, so if the ostriches weren't enough to convince you to visit, maybe that temple will. It may be a small city, but there's a lot to do including ostrich rides.
The ostrich rides are offered at the Wana Horse and Ostrich Farm, about 13 km outside of downtown Chiang Rai (so hail a cab to help you get there).
But Is It Expensive?
Nope! The ostrich rides are a whopping 150 Baht (that converts into about $5 USD) for a 5 minute ride and you can pay to go a little longer if you want. Maybe Ostrich rides are the one cheapest things to buy in Thailand. Who knew?
They also have some other animals in the farm you can check out and you can feed some animals grass for about 20 Baht (a.k.a less than 1 USD). It may be a little quirky, but when else will you have this chance to ride an ostrich in Thailand? Take full advantage while you can!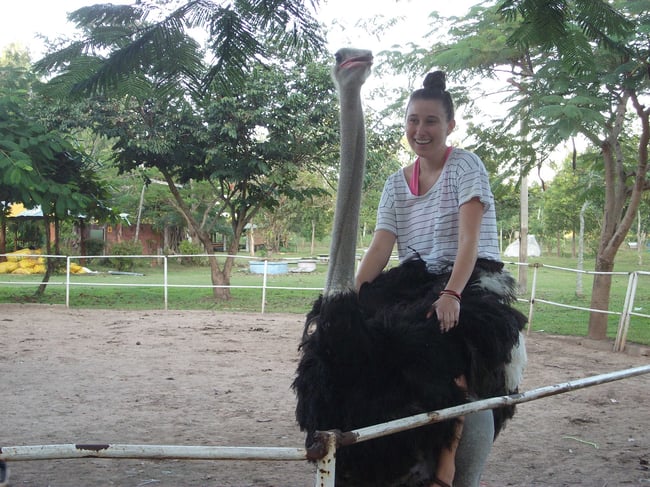 ---
Come teach English abroad in Thailand. When you serve abroad with ILP (International Language Programs) you'll be teaching English part time (no experience necessary), and will have weekends off and vacation days to head up to Chiang Rai for some ostrich riding. During the week, you'll have hours of free time where you can grab an amazing smoothie or hang out with your cute students. Sounds dreamy right? You can become an ILP Thailand volunteer with just a couple clicks below.