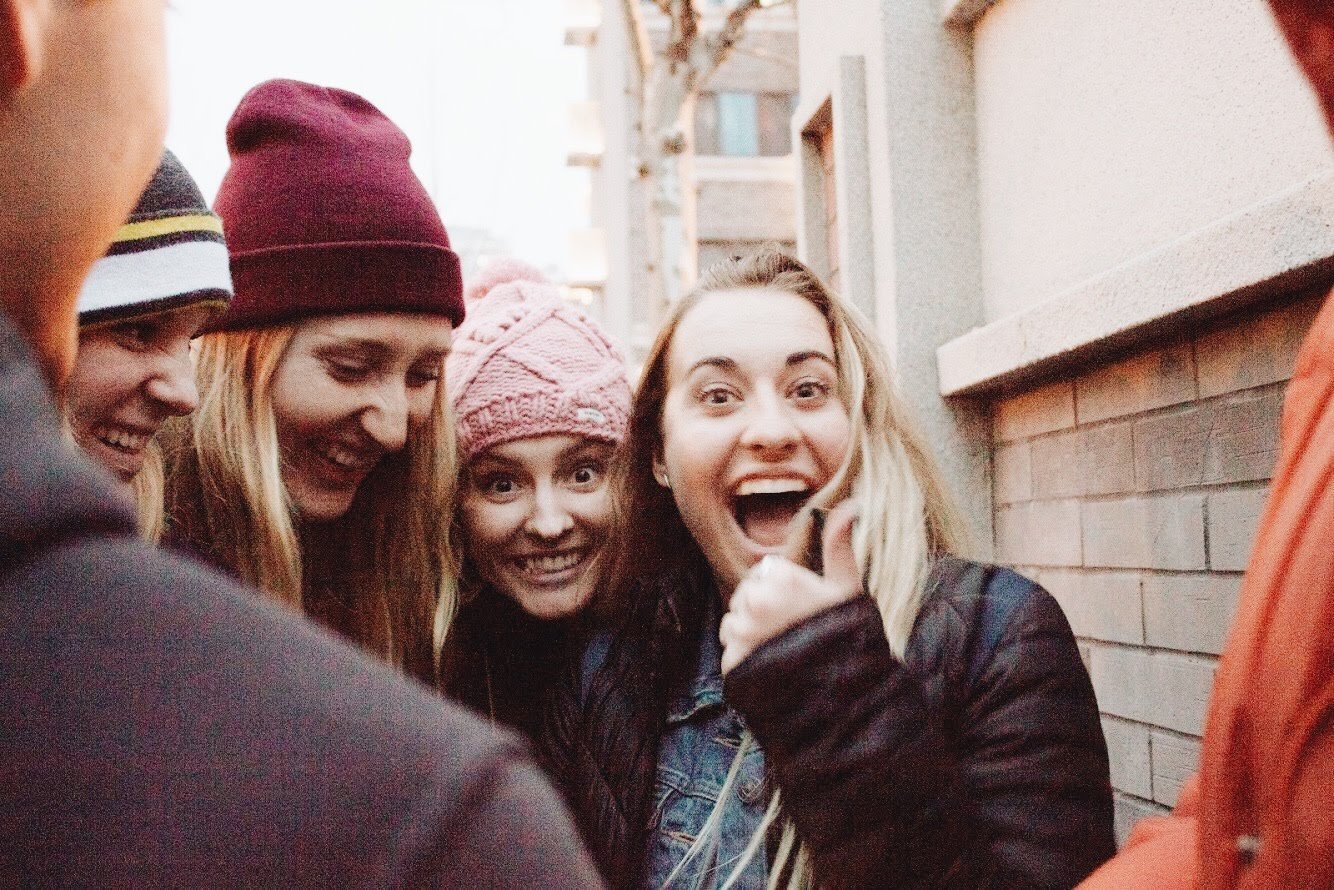 Just outside out of Zhangjiajie, this beautiful village is perched atop a cliff, below a thundering waterfall. It looks just like a postcard.
China may be the country with the most things to do …. we have had multiple volunteers go on two or three semesters in China because even then you still can't fit in everything there is to do in this country!


---
Want to see how much there is to do in China?
Read our China Destination Guide
---

One of the newest little gems we've uncovered is the beyond-charming city of Furong, nestled in the hills outside of the famous mountains in Zhangjiajie (Read more about Zhangjiajie here). Our volunteers typically spend 3-5 days in this part of China on vacation, so it would be easy to just hop on a bus and see Furong Town for the day before coming back to do more hiking in the Zhangjiajie parks.
The Prettiest Sites In Furong

Best Time To Visit
A Few Tips For Visiting

How To Get Here
The Prettiest Sites In Furong
Furong Waterfall
Best to see from June to August when the falls are at their fullest, this waterfall creates a curtain effect where you can walk under the mossy and wet rocks and peek through the waterfalls. During the rainy season of the summer, it can get pretty full and the cascade can be heard a from all around the village. The waterfall is found in the center of the town, and is hard to miss.
Supposedly, this was a huge cave complex that sheltered the local people who lived here against attacking forces. They could fish from the river and gather supplies and the caves here held up to up to 1,000 people. However, due to water erosion over a couple of thousand of years, the caves have deteriorated, but the waterfall is just as stunning.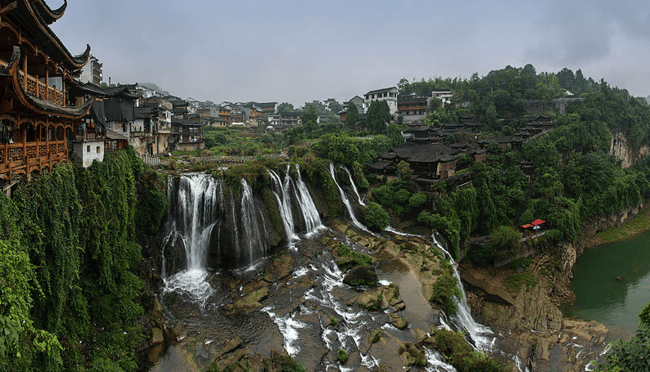 Youshui River Pier
Walking on Wuli Slate Street is an adventure for a few reasons. Thought to be around 2300 years old, the streets is lined with shops and traditional homes, but eventually leads you to Youshui River. The reason we love it? The pier of the river gives you a stunning view with Furong Waterfall on your left and the ancient Tusi Palace, which was built for the headman appointed to rule over the Yuan, Ming and Qing Dynasties in old China.
Wulichangjie Ancient Street
You'll primarily find the Tujia ethnic minority in this village so all along the main shopping streets (like Wulichangjie) you can find some traditional fabrics and souvenirs to buy, as well as local dishes are really unique to the area. Like most of the city, this area is amazingly photogenic? You'll see winding alleyways hung with red lanterns and shops selling clothing, figurines, jewelry, textiles, and other take homes.
Best Time To Visit
March To October: As a head's up the waterfalls tend to be their most thundering early in the spring or in the fall after there has been some rain. While visiting in the summer will bring warmer weather, you might not get as impressive as a waterfall to admire if it's been particularly dry. That being said, this place is pretty gorgeous year round. Even November to February is stunning, but you'll have cold weather and maybe even some snow, so be prepared.
This is a good day trip from Zhangjiajie. It takes around 1.5 hours to arrive, and you can see the village and the waterfall in 2-3 hours, but allow more time if you want to do more wandering or shopping.
A Few Tips For Visiting
Entrance Fee
It'll be a 120 RMB fee to enter the old town of the village. The gate to the city is open from 7:00 AM to about 5:30 PM.
Local Food
The area is known for a local dish: rice tofu. A warm bowl with little beads of tofu made from rice, it's served with a hot broth and topped with condiments like a spicy pepper sauce and green onions. Be sure to spoon a little bit of the chili sauce into your bowl if you like it spicy. You can find a few eateries serving rice tofu (usually priced around 3 RMB) along Wulichangjie street.
If you see potatoes being fried in a huge black skillet, try them! They were one of my favorite street foods in China.
The Language
You won't run into many English speakers in this small city, but that is part of the draw of visiting Furong Town. Luckily, the entire area is pretty easy to navigate, with pretty streets to walk down, picturesque waterfalls, and photogenic bridges.
Compared To Fenghuang
Nearby is another ancient village known as Fenghuang where you'll find similar views and bridges (From Zhangajiajie, it's about 4 hours away, as opposed to the 1.5 hour bus ride it takes to reach Furong Town).
As a head's up, Fenghuang is more popular with tourists to Fenghuang, so you might want to compare the two and see which fits best for your itinerary. Personally, the idea of getting a bit off the beaten path in Furong Town is a huge pro in my book.

How To Get Here
It's easy, starting from Zhangjiajie. If you head to the Zhangjiajie Bus Station, you can reach Furong Ancient Town (芙蓉). It might also be called Furongzhen, or Wangcun. Wangcun was the name of the village until the movie Hibiscus Town was shot here, then the town was renamed Furong Town (Furong phonetically means "hibiscus" in Chinese. Bus tickets should cost about 25 RMB.
There might be a yellow shuttle bus that can take you to the park entrance for 1 RMB, or you can choose to walk.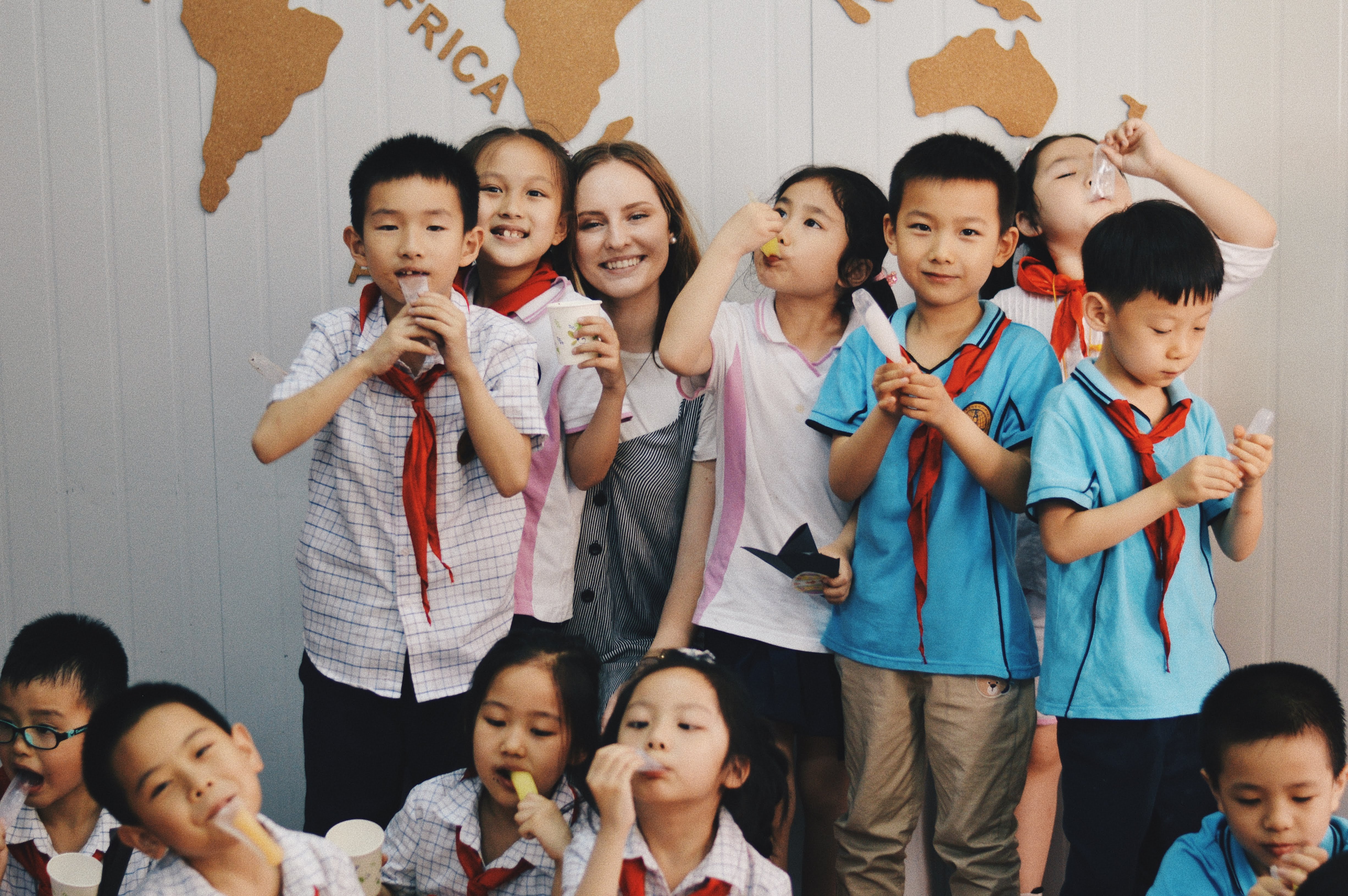 Come see more of China
If you think you need more than a short visit to explore everything China has to offer, you're totally right. That's why I spend a semester volunteering and living in China, complete with weekends off a vacation days to explore the whole country.