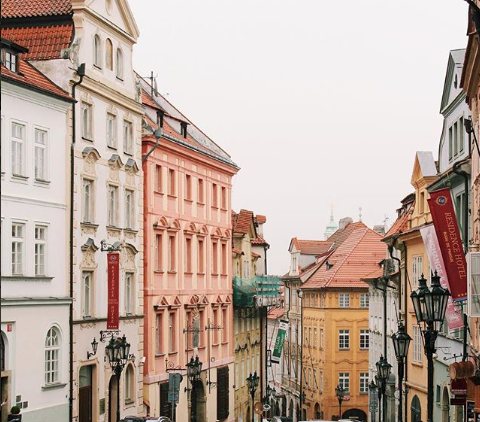 If you don't travel to eat all the amazing food on this planet, then you need to start … and you should probably start in Prague because the food here is drool-worthy. Volunteers, your stomach will thank you. 

We love pretty much everyone about spending a semester in Europe. Think about it — you'll be living in Europe, teaching English part-time, and using the rest of your day and weekends (and vacation time) to hang out in cities like Prague.
Sounds dreamy right? Make it happen! See what life is like while you're living in Ukraine, right here.
Now that you'll be living in Eastern Europe, you can easily make it over to go explore the Czech Republic, specifically the city of Prague. Now, we can go on and on about how Prague is one of the THE best place to experience (our Go To Guide for Prague has all the details you need) but if we get serious, it's all about the food:
Street Foods To Eat In Prague
Tredelnik

Smažený Sýr

Grilované Klobásy

Kolach

Langose

Kofola

Chlebíčky

Bramborák
Trdelnik
This is pretty famous and you just can't miss it. You will die over these delicious chimney cakes. So technically, they aren't Czech but they are divine. It's a warm dough rolled onto a metal tube and cooked over a fire — once baked, it's brushed with butter and rolled in cinnamon and sugar. Now, the tough part. Do you line it with Nutella and topped with whipped cream or get the entire thing filled with ice cream? Better order two — after all, this might be the best treat in Prague.
You'll be able to find these in little carts around the touristy parts of the city.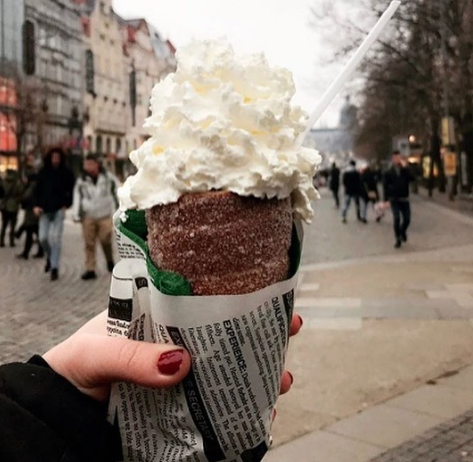 Smažený Sýr
Um, this is deep fried cheese, so you know what's coming for you. Hot, gooey cheese with a crispy crunchy outside. I'd recommend sharing with your ILP group, but we know that's not going to happen.
Grilované Klobásy
Sold around Old Town Square, these sausages are cooked up, wrapped in a roll and served a variety of sauces. It's perfect for a grab-and-go lunch before you go explore domed cathedrals and pigeon filled squares.
Kolach (or Makový koláček)
If you're not convered to the world of kolaches, welcome. These are bread-like pastries with a variety of fillings (I'm partial to the sweet ones but you can get savory ones). It's similar to a danish, but for some reason, so much better. Plan on trying several flavors like poppy seed custard or apricot.
You'll be able to find these is bakeries scattered across Prague.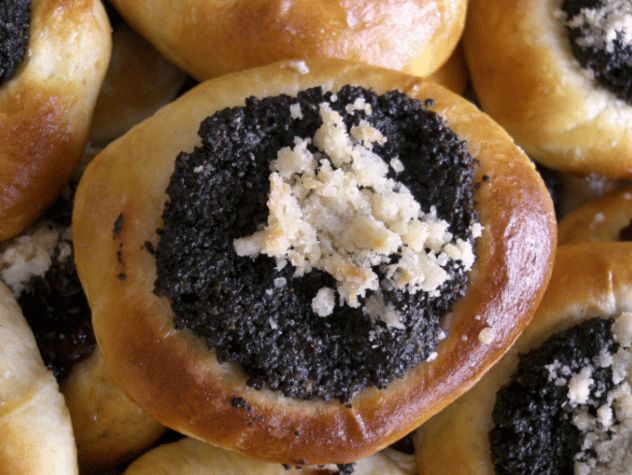 Langose
This dish is a unique favorite, sorta like a pizza bit with a twist. Fried dough comes out crispy and fluffy and is topped with a spoonful of garlicky tomato sauce and sometimes cheese. It's not exactly like pizza, but that doesn't mean it's not tasty.
These are sold in little roadside carts.
Kofola
Thirsty? This fizzy soft drink is kinda like a cola and was very popular in the 1960's and 1970's when you could not get popular American drinks like Coca-Cola and Pepsi because of the communist regime. It's also usually served up a glass tankard which is kinda fun.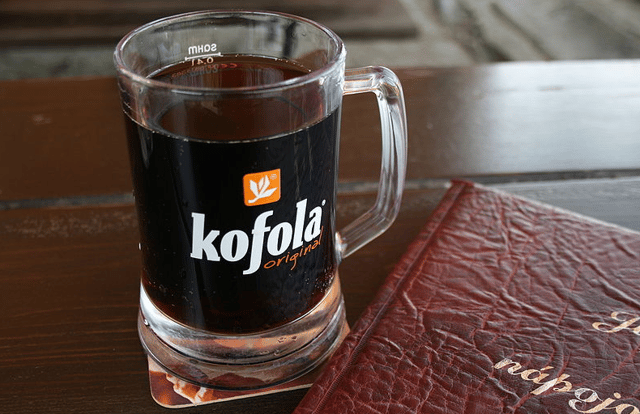 Chlebíčky
Chlebíčky aren't really street food, but you'll see them all over and are definitely worth tasting. A Chlebíčky is like an open faced sandwich topped with a variety of yummy things, like boiled eggs, potato salad, ham, salami and other favorites.
Pop into one of the dozen delis in the city of Prague to try a couple.
Bramborák
Crunchy and delicious, Bramborák is another street food treat you're bound to fall in love with. It's a flat, fried potato pancake, and you might see them sold where you can find Langose, since both are fried to a crispy perfection.

See why our volunteers love taking a vacation to Prague? It's a pretty rad life when you break it down —you'll be teaching English (or helping to volunteer in an orphanage) part time during the week, and can spend weekends or vacation time to see Prague, or another favorite European city. See if figure out how to see Rome in 2 days or hop over for a weekend in Sweden's Old Town while backpacking Europe.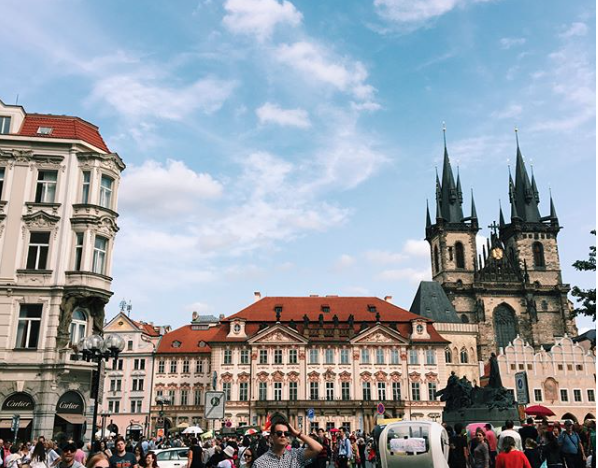 Make this all happen with International Language Programs — check out the ILP countries right and staring planning your vacations to cities all over Europe … just fill out an application here to get started, or come talk with a representative who can answer your questions: