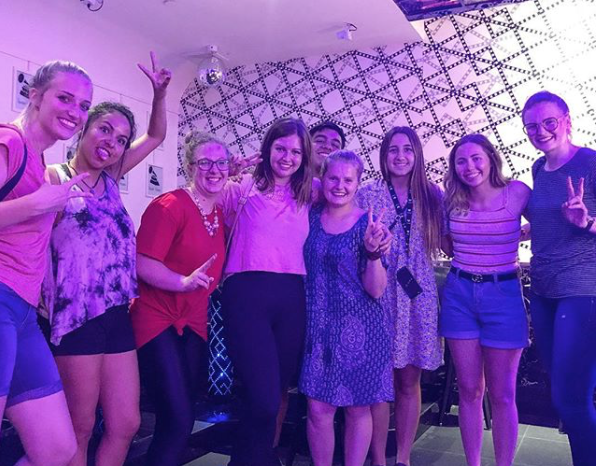 You'll need to be brave because this tram ride is on top of one of the tallest structures in all of China. You'll get some awesome panoramic pictures while you're 1,492 feet up in the air, that's for sure.
There is A LOT to see in China — while you're there, you've got to check out the Great Wall, explore big cities like Shanghai and Beijing, do some shopping at the Pearl Market, eat bowls of amazing pulled noodles and conquer your fears by riding this bubble tram on top of the tall, tall, tall, Canton Tower in Guangzhou, China.


---
Vacationing or living in southern China
Here's more on Guangzhou
---

Come try out this tram for themselves because there's really nothing like it anywhere else. If you're ready to grab your camera and take some amazing shots of a sprawling Chinese city from way up high, here's what you need to know.
Where Is It?
What Is The Canton Tower?
Tell Me More About The Tram
How Much Does It Cost?
Where Is It?
You'll need to travel to the bustling city of Guangzhou, in the south … it's home to around 14 million people (only around 8 million live in NYC!), so it's one busy place. Around half of all of the ILP China schools are nearby Guangzhou which means you can easily do this adventure on weekend trip — other volunteers should head here for a vacation because there is lots and lots to do in Southern China. So if you're assigned to teach English in Zhongshan, this is a perfect weekend trip for you!
Guangzhou is incredibly well-connect via plane, train and bus. We love booking transportation on Trip. You can hop on that site and see what prices would be like depending on where you are in China.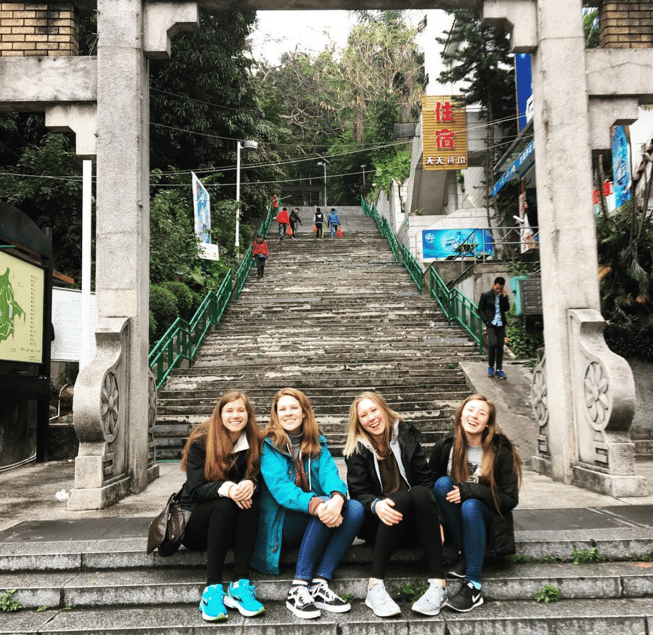 What Is The Canton Tower?
Now it's the "almost the tallest structure in China", but the Canton Tower used to be the tallest tower in the entire world. Woahhhh. Even though it's not the tallest in the world, it's still one of the tallest free standing towers in the whole wide world — and you can ride to the very top and and see all of Guangzhou below you which is pretty cool.
Even from the ground, the Canton Tower is majorly impressive; it lights up at night, making it hard to miss no matter where you are looking.
Get way more info on all the crazy things you can do Canton Tower right here — you'll find a death-defying drop, along with a tram ride suspended high above the city of Guangzhou; but we're here to talk all about the tram ride.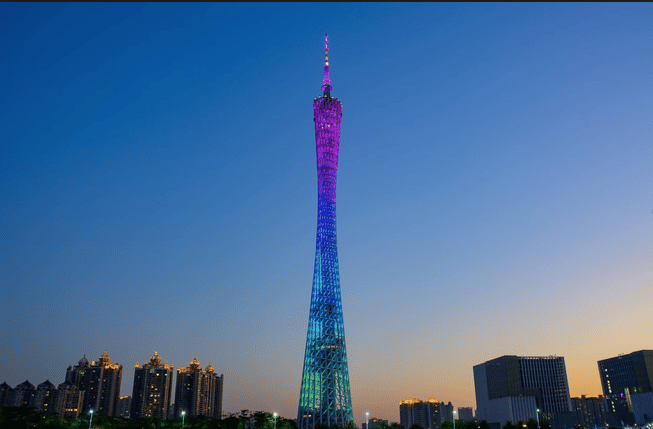 Tell Me More About The Tram
Here's the deal — you can take a tram ride on top on this incredibly tall tower if you want, up almost 1,500 feet in the air. What you'll do after buying a ticket is ride an elevator to the top and get into one of these spherical glass orbs that circle the top of the tower, sort of like a ferris wheel that is horizontal, not vertical.
There are 16 sightseeing cabins you can ride in which will just revolve around the tower, giving you a fantastic panoramic view of the entire city. You can watch a video of what it's like if pictures of the tram just aren't enough.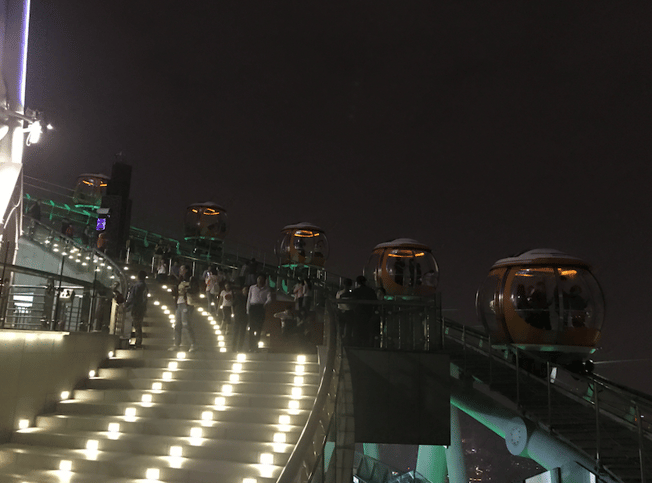 How Much Does It Cost?
There is lots to do on top of the Canton Tower (like the freaky spider walk over a transparent walk way, a couple of observational decks, a 100 foot free-fall drop and of course, the Bubble Tram).
Your best bet is to get a combination ticket so you spend time on the observational decks, get a good lookout and ride the Bubble tram; tickets for all of this are around $22.
The Bubble Tram is open on Monday from 3:00 PM - 10:30 PM, and Tuesday to Sunday, from 10:00 AM to 10:30 PM.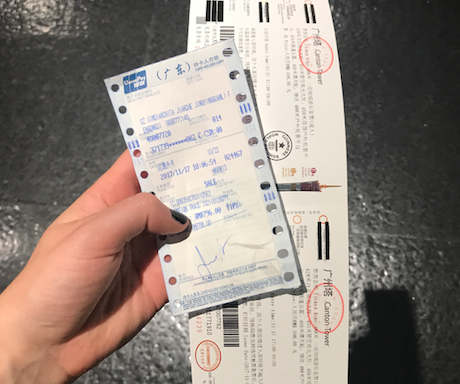 If this is the way you'd like to spend your weekends ...
come learn more about China with International Language Programs! That green button will give you more info on where you could be living, what vacations you can take and pictures of the cutie kids you'll teach English to: