Love Disney? Love to travel? Want to see all of the Disney parks while you travel? We thought so — learn all about where the Disney parks are and how you can see them all with ILP. Forget seeing the 7 Wonders of the World (just kidding, don't do that — they are amazing) come see all the Disneyland parks in the whole entire world. If you didn't know, Disney is bigger than California. It's bigger than Florida. it's even bigger than Hawaii. Don't be shy, I know seeing all the Disney parks is on the bucket list of at least a few of you out there…and if it is, I have excellent news for you.

You can go to ALL the international Disney parks depending on where you volunteer with ILP. Yep, all of them.

Need a little more info on what International Language Programs is? Come talk to a representative.
When it comes to parks in the USA, Disney is in California, Florida and Hawaii, but they have 4 international parks (eeek!) So, pack your Micky Mouse ears along with your passport and figure out which one of these parks you want to visit next:
Tokyo, Japan
Paris, France
Hong Kong, China
Shanghai, China
Tokyo, Japan
Calling all ILP Thailand — We know you love to vacation in Bali, Thailand, and Cambodia, but have you thought about Japan?

*One thing we want to mention is that we usually don't have Thailand volunteers planning a trip to Japan though. It's not because it's amazing, it's because it's expensive. When you have those other really great options to go see, Japan always falls to the bottom of the vacation wish list.
But if your group isn't concerned with their spending budgets, it's an option. You'll need to head to Tokyo in order to visit the Disney park here.
Katie Sumsion was actually one of our paid volunteers living in Thailand (lucky, right?) which means she's got more vacation time than just a typical volunteer, because she's living there for longer. Katie also gets to eat way more of the *best* Pad Thai, but that's besides the point. She took a trip to Tokyo Disney and couldn't be happier. See?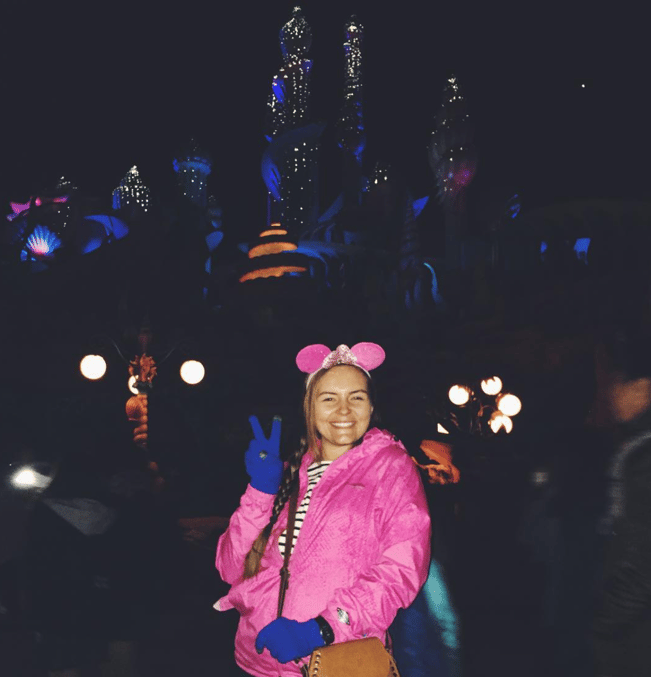 Paris, France
Who doesn't have Paris on their bucket list? This dreamy city is a favorite vacation spot for all those European volunteers (I'm looking at you, Russia, Ukraine, Poland, Romania and Lithuania). Add Disneyland Paris on your to-do list, along with the Eiffel Tower and the Seine of course. You'll want this all-in-one guide to planning your trip to Paris to get all the details about visiting Disneyland ... and everything else this city has to offer.
You can actually find great deals to Paris on budget airlines from certain major cities in Europe. So, keep your eye out for a possible deal!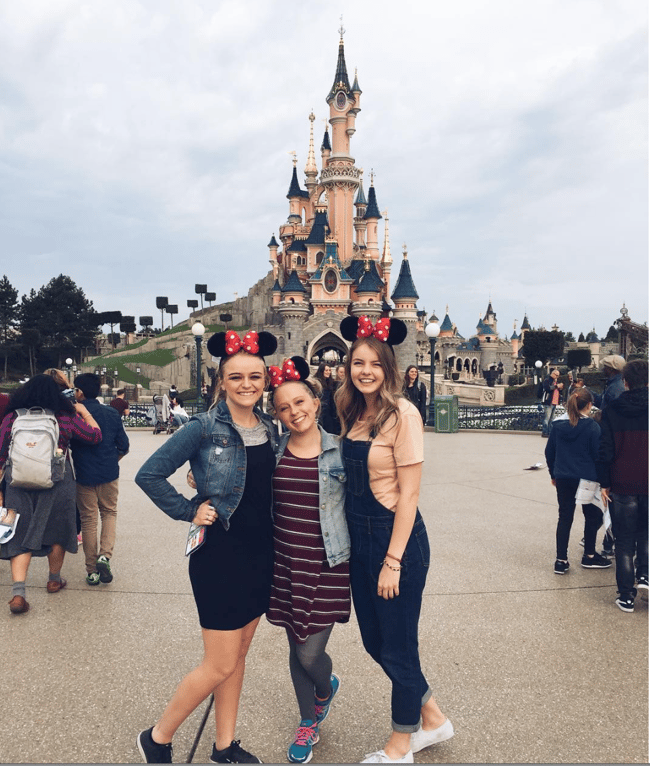 Hong Kong, China
So here's the deal with this Disney Park: You can't visit Hong Kong on your ILP semester abroad in China…but you may have a long layover in Hong Kong at the end of your semester or can plan a separate trip down here after you ILP semester ends. The deal is that your Chinese visa doesn't allow you to leave the country and then come back in again - and going to Hong Kong means you're technically leaving the country.
We've certainly have volunteers who have visited Hong Kong Disney or took the chance to visit the Hong Kong LDS Temple while they were in the neighborhood.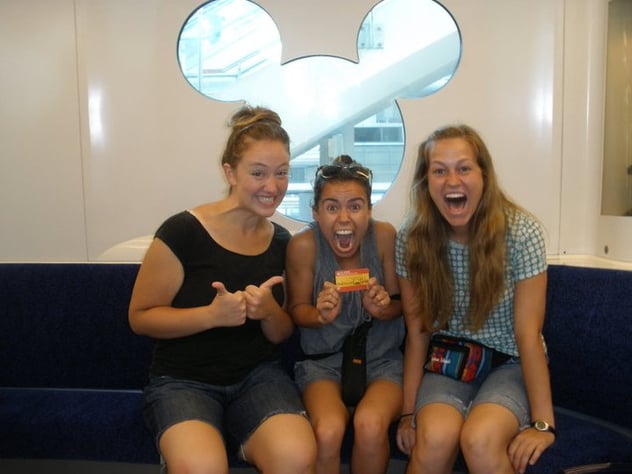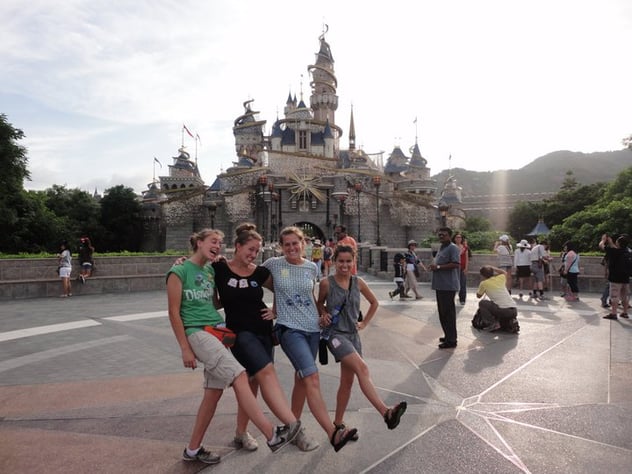 Shanghai, China
While Hong Kong may be a little tricky, the newest Chinese Disney park couldn't be easier to get to. Shanghai Disney recently opened and our volunteers already love it. Shanghai already has sooooo much to do (our Shanghai city guide should give you a small idea!) so if you want to also get in some Disney time, I'd extend your vacation here by at least a day or two.
Here's everything you could want to know about your day in Shanghai Disney.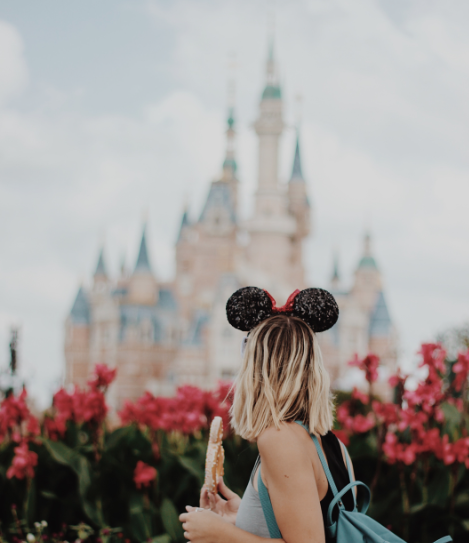 Ready to say hi to your favorite princesses in a few different languages? Now all you'll have to decide is what language you should start practicing. We may be able to help you with that — our blog has info on all these countries (Thailand, China, Russia, Ukraine, Poland, Romania and Lithuania) to help you choose what country you want to volunteer in. Oh, and you can come talk to a representative to help get your questions answered — click below to do just that: