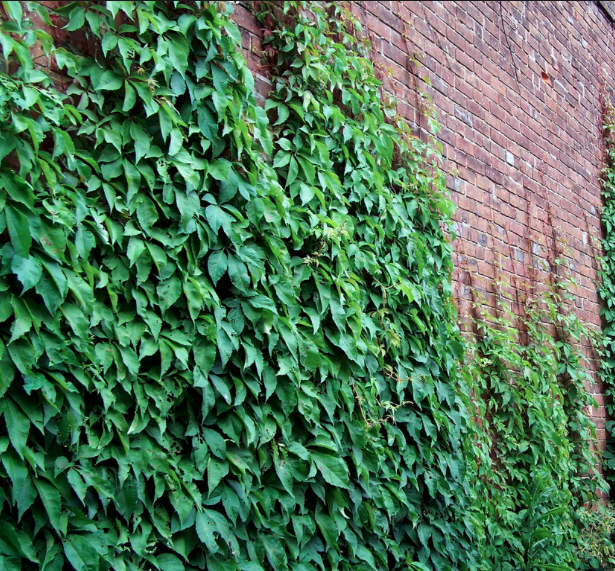 Just know that if you spend a semester volunteering in China, your Instagram feed needs this mysterious village.
When you think of China, I can bet a few things come to mind like the Great Wall in Beijing and the Terracotta Warriors. Maybe even the city of Shanghai makes your list of places you can't miss in China. Maybe you're a total expert and know that the Shanghai Wild Animal Park is worth visiting or have figured out how dreamy it is to vacation in Southern China … but did you know about this hidden village?

Pst — ILP is a non-profit organization that sends college-aged volunteers to live for a semester in China — Come see what life is like as an ILP volunteer.
If you're headed to Shanghai, think about spending a couple days on the islands around 40 miles out at sea from all the hustle and bustle … especially if you're interested in seeing a completely unique side of China.
Exploring The Hidden Village
Yep, tucked away on Shengshan Island (just east of the city of Shanghai, but out at sea) is the abandoned fishing village of Houtouwan. It's been abandoned for years and passerbys can peek into homes still filled with furniture, house hold items and other belongings. But the real appeal is how eerily pretty the entire city is — vivid green ivy covers every home, structure and building. Narrow pathways snake in between the foliage creating some breathtaking photos.
Seriously, you've never seen China look like this (here's how to take great pictures with your iPhone so you can really capture the mystery and beauty of this place).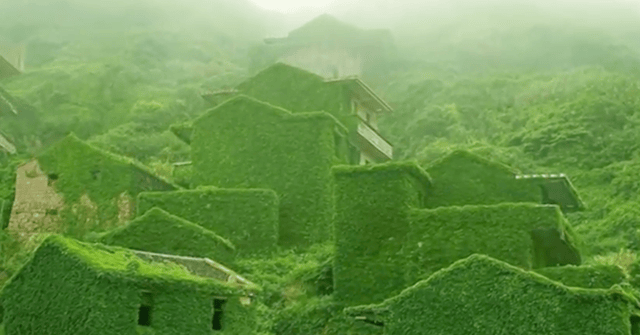 How Do I Get There?
You'll need a take a ferry from Shanghai to the island Shangshan — it's part of an island arpeggio. From there, a taxi would be best to take you to Houtouwan itself. Here's the description in Chinese to help you out. Just show it to your taxi driver!
Houtou Wan Village (头顿湾村), the abandoned village (被遗弃的村庄)
(Having things written out in Chinese is one of the best ways to get around China if you don't speak Mandarin).
You can actually find a few hostels and Airbnbs to book if you'd like to stay overnight on Shengshen island.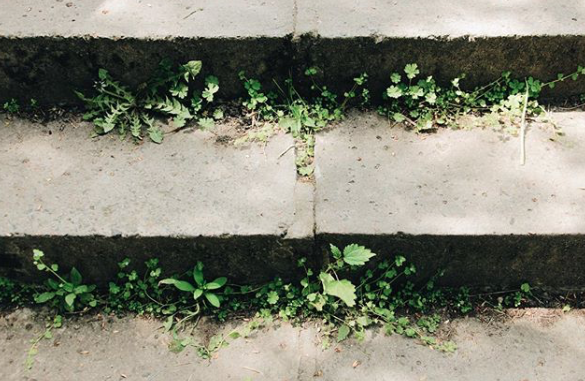 Anything Else?
A few people still live in Houtouwan, so you can plan on buying a few snacks and bottled water, but for the most part it's a silent city completely overgrown by mother nature. It's a total hidden gem. Bring good hiking shoes and plan on seeing sites only a few people have seen — tag your photos with @ilpadventure (and come follow us)! You might see your pictures on a post, like the most Instagrammable spots in China.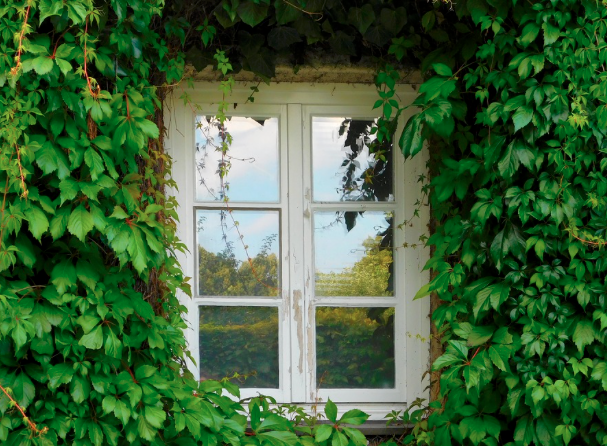 Ready to really explore China for yourself? Imagine living in China for a semester and getting the chance to really delve into such a rich culture by doing more than just visit for a week or two. Come see what volunteering in China is really like right here (warning — unreal pictures of favorite vacations and pictures of the cutest kids ahead):