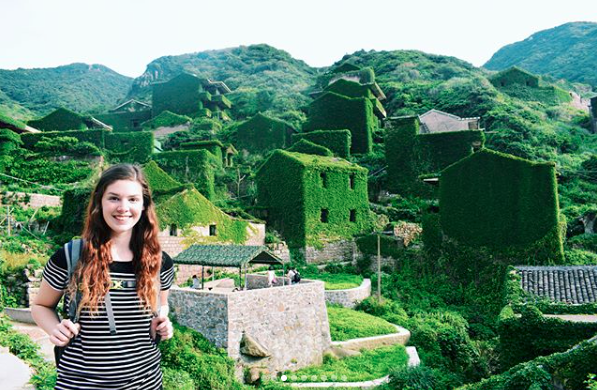 Just know that if you spend a semester volunteering in China, your Instagram feed needs this mysterious village.
When you think of China, I can bet a few things come to mind like the Great Wall in Beijing and the Terracotta Warriors. Maybe even the city of Shanghai makes your list of places you can't miss in China. Maybe you're a total expert and know that the Shanghai Wild Animal Park is worth visiting or have figured out how dreamy it is to vacation in Southern China … but did you know about this hidden village?


---
Heard of ILP?

ILP is a non-profit organization that sends college-aged volunteers to live for a semester in China — Come see what life is like as an ILP volunteer.
---

If you're headed to Shanghai, think about spending a couple days on the islands around 40 miles out at sea from all the hustle and bustle … especially if you're interested in seeing a completely unique side of China.
Exploring the Hidden Village
How Do I Get Here?
How Do I Get Back To Shanghai?
Other Things To Know
Exploring The Hidden Village
Yep, tucked away on Shengshan Island (just east of the city of Shanghai, but out at sea) is the abandoned fishing village of Houtouwan. It's been abandoned for years and passerbys can peek into homes still filled with furniture, house hold items and other belongings. But the real appeal is how eerily pretty the entire city is — vivid green ivy covers every home, structure and building. Narrow pathways snake in between the foliage creating some breathtaking photos.
Seriously, you've never seen China look like this.
How Do I Get There?

Get yourself to Shanghai
You'll need a take a ferry from Shanghai to the island Shangshan — it's part of an island arpeggio. We recommend getting to Shanghai the day before you'd like to explore the island and staying in Shanghai near the Shanghai Nanpu Bridge Stop so you can get to the transport terminal very early.
Get to the transport terminal
Head to the Nanpu Long Distance Tourist Passenger Transport Terminal (it's out Exit One off the Shanghai Nanpu Bridge Stop). It's an orange building, open from 6:30 AM to 5:30 PM.

Get there as early as possible! Tickets to the islands sell out very, very fast; one group of volunteers went at 6:00 AM and there was already a line, and when it was their turn, tickets were already sold out for the day. Not good.

It's best to go to ticket booth the day before you want to visit the islands to get your tickets beforehand instead of the day of. We've had ILP volunteers say that they have purchased them the night before/day before they wanted to leave, no problem.
Buy your tickets
Like we mentioned, these sell out quickly. Ideally, you'd like direct bus/ferry tickets from Shanghai to Gouqi Island. If you can't get tickets to Gouqi Island, get tickets to Shengsi Island; then you'll just have to transfer to a different ferry that will take you to Gouqi.
Bus/Ferry Tickets: around 174 RMB each way.
Get On A Bus + A Ferry
You'll purchase tickets printed with a departure time which will help outline your itinerary:

Direct tickets to Gouqi:
You will take a bus from Nanpu Bus station to the ferry. It's a 1.5 hour bus ride. Then you will get on a 2-hour ferry and it will take you directly to Gouqi Island.

OR
Tickets to Shengsi & Transfer to Gouqi:
It is about a 2 hour bus ride from Nanpu Bus Station to a 1.5 hour long ferry to Shengsi Island. Head's up: If your ferry leaves the mainland after 11:40 AM, you will NOT make the transfer to Gouqi Island the same day.

Once you dock in Shengsi (called Shensi Pier), you'll need to take a taxi to a separate ferry dock (called Xiaocaiyuan pier) to Gouqi Island .... which is a problem. The last ferry for the day leaving for Gouqi Island leaves before you'll get there if you're ferry leaves Shanghai later than 11:30.

Make sure you get an early bus time (maybe 8:30 at the latest) and that your ferry is scheduled to leave the mainland at 11:30 AM.
So, once you dock at Shengsi HURRY to grab a taxi to take you to Xiaocaiyuan Pier (should be about 40 RMB and a 20 minute ride) and buy a ticket to Gouqi Island (46 RMB) so you can make the transfer.
Get To The Village
Once you dock in Gouqi Island, you'll need a taxi to take you over the bridge to Shengshen Islands (where the Houtouwan village is). It's about a 30 minute taxi ride, and you may be able to bargain down the price to be about 80 RMB. Here's the name in Chinese to help out your taxi driver:

Houtou Wan Village (头顿湾村), the abandoned village (被遗弃的村庄)
(Having things written out in Chinese is one of the best ways to get around China if you don't speak Mandarin).

Your taxi driver will take you to a parking lot, where there is a trail for you to hike down to the village. While in the village, there are clear paths to take, so no need for a guide. There are a couple entrance fees for wandering around specific areas:

20 RMB to go to viewing platform (you'll have a gorgeous view)
50 RMB for both viewing platform & hiking through the town which respectfully is closed to tourists at 6:30 PM.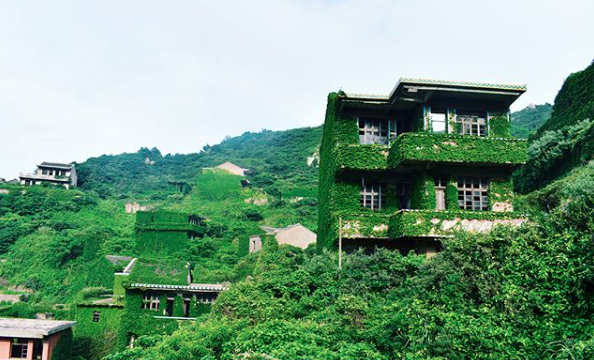 How Do I Get Back To Shanghai?
It's very helpful to talk to your hostel owner and see if they can arrange your tickets. If not, get yourself to the ticket office early and get the tickets yourself.

The ticket office at the Gouqi Island ferry dock opens at 7:30 AM — a group of volunteers arrived at 6:30 AM (and were the first ones there ... scores!). Buy tickets directly back to Shanghai; they have 8:30 AM tickets, 10:30 AM tickets and 1:30 AM tickets. When that ILP group went at 6:30 AM, no one was in line before them, but the 10:30 and 1:30 tickets were already sold out.

Again, tickets are VERY limited. Buy the ferry/bus combo tickets and board the ferry at the allotted time. If you catch the 8:30 AM ferry, you'll make ti back to the mainland at around 10:30 AM. Then you'll walk to your bus and be back at the Nanpu Bus Station at around 1:30 PM.
Anything Else?
Where To Stay?
Like we mentioned, the night before you leave for the island you'll want to book a hotel or hostel near the near the Shanghai Nanpu Bridge Stop so you can just head over to the bus station and get your tickets early. You might realize that the ferry times are in the morning back to Shanghai, which means staying on the island overnight. ILP volunteers in the past have just found a hostel or hotel on Shengshan Island by Googling it. Usually we love booking on Hostel World but when this post was written, no hostels could be found on Hostel world, but you could find a few places to stay when you Googled "Hostels/Hotels on Shengshan Island".
Just make sure that the place you book can host tourists. Some hotels in China can only host Chinese nationals.
Get Some Help
It's really helpful to talk to as many people as you can with questions! One ILP group got tipped off from a nice gentleman at dinner that tickets were selling out fast to get to Shanghai ... so they got to the Gougi ticket ferry booth super early. You can use things like Google Translate or translate over WeChat if there's a bit of language barrier.
Things To Pack
A few people still live in Houtouwan, so you can plan on buying a few snacks and bottled water in Gougi, but for the most part it's a silent city completely overgrown by mother nature. It's a total hidden gem.
Bring good hiking shoes and plan on seeing sites only a few people have seen ... and be sure to tag your photos with @ilpadventure (and come follow us)! You might see your pictures on a post, like the most Instagrammable spots in China.
*Big thanks to ILP China volunteers Lauren D. and Saige W who gave us all these insider tips!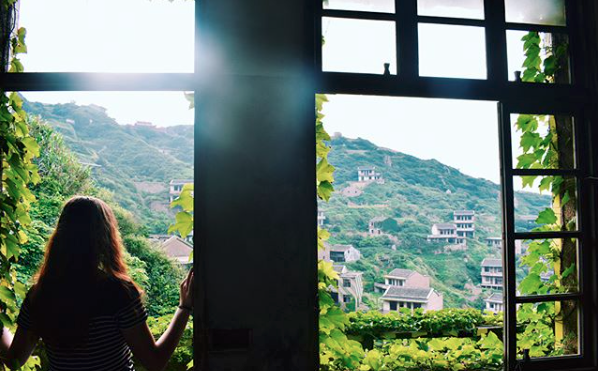 Ready to really explore China for yourself?
Imagine living in China for a semester and getting the chance to really delve into such a rich culture by doing more than just visit for a week or two. Come see what volunteering in China is really like right here (warning — unreal pictures of favorite vacations and pictures of the cutest kids ahead):