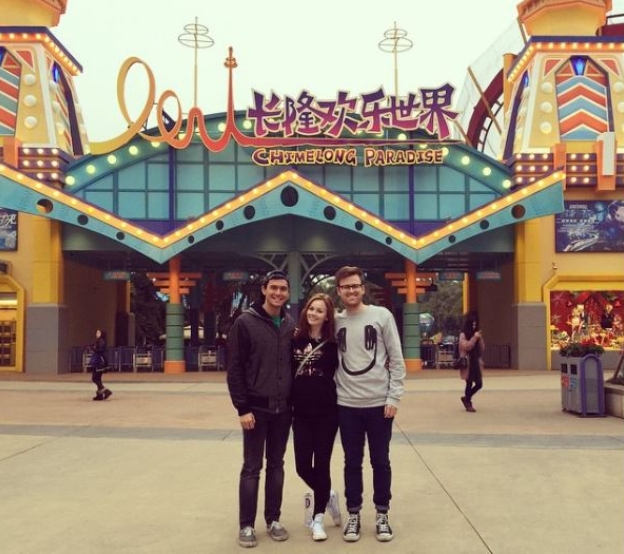 It's no secret that we're a little obsessed with China, partly because there are so many unique finds and fun things to do everywhere you look. The Chimelong Adventure Parks (located in Guangzhou) fit that description perfectly!
---
Planning on an adventure to China?
Come volunteer here with ILP instead!
---
From adrenaline pumping roller coasters, water stunt shows and fire rings jumps, the Chimelong Parks offers plenty of adventures. Of course it will have a Chinese twist which makes everything way better.
Chimelong has five different parks you can check out, which means there is a ton to do. Here's a little info about each park so you and your ILP group can figure out where you'd like to visit when you're vacationing.
Where Are These Parks?
The parks are located in the major city of Guangzhou, which is in southern China (here's more about Guangzhou). If you're volunteering with ILP in Zhongshan, this is a perfect weekend trip for you as it's just about a 30-60 min train ride to get into the city or if you're heading down south to vacation in Yangshuo, you might pass through Guangzhou on your way.
+ Plan The Details
This website will give you directions to the park from anywhere in the city of Guangzhou (it's easily reached via metro, taxi, bus, etc).

Just make sure to check out the park hours when planning your trip to each individual park. Want to do all 5 parks? Their website recommends this 3 day itinerary.
Can You Tell Me About The Five Parks?
Chimelong Paradise
This park is a classic amusement park with Chinese flare. It feels like you've been transported to a colorful, magical, cartoon land and it's pretty awesome.
There are a lot of big rides to get your heart pumping and smaller rides if you want to take it easy. Have fun and soak it the unique, and sometimes a bit cheesy parts of this park (we love the idea of giant stuffed animals parading across the park, but admit it's a bit cheesy).
Admission: 250 CNY ($39 USD)
Don't Miss These Things
Ride the Ten Inversion Roller Coaster (it has the world record for most inversions in the shortest distance)
Watch Lumberjack Show where you can see wood chopping, axe throwing, and more. Weird, but fun to watch.
Ride the "Drop Tower" and fall 118 feet in the air
Ice Skate on the "dazzling ice"rink.
Eat at the Hawaii Restaurant - it might be the only Hawaiian food in all of China.
Get more Paradise Park info here.
Chimelong Waterpark
Admission: 200 CNY
This water park is the perfect place to cool off in the warmer weather. You'll find lots of water slides, a wave pool, hot tubs, a lazy river, massage pools, and more. They also have shows throughout the park like the African Drum Show and a Water Electro-Music shows which has flying trapeze tricks!
Get more info on the attractions at the Chimelong Waterpark here.
Chimelong Safari Park
Admission: 300 CNY
Welcome to the animal park of your dreams! There are many animals here and many ways to interact with them. At feeding time you can help feed animals like tigers, elephants, giraffes and coy fish. You can also take pictures with koalas, take cable care rides, and even jump on a safari ride around the park.You'll also be able to see animals like pandas up close.
Get information about the animals, park hours, and more at the Chimelong Safari Park website.
Here's are a few highlights about this park:
The Safari Train is one of the favorite things about the park and lets you get up close and personal with many animals.
Hannah H. said this about the safari:
"The safari train is

AWESOME. Free roaming giraffes, camels, kangaroos, etc. It's like going through a whole zoo but they're just walking around your car.

I would highly recommend bringing little nuts or berries or bread! A lot of the animals are free roaming or in close range to you so if you brought food you could easily feed them."
We also suggest riding the glass- bottomed cable cars that are designed to be silent, meaning you can get right into the animal's habitat and not disturb them. The cable car is only 3 feet from the ground at some points so you really can get close to the pandas, giraffes, zebras, and other animals.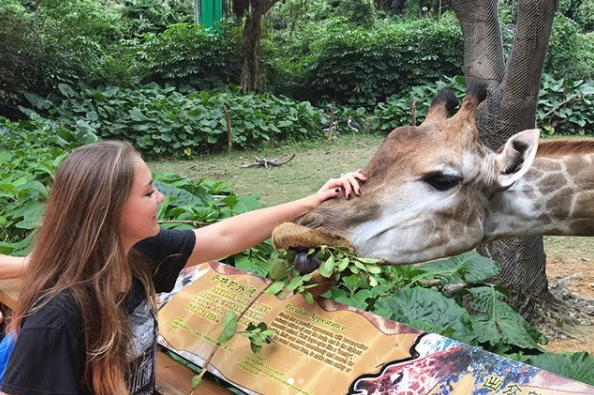 Chimelong Circus
Admission: 350 CNY
This circus will be unlike any circus you've seen in the US. We're talking a ginormous circus tent, hippos, lots of fire and fireworks, penguins, and daring stunts. It will leave you in awe and make you grateful you're not high up in the air like the trapeze artists ... or the aerial ballerina shows.
The show boasts performers from all over the world, which features several species of animals, and is apparently the worlds first real-life circus arena.
Get more info about current shows and park info on the Chimelong Circus site.
Chimelong Bird Park
Admission: 100 CNY
A park full of more species of birds than you knew existed! Walk through the board walks to spot some rare and beautiful birds, watch the show where flamingos dance, hold parrots, and take a boat ride through the water to spot new feathered friends.
They also have a Crocodile Zone where you can watch "the most dangerous show in China" as the crocodile tamers put their hands inside the crocodiles mouths (um, no thanks!) and show off tricks they've taught them.
See pictures and get info about the Chimelong Bird Park here.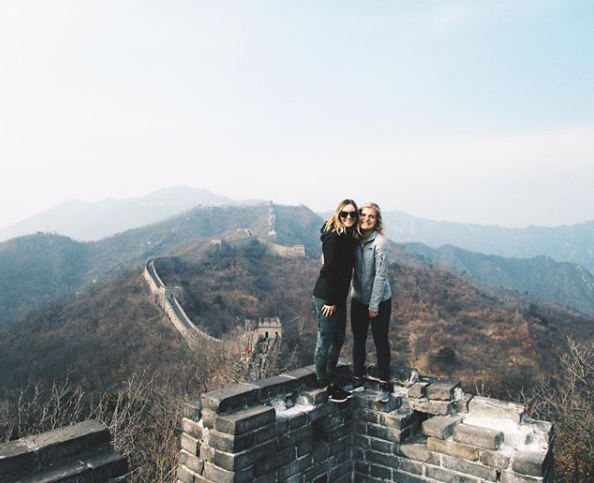 Ready to call China home for a semester?
ILP gives you the perfect opportunity to explore this amazing country while traveling and also making a difference. Volunteer in China! You won't regret it.
Click the button below to learn more about our exchange programs in China!