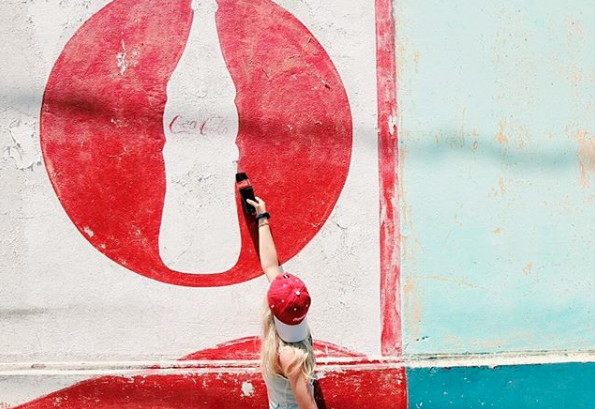 It seems weird to think that spending money now will help you save money later (especially if you're headed to go volunteer abroad) but you gotta trust us on this.
Pst - wanna know how to pay for a semester abroad without breaking the bank? Come volunteer with ILP!
We've got a program fee that includes your airfare, housing and your meals (and a few other things) plus discounts and lots of fundraising tips.
Before traveling abroad, if you find that you're in need of a little extra spending money you should try this trick - buy a water bottle. And not just any bottle. Get a water bottle that you love. Now, once you buy this water bottle, bring it with you everywhere and see your bank account get just a little bit bigger.
Well, What Waterbottle Should I Get?
That's really up to you but I would recommend one that keeps liquids hot and cold for a few hours to make sure your ice water or tea lasts all day long while on a vacation in Southern China or through a long lecture. I'm loving my Hydroflask - It's something I always travel with, they are easy to clean, it keeps my water cold all day (and all night), plus they come in a ton of colors.
There are tons of these insulated bottles out there made by Yeti, Patagonia, Cotopaxi (even Costco sells budget ones) and tons of other companies if you want to shop around for colors, brands and price.
We also have a list of our favorite water bottles to travel with right here.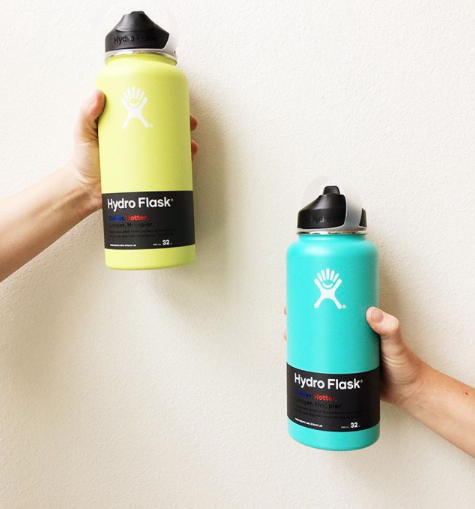 Seriously, Bring It Everywhere??
Yep. Everywhere. Bring it to class so you aren't tempted to buy a bottled water before the lecture starts. Bring it out to the movies so you pass on buying a soda. Bring it when you on the airplane so you stay super hydrated (yes, you can take an empty water bottle through airport security) and as long as you fill it up after at a drinking fountain, you won't need to buy overpriced drinks when you fly.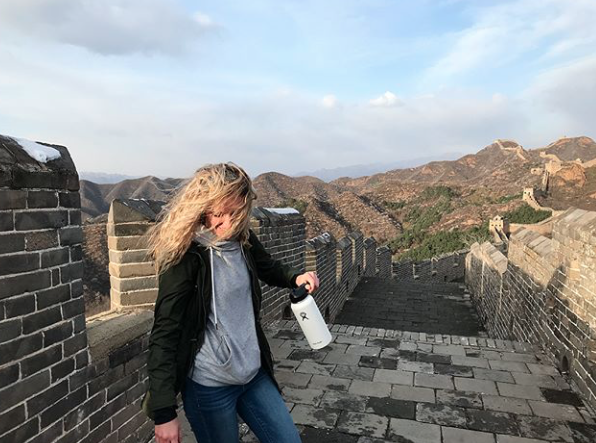 We Did The Math
Spending just a couple more dollars with lunch or while you're at the movies doesn't really seem like much but if you cut out sodas and other drinks when you go out, you can easily save some serious cash. Even just $5 a week on a Coke here, a Gatorade after the gym or a juice drink when you go out for breakfast adds up to be at least $20 a month and $240 a year .... just on drinks.
Drinking water instead of soda is just one of those everyday ways to save money. Yeah, it's a bit rough switching from Diet Coke to water but if you add that money saved into your travel fund you can spend that money on gelato in Rome or on adventures while hanging out in Mexico, which sounds like a sacrifice worth making.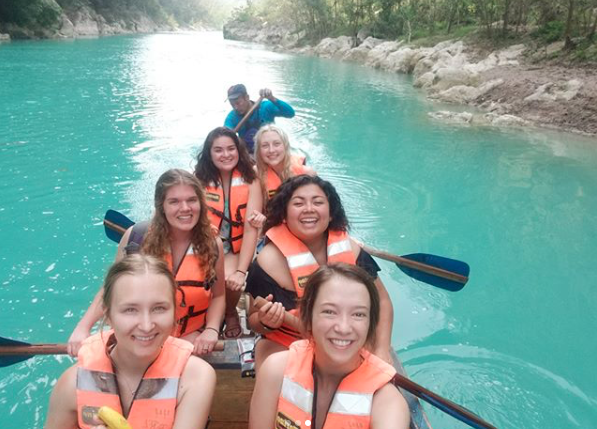 Speaking of trips to Italy or going to Mexico ... make that happen on a semester abroad! International Language Programs sends college-aged volunteers abroad to teach English or volunteer in an orphanage abroad in countries all over the world.
Oh and like we mentioned above, we are here to help. We've got tons of fundraising tips, plus we accept applications up to 1.5 years in advance, giving you plenty of time to use all your "soda money saved by your water bottle" to help pay for your semester.
If you're into saving money and seeing the world come talk with an ILP representative - we can make that happen....just start by clicking that blue button: