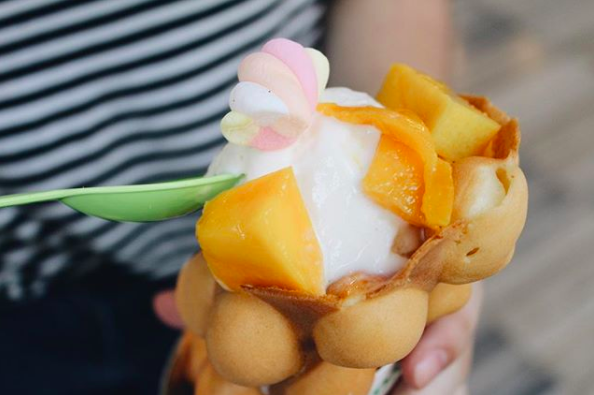 Do you love waffles? Do you love ice cream? Yes? Then I have the perfect treat you'll want to get every day while living in China for a semester! Bubble waffle ice cream cones.
---
Pst: These special ice cream cones are one of the many daily treats
you'll want get while volunteering in China
---


Bubble waffles are not like traditional waffles you'll find all over the States. They are exactly what they sound like. Waffles with big bubbles all over them.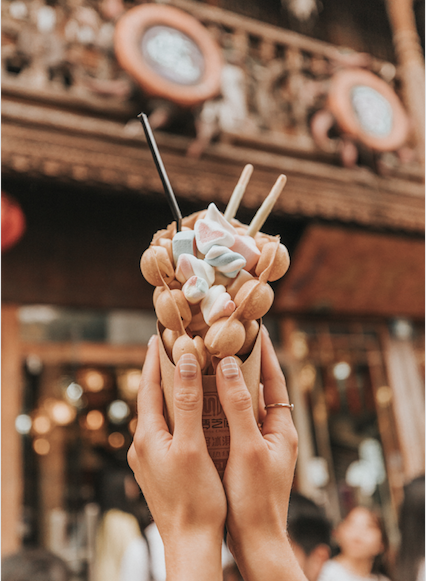 What Are They?
While the bubble waffle is becoming more popular even around the US, China takes it one step further. They take the bubble waffle and form it into a cone (like a normal waffle cone) and then they add ice cream and fresh fruit, sprinkles, chocolate, caramel ... pretty much any topping you can think of.
You can also chose your ice cream flavor. They have the traditional flavors like vanilla and chocolate, but you can also opt in for some flavors like fresh berry, mango, coconut or (if you find the right shop) honeysuckle.
If that's not enough, the also have options like Pocky sticks that can add a little more flare to your ice cream cone.
Where Are They?
You'll find it all over China, but especially keep your eyes peeled while you're in bigger cities like Shanghai and Beijing where you'll see shops selling them more often. You'll find them at Shanghai Disney and all along this famous street in Suzhou, China.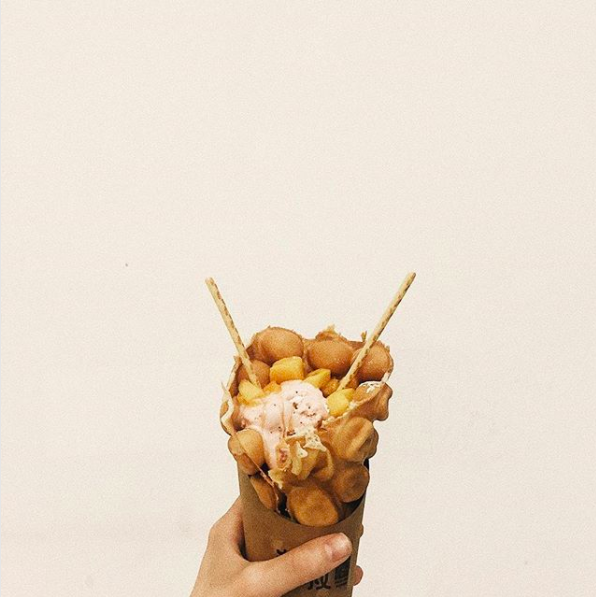 Come experience a semester abroad in China with us
Just like most of the treats you'll find in China, the bubble waffle ice cream cones are cheap! So, if you get addicted (like most ILP volunteers do), don't worry...it won't break the bank to get them every day!
Make sure you follow the ILP Instagram to see our current volunteer's adventures (and the other treats they are discovering)!
Do you want some more China tips? Check out the ILP blog and read all about the going to church in China, the Shanghai Wild Animal Park, and how you will get your own ILP group! You can also click below.