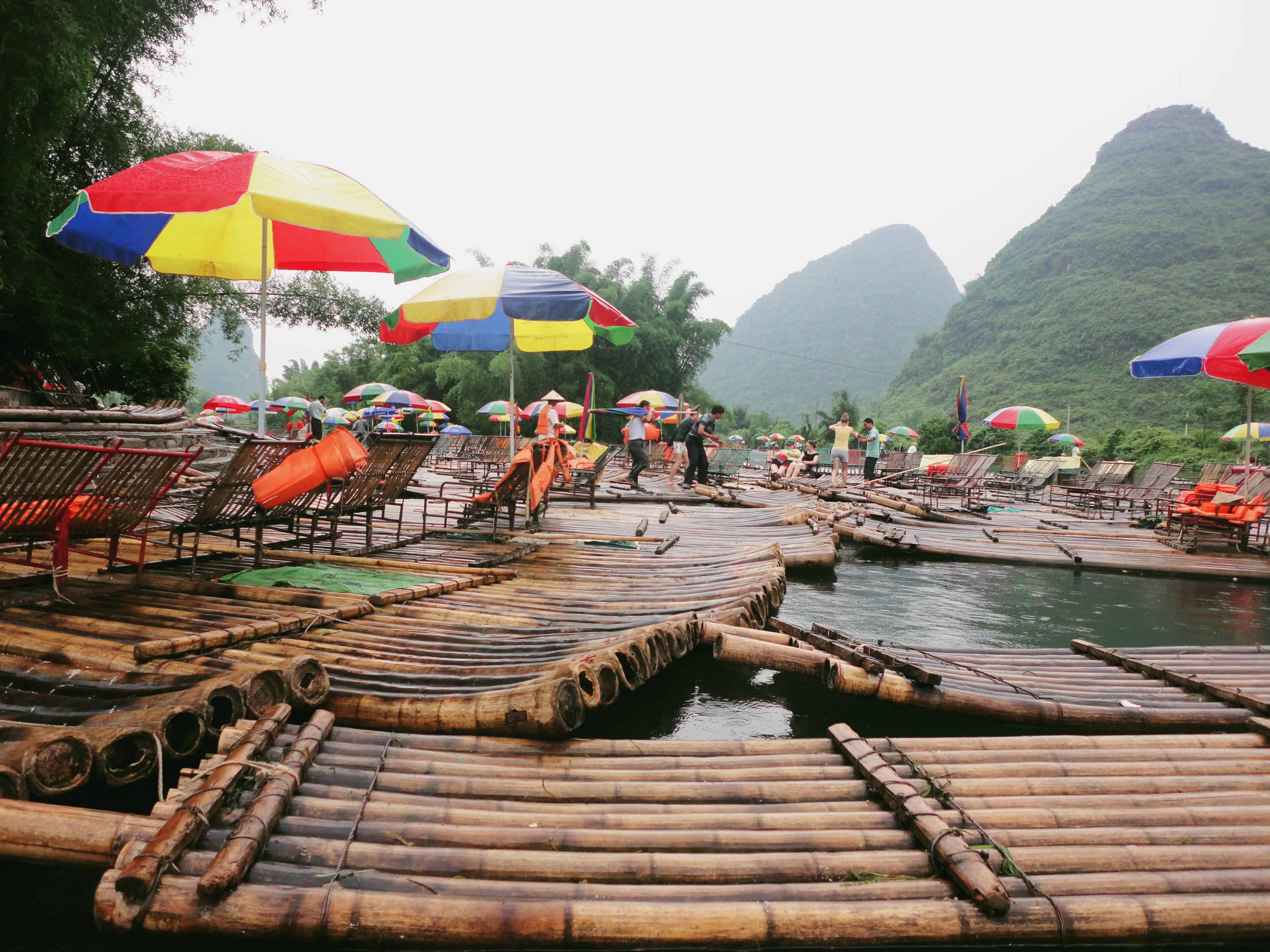 When you're dreaming about China destinations, you're probably thinking the Great Wall (because c'mon...the Great Wall!) or you're picturing Ethan Hunt jumping from rooftop to rooftop in beautiful Shanghai (Mission Impossible III anyone?).
Yes, those are famous must sees. But...if you're an experienced ILP volunteer in China, you've already gotten the insider tip about Yangshuo. With all of the incredible sites in China to choose from, Yangshuo is consistently THE favorite vacation spot among ILP volunteers.
If you've ever dreamed of a vacation in Southern China, come try out life as an ILP volunteer! Click here to get your questions answered.
Why is Yangshuo a must see?
We could write pages pages about this single question, but we've narrowed it down to the absolute highlights:
Dr. Suess Mountains
Outdoor adventures like mud caves & rafting
Beautiful, traditional Chinese landscape
Affordable
The Li River has tall rolling mountains nicknamed the "Dr. Seuss mountains" for their whimsical shape. If you see a picture of Yangshuo, its almost always going to be of someone floating down the Li River on a raft steered by a Chinese man standing and pushing them along with a bamboo stick. Dreamy? Yes. Incredibly beautiful you can't believe it's actually real? Also yes. Check out your 20 yuan before spending it on noodles and souvenirs and you might recognize the image on the back.
What is there to do?
The biggest problem you will run into is not having enough time to do everything you want. Seriously. Yangshuo is packed with adventure, activities, stuff to see and you're going to want to do it all!
Bamboo raft down the Li River
Explore caves
Bike through rice fields & small villages.
River drifting
Hike to Moon Hill
Traditional cooking class
Bridge jumping
Shopping for souvenirs

Here are the deets....
Where is it?
Yangshuo is a town located outside of Guilin in the Guangxi region of southeast China. If you're an ILP volunteer in Zhongshan, you're heading northwest, but most ILP groups will head south to get here. If you're one of the northern schools, we promise the trip is worth it.
How do I get there?
There is both an airport and railway station in Guilin, which is about 40 miles west of Yangshuo. Most volunteers take the train as you can get really affordable tickets. Once you arrive in Guilin, buses run regularly from the South Railway Station to Yangshuo. It'll take you a little over an hour to get there and as always, transportation is cheap.
You can also avoid Guilin altogether and go directly to Yangshuo via buses. If you're already located in south China, consider taking a sleeper bus and getting off in Yangshuo before it continues on to Guilin.
Where should I stay?
May we recommend a favorite hostel or two?
11 Youth Hostel. Located right in town, so it's really close to the shopping street, plus it's so cheap.
Yangshuo Sudder Street Guesthouse. If you're looking for a poolside view of Yangshuo, this is your hostel.)

There are lots and lots of good hostels in the area, so feel free to hunt arond and find a spot that works best — Hostel World

is a gr

eat place to find hostels where you can check location, rating, and price, all in one spot.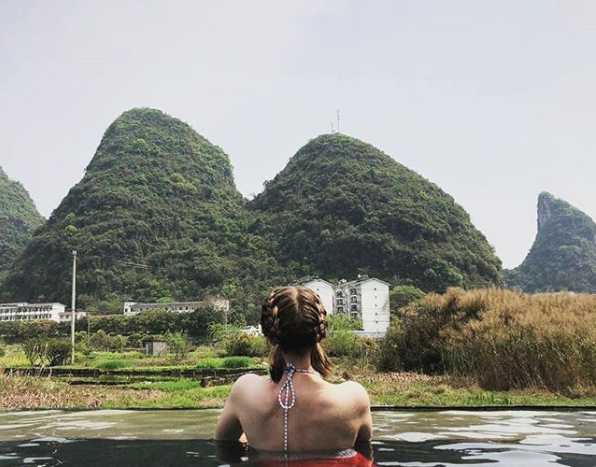 What is there to do?
If you've only got 2 days in Yangshuo, you can still hit the most popular activities (marked with a * below).
Talk to the owners of your hostel about what to do in town. Chances are they can direct you on where to go to join in on these fun activities.
*Raft down the Li River & explore the mud caves.
Rent a bike in town and bike the dirt, scenic road to the Li River. You can drop off your bike (which will be taken further down the river for you) and then take the bamboo rafting trip down the river with your own personal bamboo stick steering captain. Go over small rapids, jump in and swim, make friends with said captain, get soaked by floating beverage stand owners who are equipped with water guns, and just kick back and enjoy the incredible scenery. When you get out, find your bike (that was transported for you) and bike further down the dirt road to explore some caves. Get your hard hats on, walk deep into the cave, and end up at the mud pool! Hopefully you didn't bring your favorite swim suit because it's going to turn a nice shade of brown after you slide into the mud pool, swim around, throw mud at your friends who weren't brave enough to get in first, and give yourself Alfalfa hair. And to answer your follow up question - there are pools of clean, cave water to clean up and soak in afterwards. An afternoon well spent.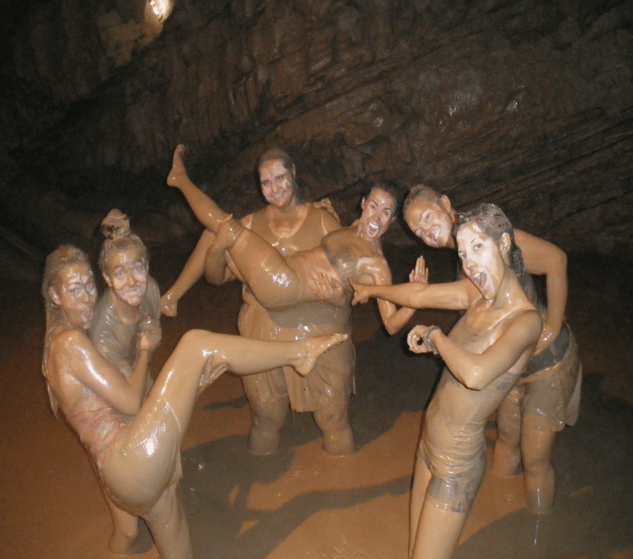 *Bike outside the city through rice fields and villages.
Splurge (and when you splurge in China, we're still talking really affordable) on
an English speaking guide
who will hook you up with a vespa type motor bike and take you out into the countryside, through rice fields, along the river, and through small, traditional villages. It's amazing.
Now, this is essentially white water rafting - but China style. Take a bus up the mountain and get dropped off at the top where you will be asked to suit up in helmet, life vest, knee pads, and elbow pads. Seems a little extreme for white water rafting right? Nope. I told you - this is China style. The only thing missing are the oars. Get in a raft with a partner and wait for your turn to SHOOT down the river, which can only be described as a narrow, man made torture slide. You're stomach is going to hurt from laughing so hard as you're bounced around the waves, hitting other rafters, with no ability to steer. You'll be glad you had those knee pads by the end of this. Make sure to smile instead of scream as you pass by the photographers. You know those games where you drop a marble at the top of a flat board and it bounces back and forth between pegs and you just don't know where it will land at the bottom? This is river drifting. (I highly recommend this - my stomach was sore the next day from laughing so hard.)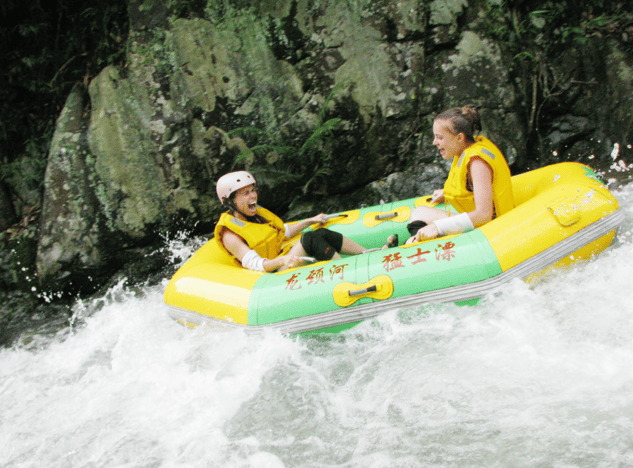 Explore on foot and get some beautiful landscape views of the area.

If you're not so much the thrill seeker, take a traditional cooking class in town and meet other travelers from around the world. Oh, and you'll always get to eat what you cook afterwards - bonus.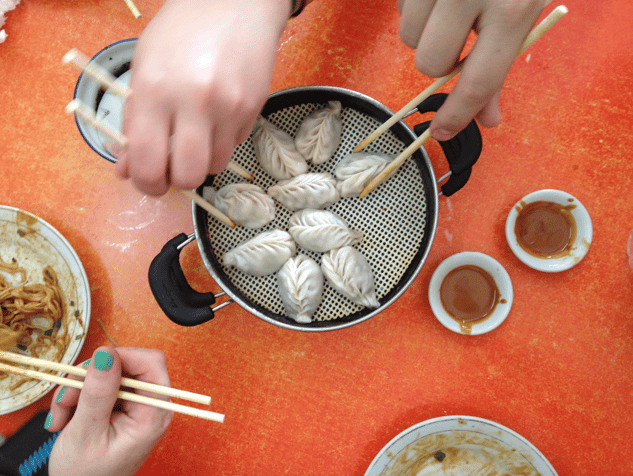 Hang out around the Li River, swim, sun bathe, wave hello as rafters pass by, sip on mango sorbets, and of course bridge jump...if you are brave enough. All the locals will think you are crazy, but it's such a thrill.

Here's a bit more info about bridge jumping in Yangshuo.


Walk around the town exploring and shopping for souvenirs. There's a shop that sells INCREDIBLE colorful hand woven blankets and shawls. Go at night too; All of West Street lights up with glow in the dark trinkets and food vendors.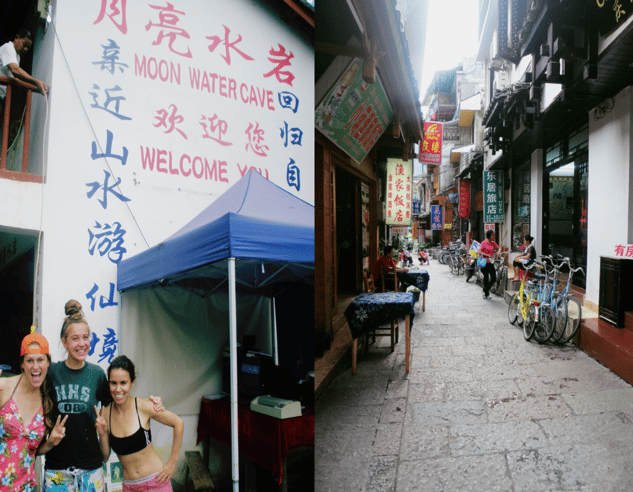 Should I spend time in Guilin too?
If you're stopping in Guilin anyways because of your travel plans, then maybe. Guilin is known for its cascading rice terraces that you can walk and bike through. There are incredible sights here as well. If you're going straight into Yangshuo by bus and only have a couple of days, you might consider opting out of making the trip into Guilin so that you have enough time to do everything you want to do in Yangshuo.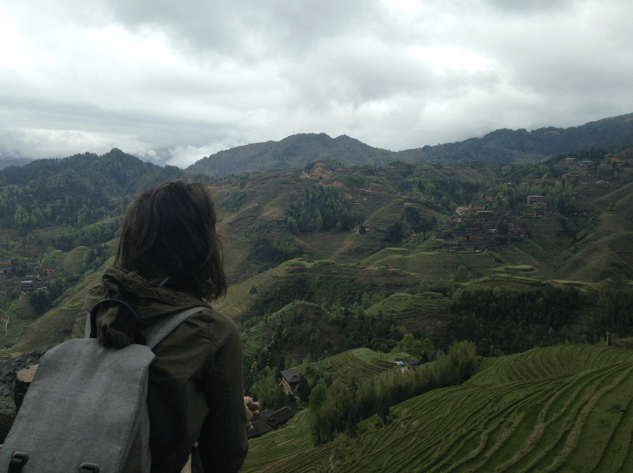 Have you been to Yangshuo? Do you have any tips for vacationing in Yangshuo or Guilin? Where did you stay? We are always looking for ways to make this vacation even more incredible...and if that was enough to convince you to come to China with ILP, discover what else this fabulous country has to offer: