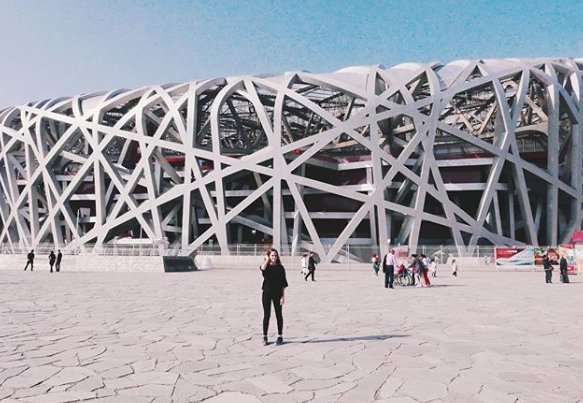 As if the city of Beijing, China didn't have enough cool things to do, the waterpark nestled right in the historic Olympic Park really is an experience like nothing else. If you'll be traveling or volunteering in China soon, check it out.

Plan on staying very very busy when you're headed to Beijing. Seriously, between all the famous sites in Beijing (like the Great Wall, the Pearl Market, Tiananmen Square, The Temple of Heaven … just to name a few) you are going to be hustling to get it all done.


---
Want to see more of China?
Get the highlights (and hidden gems) in our China Destination Guide
---

But if you're a fan of the Olympics at all, and happened to watch swimmer Michael Phelps win eight gold medals in a single Olympics (!!), the Beijing Olympic Park is the place for you.
What Is The Olympic Park?

What Can I Do There?

Do I Go At Night Or During The Day?

How Do I Get There? (And Another Tip)
What Is The Olympic Park?
This is the hub of where the 2008 Beijing Olympic Games took place — the iconic "Bird Nest" building stands as an impressive piece of history and architecture as does that whimsical "Water Cube" — (who wouldn't love a building that looks like huge bubble wrap?), and we're sorta loving the idea of taking tons and tons of pictures in front of these iconic buildings.
Since it's not used for the Olympics anymore, the country has turned it into a huge park with meandering paths that are neat to check out for yourself and make for stellar people watching.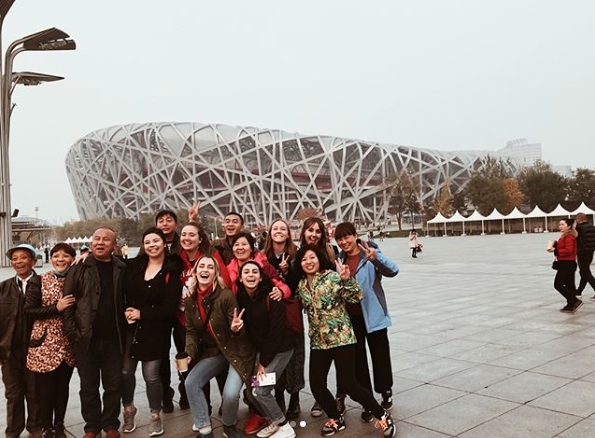 What Can I Do There?
Besides taking lots of pictures (be sure to follow @ilpadventure and use #ilpadventure for a possible repost!) you'll probably see groups of people just hanging out — especially on the weekends, you'll see people dancing, singing and strolling. In China, people are also fond of a game sorta like hacky-sack, so feel free to join in.
But if you're dying to cool off from the Beijing heat, come take a swim in the actual Water Cube! It's right next to the Bird Nest, and easy to find; look for a cube-shaped building.
A swim will cost you around $9 USD, but if you want to get a ticket for the huge water park housed inside, plan on paying around $30 — but honestly, can you beat the bragging rights of saying you spent an afternoon splashing in the famous cube? If you just want to go inside and not swim, you can also do that.
Hours for entering the cube for a tour
9:00AM -8:00PM, May to October
(closing at 6:00 PM during November to April)
Price: 30 CNY
Hours for swimming:
Jun. 15-Sep. 14: 9:00AM - 9:00 PM, June 15 - September 14
12:30PM -9:00PM from Monday to Friday; 9:00AM -9:00PM on weekends, September 15 - June 14.
Price: 60 CNY for two hours
Hours for the water park:

10:00AM - 6:00PM, April 30 - June 14
10:00AM -10:00PM, June 15 - August 31
10:00AM -6:00PM, September 1 - October 8
Price: 200 - 260CNY (more for visits in the summer months).
Do I Go At Night Or During The Day?
It's obviously up to you, but I'm partial to the nighttime view, just because all the buildings light up and it's quite breathtaking. There's also a huge tower that lights up, alternating with the colors of the Olympic Rings. But the daytime option gives you the chance to hang out in the water cube, and the grounds do make for a great picnic spot if you only have a space for a daytime visit in your itinerary. It's really up to you.
A night ticket into the water park is 200 CNY year round, so that's a better deal if you're visiting in the summer months.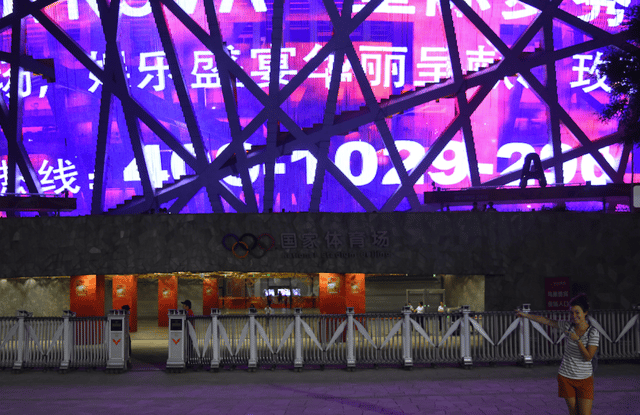 How Do I Get There? (And Another Tip)
The Beijing Metro
It makes getting around the city a total breeze. Get off at the Olympic Sports Center station (it's on Subway line 8) and exit through exit B1.
Use this guide to help you navigate the Beijing Metro.
You can also use the bus
Buses 81, 82, 510, 607 or Sightseeing Bus 3 get you there if you get off at the Beichen Xiqiao Bei Station.

Buses 81, 82, 86, 510, 607, or Special Line 13 or 15 also get you there, stopping at Guojia Tiyuguan (National Stadium) Station.
And a head's up — when I visited, there were only a couple shops open right in the park and we wish we would've brought snacks or eaten a full meal before coming to the Olympic Park. The small shops only sold add-water-noodles and ice cream. I wanted a full meal, but some Cuppa Noodles and corn flavored ice cream did in a pinch.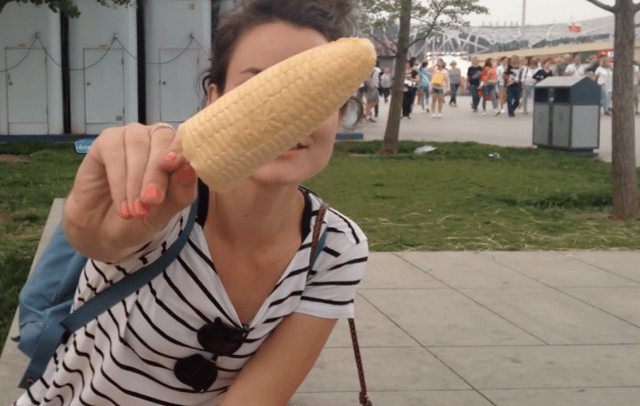 Learn about volunteering in China for a semester with an ILP group
If you need more China info in your life, just click right here and get the details about the ILP China program!