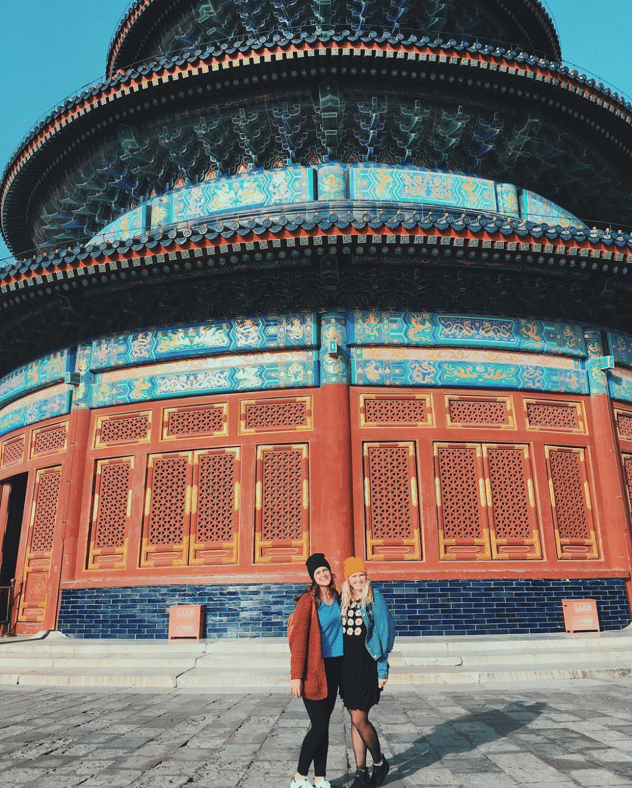 There's rumors circling the internet that China is going to shut down VPN use. Are you ready?
If you're traveling to China you've likely heard that you're going to need a VPN as a way to access sites that the Chinese government has blocked for their citizens (they're the big ones you use every single day like Google, Netflix, Facebook, Instagram, etc).
We've been hearing reports. Yeah, seriously. Imagine waking up on and realizing you can't check the emails in your Gmail account or maybe you're on vacation at the Great Wall and you can't even post about it on your Instagram story, which means it didn't even happen right? Even though thousands of foreigners in China have been utilizing this tool for years, it's being threatened. VPNs are great for foreign businesses, tourists, and volunteers.
Not an ILP volunteer yet? Click here to get started!
Bottom line: There's no official report out there (it's just rumors). China's Ministry of Industry and Information Technology actually came out early in 2017 with reports that a VPN ban would begin and we've seen attacks on some VPN providers and temporary issues since then. There's actually been 2 or 3 times already when there were speculations about a ban and we really didn't see any affect. Many VPNs might not work with the most recent report, but maybe they'll continue working fine.
We've got some tips to help you prepare for though.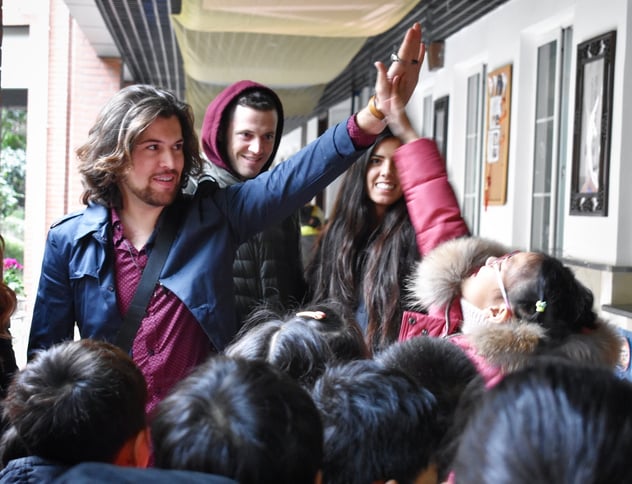 What To Do If Your VPN Doesn't Work
Have a data plan with an American provider like T-Mobile
Set up an email account with Yahoo or Hotmail
Use a service with great reviews like ExpressVPN
Sign up for a WeChat account
Use Apple Maps
Use an American data plan with your American phone
Planning to do this anyways? Yeah, most people do. The only reason we mention this is because some foreigners opt to buy a Chinese phone and get a Chinese SIM card after they arrive in country because it can be cheaper. Why not save a buck? The only trouble is that if VPNs do start having issues, those with a Chinese SIM card are likely going to notice it first. The phone can't tell whether you're a Chinese citizen who isn't allowed to access the sites or if you're a foreigner.
No promises, but we've seen many of our ILP volunteers use T-mobile international data plans on their phones in China and still be able to access all those blocked sites even without a VPN. Now to be clear, the rumors of a ban mean there's speculation whether a US data plan will continue to work around the firewall as well but volunteers have had success so far.
During my last couple of trips to China I came prepared with a VPN, but VPNs do slow down your connection so I switched my VPN off and was still able to jump on Instagram! So, if you're prepared with a T-mobile plan, you might just stay off of WiFi because that's the only time you need a VPN (as long as this feature is still working).
Need to get a T-mobile account?
No problem! ILP has got the hookup for our volunteers; You can actually sign up for a temporary plan so that you can have unlimited data (plus more) during your semester abroad. We'll get you a SIM card that you can slip into your phone before you go.
Already in China but didn't get T-mobile before you went?
Become really good friends with the volunteers in your ILP group that did. Some volunteers have had luck in the past with using their phone as a hot spot so that others can jump on.
Just know that the connection in China can be slower than you're used to in the States, so if you're trying to have several people use the same hot spot on top of that it could be even worse. Just take turns, be respectful of how much time you're hogging, and I'm sure your friends that have T-mobile will accept bribes.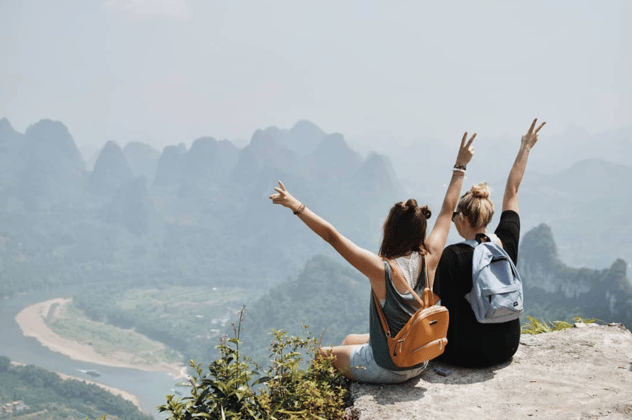 Set Up An Email Account With Someone Other Than Gmail
The great firewall of China doesn't like Google, so that means Gmail isn't going to be a great idea for your trip there. We actually recommend that our volunteers set up a backup email account with companies like Yahoo or Hotmail because even with a working VPN, sometimes your Gmail won't work when you're emailing Chinese companies to do things like book your hostel for your vacation in Yangshuo.
Don't forget to send your family and friends (and your ILP rep!) your new email account so they know how to reach you.
Use a VPN service with great reviews
There are many, many VPN companies out there. Some are free and some have a small, monthly fee. I always opt to pay the monthly fee if I'm getting a reputable service because you need to set up your VPN before you get to China and I've never liked the idea of getting abroad and realizing my free VPN isn't working great (or at all) and it's too late to change.
Here's a good list of VPNs to use in China you can check out. You can still try your luck - like we mentioned who knows if they'll keep working but chances are probably better with a more established company.
We reached out to the people at ExpressVPN (a VPN we have had used in the past) and they think it's not really going to happen and assured me that their engineers are always working to improve the VPN. Although I'm sure it's in their best interest to tell me there's no potential issues, their confidence still made me feel a little better.
Sign up for a WeChat account
WeChat is wildly popular in China and most of our ILP volunteers use it regardless of this VPN issue. We're gonna go ahead and say this one isn't going anywhere because everyone in China uses it for things like messaging (rather than texting like we do), paying for things, etc - it's sort of an all in one for them. If you're going to China you'll want to get this app anyways because you can keep in touch with local Chinese friends that you meet. You know how in the U.S. you'll friend someone on Facebook? They can't do that in China because Facebook is blocked for citizens, so WeChat is their go-to.
If VPNs do ever stop working, this may be a great way to keep in contact with your friends and family back home if you don't have a data plan. Just have them sign up for an account as well (it's free!) and you can let them know how you're doing while you're connected to WiFi.
You can get it on either Apple or Google Play.
Use Apple Maps or GPS
We mentioned before that the firewall doesn't allow Google, so that means no Google maps. Huge bummer for travelers who have data plans that rely on this to get around new cities.
Apple Maps aren't blocked yet though, so if you're an iPhone user you're in luck. It's likely already on your phone and here's some quick instructions if you're not familiar with it.
GPS also usually works when your Google maps won't load (this is actually a good tip if you're just having slow data issues or don't have data at all). Look up the address of where you're going to be going on the WiFi before you leave (do it on Bing if you can't access Google), drop a pin, and then just keep the map open on your phone while you work your way there.
GPS will track where you are so just keep looking at the map to make sure you're still headed in that general direction, just make sure to not close out of the GPS if you don't have data. You might look like an obvious tourist as you walk down the street staring at the map on your phone ... but hey, give it a try and see if it gets you by in a pinch.
---
So here's the thing ... we don't really know what's going to happen at the end of this month. No one knows the future of VPNs in China. We do know that there's going to be A LOT of people who have some serious issues with not being able to use a VPN. There's also a lot of VPN providers who are continually fighting to keep it alive.
Use our tips to be prepared and we'll all cross our fingers that you can continue scouring Pinterest when planning fun lessons for your ILP classes (don't worry - we got your back with some ideas if that resource option goes away with the VPN ban).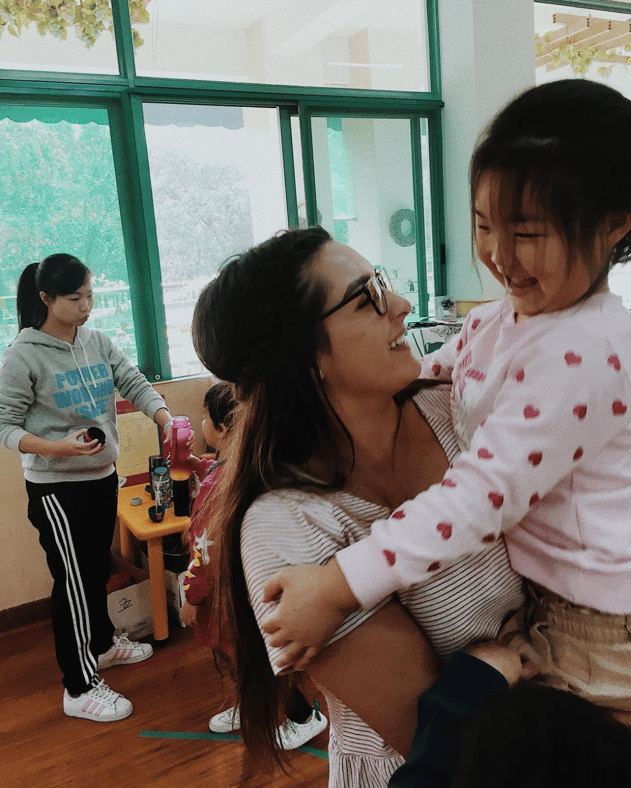 Hopefully this ban doesn't scare you away from going to China. You'd be SERIOUSLY missing out on one of the biggest adventures of your life if you don't volunteer in China. Just click on that button below or follow #ilpchina and you'll see what I mean.