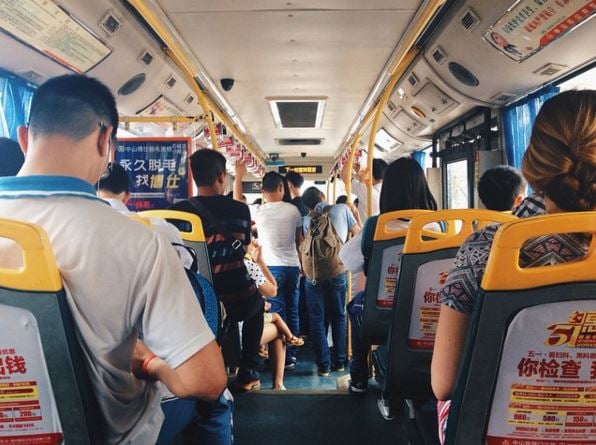 If you want to see the real China (not the touristy one), you should give this scavenger hunt a try.
Volunteering in China for a semester means you're there long enough to feel like a local. You can tell all your friends back home that you're practically Chinese by the time you get back. Congratulations, you're not just a tourist. You're legit.
We have info about volunteering in China that you might be interested in.
Of course you'll go see things like the Great Wall and the Giant Pandas in China, but you can't miss out on the every day things as well — after all, China wouldn't be China without chicken feet, street chess and fish ponds.
Most of our volunteers are surprised to find out just how much free time they actually have while volunteering abroad with ILP. You will only be teaching about 3-4 hours a day during the week and always have weekends off…not to mention vacation time. So, what do you do with all of your free time! This scavenger hunt, of course!
See if you can find all these things during your time in China - double points for the things you see more than once in a day:
Signs with "English"
These signs will never get old, but the scary part is you will start thinking stuff like this looks normal after a couple of months.



4 People on 1 Scooter
Double points if there is also a dog on the scooter.
*Almost* American Brands
Just do it?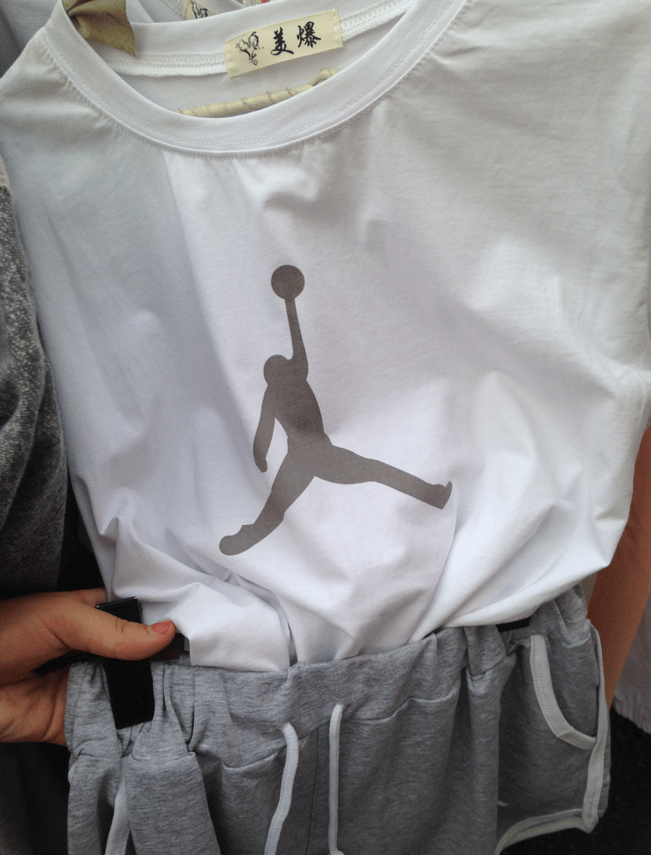 Chicken Feet
Nothing says China like munching on some chicken feet while you do some shopping. Chicken feet is a real treat for locals, so you better believe you'll come across some at some point during your semester abroad. Are you brave enough to try it? If you're not a fan of chicken feet, maybe you'll fall in love with Stinky Tofu or another favorite Chinese snack.
Red Doors with Gold Knobs
These are so cool and surprisingly more common than you think. Hint: You'll find these usually at Buddhist Temples. It's lucky to rub the gold knob.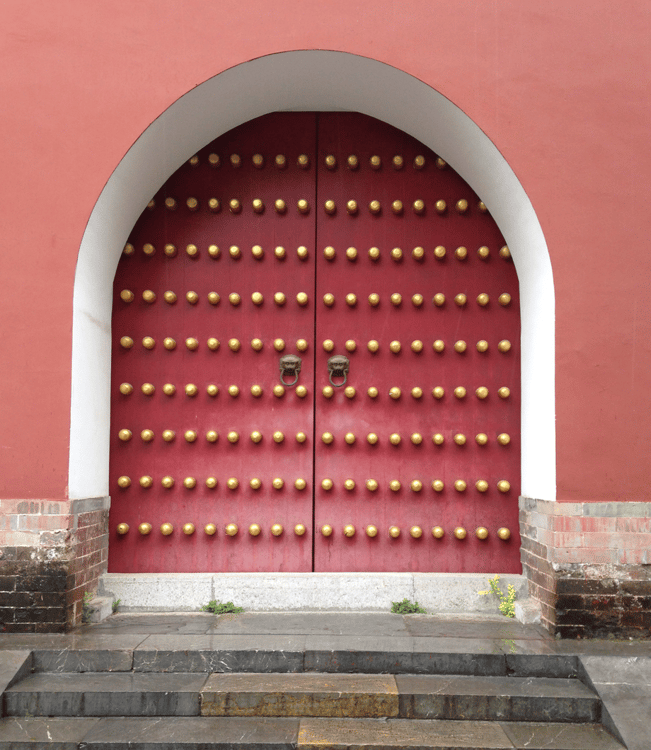 Professional Squats
Culturally, the ground is considered to be very dirty, so Chinese people never sit on it. They sit in a squat position so that they're almost touching the ground...but they're not. I never got good enough to squat down for longer than a few minutes, but you'd fit right in if you can hold it for longer. I'm serious when I say this is professional level, and not something I thought I'd see in China.
Chinese Chess
Rain or shine, you can always playing people playing a game of Chinese Chess.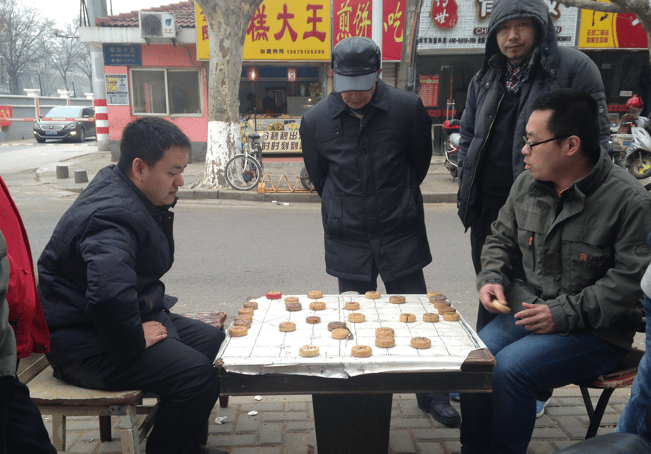 Random Carnivals
You'll be enjoying a day out at the park and suddenly stumble on a random carnival. It's pretty awesome.
Bamboo
Want to see an ocean of Bamboos? Look no further than Yixing.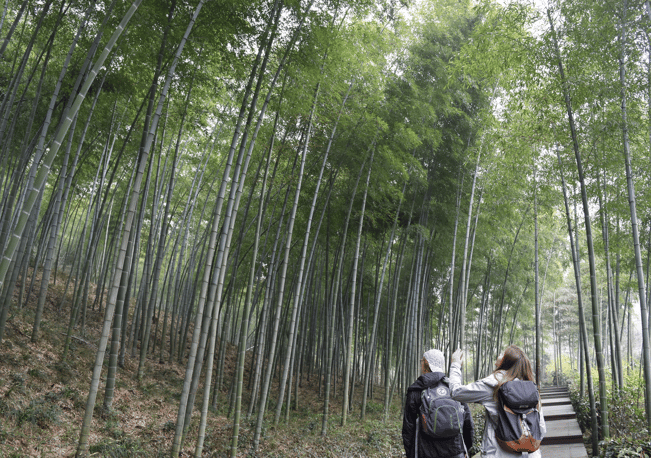 Matching Couples
You and your date will never look as good as someone wearing matching floral workout suits. It's super common for couples or groups of people to wear matching outfits — it's one of our favorite Chinese fashion trends.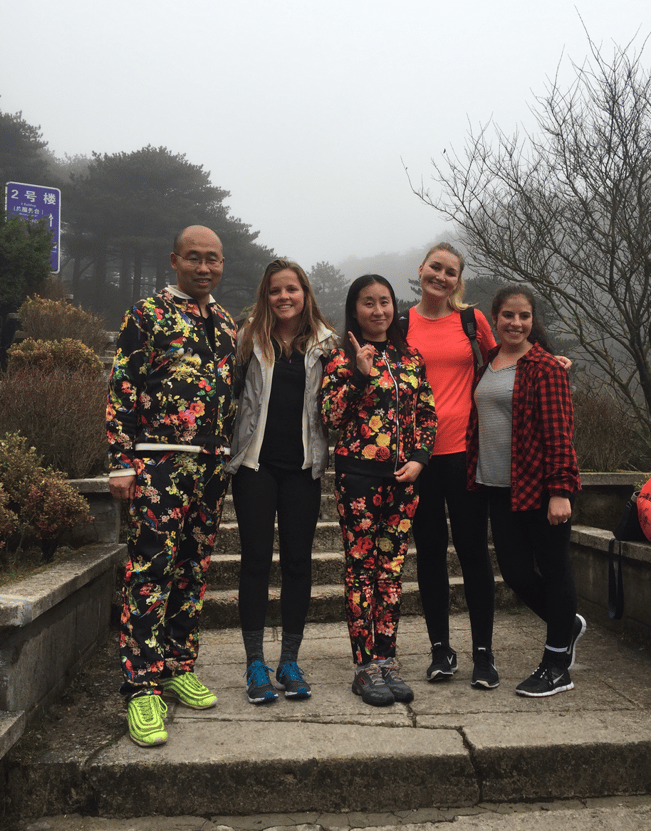 Kite Flying
You'll see everything from little kites with Disney Princesses (Shanghai Disney, anyone?) or huge dragons or squid kites that take some serious dedication to fly.
Koi Fish Ponds
If you find a pretty garden, you will find a fish pond. I can almost promise that during your semester abroad, you will see dozens of fish ponds. Buy a little fish food while you're there and have fun feeding them.
Food On Sticks
The fruit is a pretty safe bet, but you can also get fried crabs, scorpions, potatoes and other goodies on a stick. It's all about your bravery level when it comes to trying new street treats.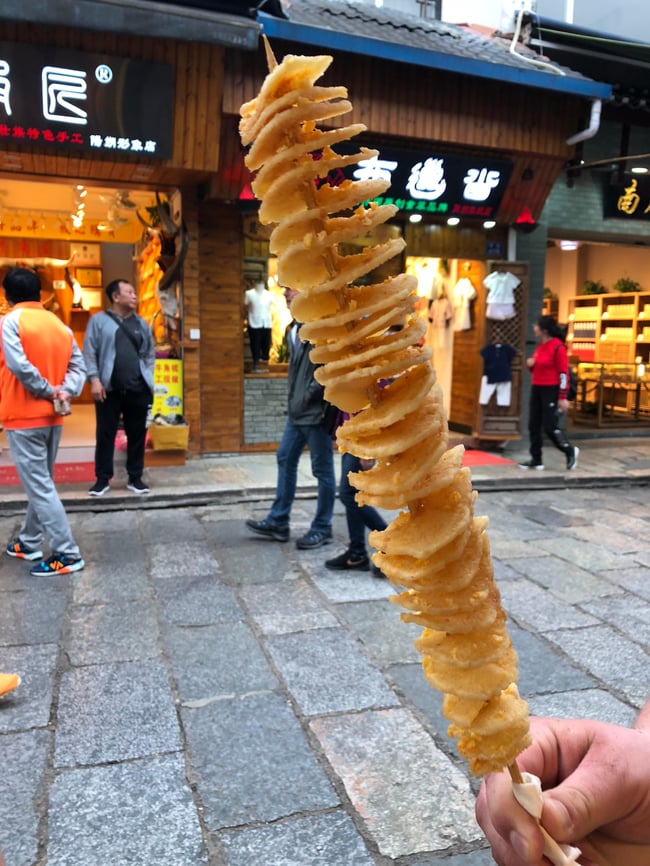 Someone Wearing Something To Do With Cats
My personal favorite is when you'd see a beautifully dressed woman with cat ear clips in her hair. Go China.
Dragon Statues
You can see some pretty amazing ones in Beijing but this was outside of a Starbucks. Who would've guessed?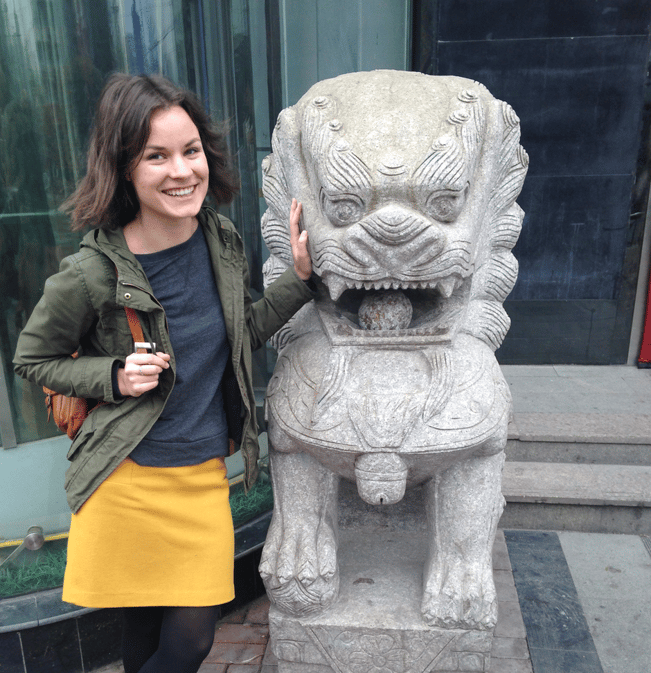 Squatting Toilets
Ah, China. If you haven't heard yet, this is what a toilet looks like in China. They do have western toilets like you're used to here and there, but you'll often find these. Want to travel in Asia but are wondering how this actually works? We've got you covered- read all about how to master the squat right here.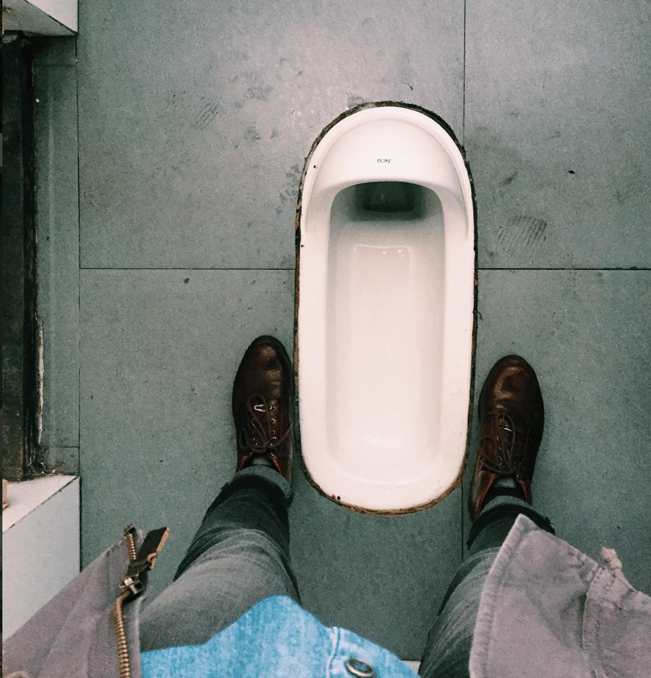 Incense and Buddhas
And pagodas. They are everywhere. While living in China you can even have the chance to see the world's largest Buddha in Leshan! If you don't make it that far west, you can also check out the huge bronze Buddha in Wuxi.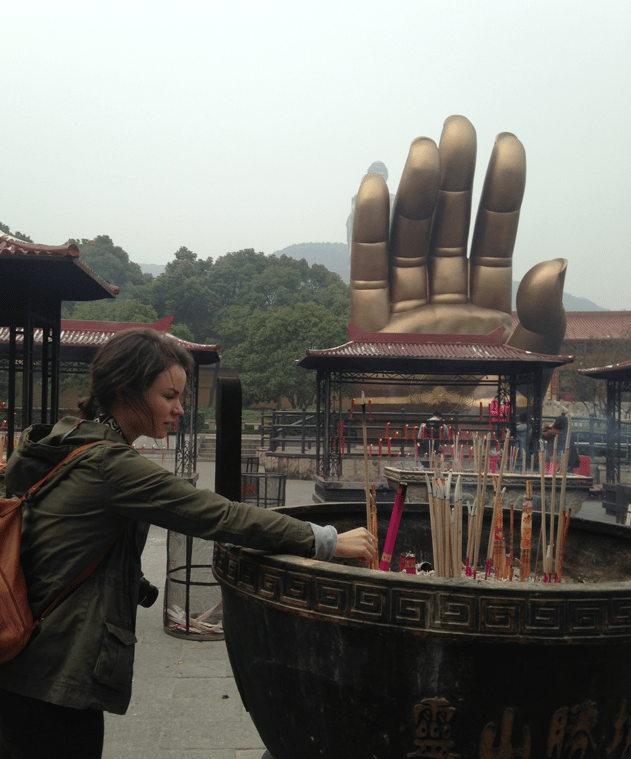 Ladies' Dance Groups
I usually saw these groups in the evenings, but you can't miss 'em. A large group of mostly women will be doing a coordinated dance routine right in the middle of the city or the park. The music is always really fabulous too. Sometimes it's zumba and sometimes it's just dancing. They really live it up in China. Join in!
Night Market Foods
Double points if you have someone in your group pick out a random food for you to try….you might even stumble on your new favorite snack. Scorpions, anyone?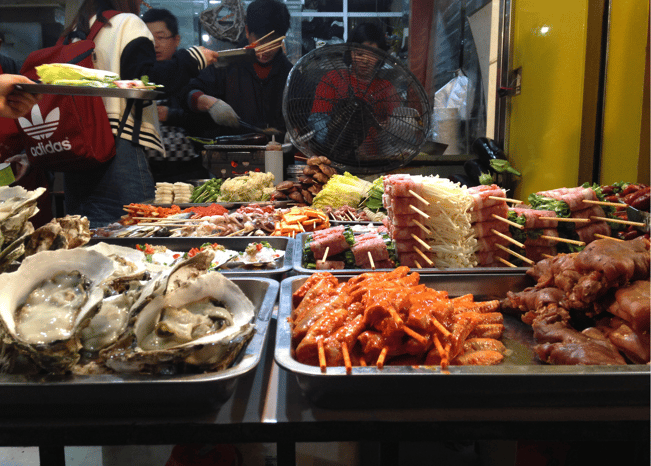 ...And ADORABLE kids!
But of course, you know where to find a whole classroom full, right?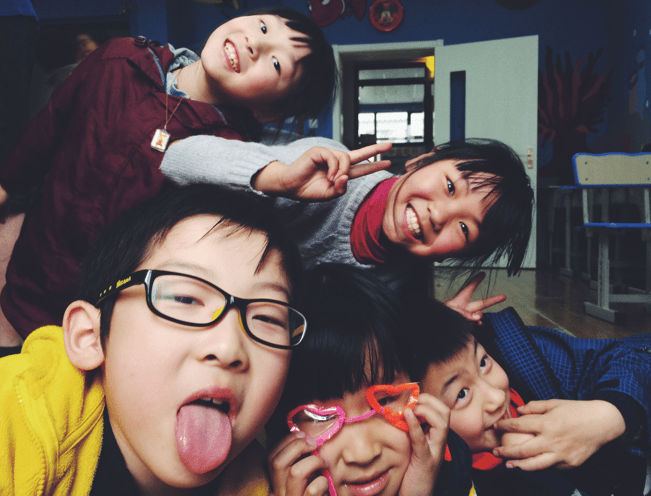 Want to know more about teaching English in China? Volunteer with ILP and see how quickly you fall in love with Asia! Each semester, International Language Programs sends college-aged volunteers abroad to a couple countries in Asia, including China (and a few others around the world).
Get more info about our exchange program and volunteering in China here: