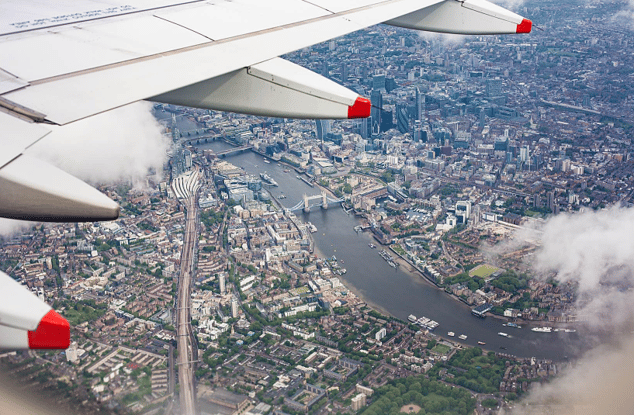 Your bags are packed and you're ready to go? All you have to do now is head to the airport and you're good! But.... what if you're afraid of flying (or have never done it so you don't know what to expect!) and have a 10+ hour flight ahead of you? Don't worry! Try these tips to help you fly in peace, and maybe even enjoy it!
Not sure which of International Language Program's (ILP) 10 countries you want to volunteer in? Click here to speak to a Rep in the office. They can give you the details about each country and what makes them unique.
Try these tips out and come up with things that work for you personally. Who knows, maybe one day you'll love flying!
Take Dramamine
Listen To Or Watch Something
Use Breathing Techniques
Talk To The Person Next To You
Eat Food
Take Dramamine
Dramamine saves my life on flights! Dramamine is a pill you can find at most stores and specifically helps with motion sickness. It also makes you a bit drowsy which can help you relax and fall asleep easier. So, you won't get sick and you'll be a bit more relaxed! Make sure you pack it in your personal items for the flight so you have quick access to it.
There are plenty of natural aids for relaxing that are very similar if that's more up your alley. Just do a Google search!
Listen To Music Or Watch A Movie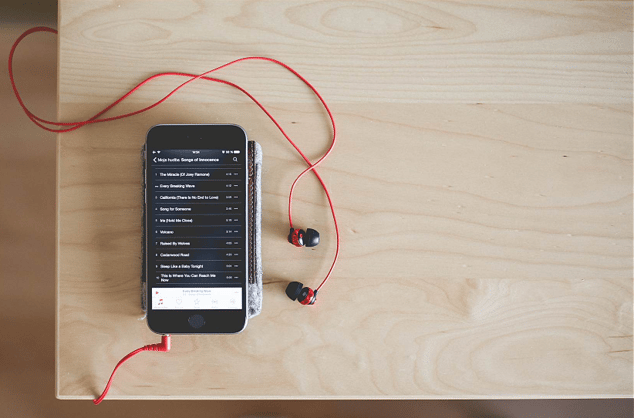 Listen to relaxing and calming music that you can focus on. It will help calm your nerves and keep your mind on something else. Movies also help keeping your mind on something else. Luckily on most International flights you have quite a few options. Watch a movie you've never seen before so it is new and exciting and you can focus on it.
Many flights that are longer than 6 hours offer headphones for you to use, but we always bring our own just in case they're not offered. You'll also want to make sure that your phone or devices are all charged up before you get on the plane. Some planes have outlets at your seat when your can plug into a USB, but not all.
Use Breathing Techniques
I felt a little silly the first time I tried using breathing techniques, but hey, it really helps on flights! There are tons of different ways you can try. My favorite is pretty simple; Inhale for 4 seconds, exhale for 4 seconds, repeat as needed.
Click here to learn more techniques that can help!
Talk To The Person Next To You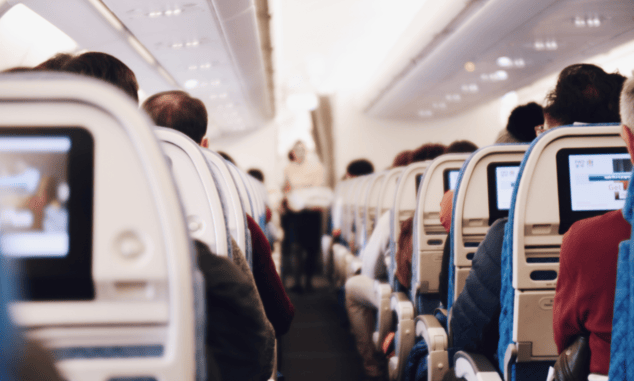 Flights have some of the most interesting people! Everyone is headed somewhere unique and has an awesome story. Use this time to get to know someone new and also keep your mind on something besides the flight. Good conversations can also help the time fly by.
Eat!
Honestly eating will help so much. When we get nervous we usually don't eat which can make you super nauseous, hungry and just feeling gross. Eat some food to help you feel good and have a more enjoyable flight.
You can actually bring your own snacks with you through security and onto the plane (not drinks/liquids though). There's also plenty of shops near your gate where you can purchase snacks. Unless you're on a budget airline, just about every flight will offer a light snack for free once you're in the air and long flights will provide you with a meal as well.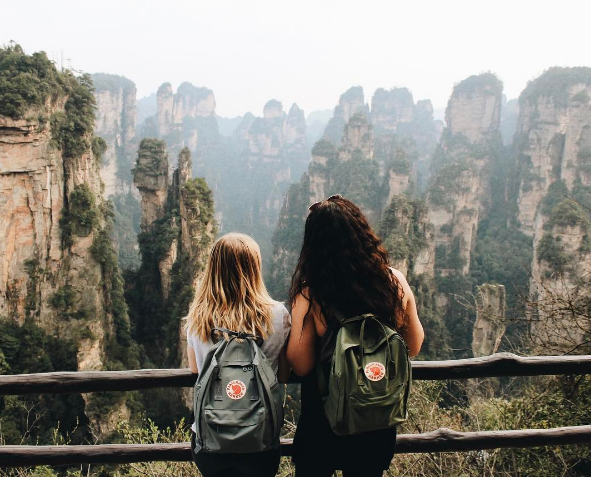 That could be you overlooking the beauty of China! Or you could be swimming in the clear water of The Dominican Republic, Riding elephants in Thailand or Eating Borscht in Russia. All while you get to teach the CUTEST kids ever. Click the button below to learn more about the ILP experience.