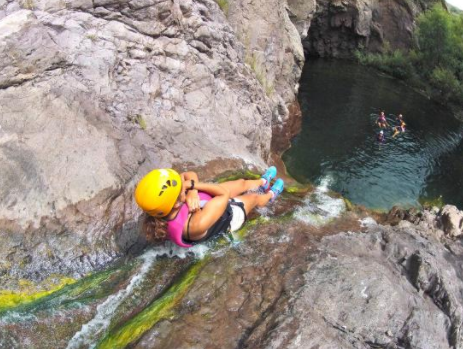 Ready for an exciting adventure? Paso De Vaquero will bring you just that! This place is a must visit while volunteering in Mexico and something that is easily a once-in-a-lifetime experience.
Mexico is one of our favorite countries and it's not just because the tacos are to die for. While volunteering in Mexico you will have some of the most beautiful scenery around and you will get to do some of the coolest things in those beautiful places - and the best part is that you don't have to travel across the country to find it. There's more than enough outside your backdoor to keep your weekends in Mexico full of adventure.
Ready for your own ILP adventure in Mexico? Click here to start your application! Volunteering for a semester abroad is closer than you think!
Paso De Vaquero is full of waterfalls, swimming holes and repelling walls. Taking a tour through this awesome place will definitely give you an adrenaline rush and get your heart racing. Here's everything you should know about Paso De Vaquero!
What Can I do In Paso De Vaquero?
Your visit will let you see some pretty incredible things. Before you start the tour, your guide will show you all of your safety gear and how everything works. Then you will start your trip! You will climb through rocky cliffs, slide down natural "water slides", cliff jump into refreshing water (from pretty high heights!), and repel down a waterfall. Pretty exhilarating, right? No worries if you haven't done any of this before! Your guide will be there to help you out and make sure you are comfortable.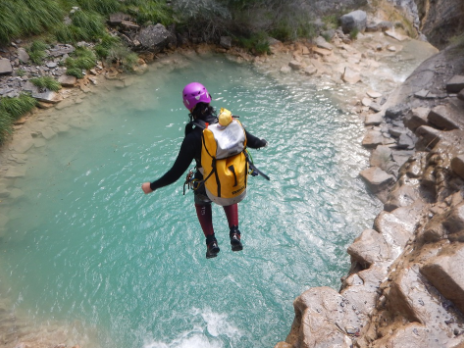 How Do I Get To Paso De Vaquero?
Lucky ILP volunteers, you and your ILP group can easily do this on a weekend trip! It only takes a few hours to get there from where our volunteers live making it totally accessible. Paso De Vaquero is located in the state of Guanajuato (which is home to many other favorite weekend destinations) and is only about an hour away from the major city Queretaro. So, get on a bus and you'll be there in no time!
How Do I Book A Tour?
You will definitely need to book this with a tour company so you have all the gear and information needed to repel and climb. Here are a couple and you can find more online to compare prices and what all is offered.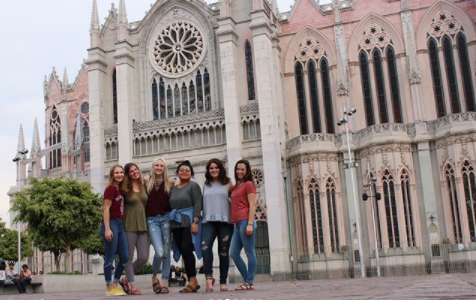 Volunteering with International Language Programs(ILP) for a semester abroad in Mexico will change your life! You will fall in love with the cute kids you teach and traveling through the country will open your eyes to a beautiful culture.
Click the button below to learn more about serving abroad in Mexico!