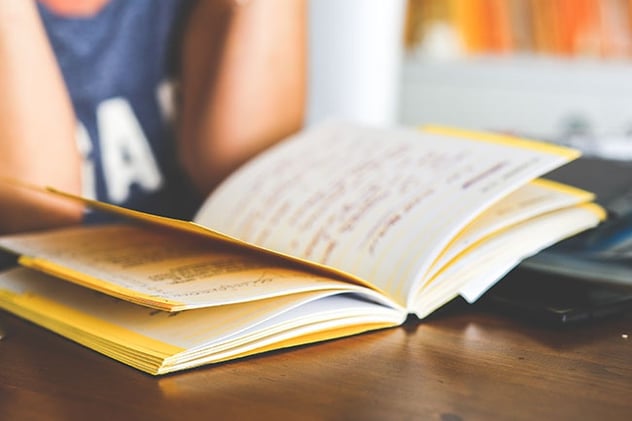 While you're in school, studying is going to be on your weekly schedule right? Use these tips to study better and hopefully see better results on your grades.
Sick of studying and need a break? Start making plans for next semester by signing up for a semester abroad! Taking a break from school will help you focus and get further ahead in school.
Go here to apply for a semester abroad with International Language Programs!
Well before you go traveling the world, you've got to focus on your finals now. Here's 8 tips to get you going:
Start with a clean desk
Take a 10 minute break every hour
Keep a water bottle by your side
Recreate your notes after class
Color coordinate your notes
Think happy thoughts
Make correlations
Test yourself
Start with a clean desk
This is easier if you're studying at the library, but if you have a desk at home that you're sitting at, make sure it's clear of any unneccesary junk or clutter. There's something to be said about how a clean space makes us feel. Trust me, you'll feel more motivated.
Take a 10 minute break every hour
It's pretty easy to get sucked into a cram session at the library and suddenly realize hours have gone by, especially around finals time. Before your eyes start glazing over, make sure you take a break. Stand up straight, walk around, get a snack. Your body and your mind need these breaks to function at a higher level.
Try setting an alarm so that you remember to do it!
Keep a water bottle by your side
Stay plenty hydrated and sip on water throughout your study sesh. Healthy snacks will help as well.
Recreate/rephrase your notes after class
Rather than just re-reading your notes, find a way to do them again. If you originally wrote them by hand, try typing them up. Or, read a paragraph of your notes and come up with 2-3 questions that your notes could answer. Try phrasing your notes in a different way but explaining the same thing. This helps you to comprehend the information rather than memorizing it, which will help you retain it longer. Just find a way to reprocess your notes in a way other than simply reading them.
You'll also want to do this as soon as you can after the class so that in case you wrote down notes that aren't as clear, it will be more fresh in your mind.
Color coordinate your notes
This will probably look different depending on how you like to study and also what you need study, but try using different color pens or highlighters. You might choose one color for the information that is most important. Maybe you'd color it by topic. Or maybe you'd color it by information that is harder for you to understand, so that you know where to focus more of your attention. This all helps for later when you need to quickly scan your notes before a test.
Think happy thoughts
Are you awful at math and you hate studying it? Are you completely disinterested in science but you have a huge mid-term in it? Maybe you failed the first test and you're really struggling while you prep for the second. If you're thinking you're going to do bad on the test anyways, studying is going to be a drag. Our thoughts are so influential! Push your doubts aside; don't believe them. Tell yourself positive affirmations. You don't have to lie and say something cheesy like, "I loooove Science." Eyeroll. No, you know what I'm saying right? Be positive by reminding yourself of the truth, "I work hard and am determined."
Make correlations
Try to find ways to connect what you're learning to something you already know. If you're taking anatomy and trying to memorize the parts of the body, take a hard word and put meaning to it. You know that thing where everyone remembers where north, east, south, and west are by saying "Never eat soggy worms"? Things like that. It works. Our 3rd grade teachers knew what's up.
Test yourself
Create your own test questions after a class and then when you're studying later, take the test. This is doubly good because coming up with the test questions is another way to help you remember the info and then testing yourself is also another way of remembering the information.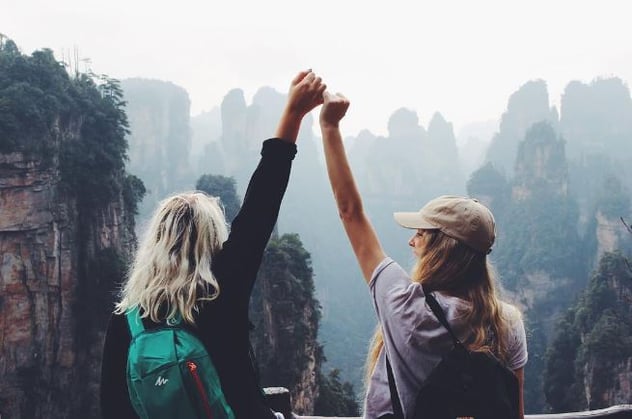 After you ace your finals with those study tips, you're gonna need a semester off! Take a break and go see the world with your friends by volunteering abroad. Check out ILP for your semester abroad and you could find yourself volunteering all over the world on your summer break from school. Many volunteers take a semester off or take online classes during their trip.
Want to find out the best way for you to work a semester abroad into your school schedule? It's different for everyone, so let's chat about it and find the best option for you. Schedule a call to talk to one of our ILP representatives! They've done a semester abroad already, so they can give you the tips you need.
Or...we might already have some info for your school! Here's some semester abroad info for a BYU semester abroad. And here's some info for a BYU-Idaho semester abroad.