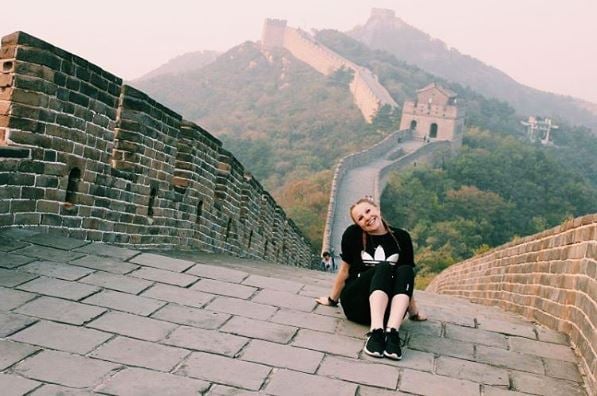 These ideas come in handy for anyone ready for a vacation (or a semester abroad) in China.
If you're heading to China with International Language Programs (ILP) or just for fun, you probably already know that you can buy tons of things for super cheap. We are big, big fans of everything there is to do in this country (including all of the shopping and rad vacations you can take) but we also love all the things that don't cost a cent.
If you're into free things to do, we're pretty sure you'll love tips on getting cheap passport photos and flights — we put together this guide all about Traveling On A Budget to help you out.
Once you make it to China, you'll want to make the most of everything you can do, right? Even if you want to travel on a budget, you can still get the full China experience. These things are totally free:
Feel like a celebrity
Enjoy the natural beauty
Join in on street zumba
Walk around Tiananmen Square
Explore walking/pedestrian streets
Hold a chinese baby
Admire beautiful arcitecture
Take in the Shanghai skyline
Feel like a celebrity
When living and traveling in China, you'll feel like a celebrity. No matter where you go, people will want to take pictures of you and with you (seriously, we have a whole blog post about all the paparazzi you'll encounter). It's such a strange experience (unless you actually already are a celebrity, then maybe it wouldn't be so weird), but I love how open and friendly Chinese people are.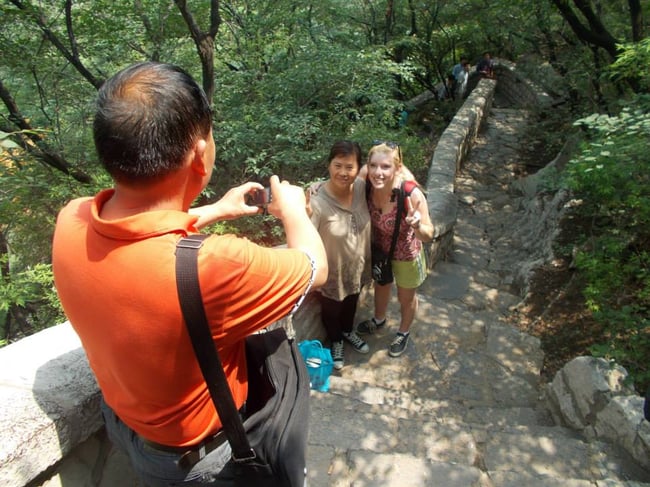 Enjoy the natural beauty
China is full of natural beauty and the best part is you don't have to spend any money to enjoy it! Just walk outside and head to the nearby park. If you live in Weihai, the ocean is nearby! Walking around the city you live in, you'll likely find street markets, fruit stands, elderly locals sitting around playing chess, parks...just so many things. Even walking through an old, rundown neighborhood street can be incredibly charming.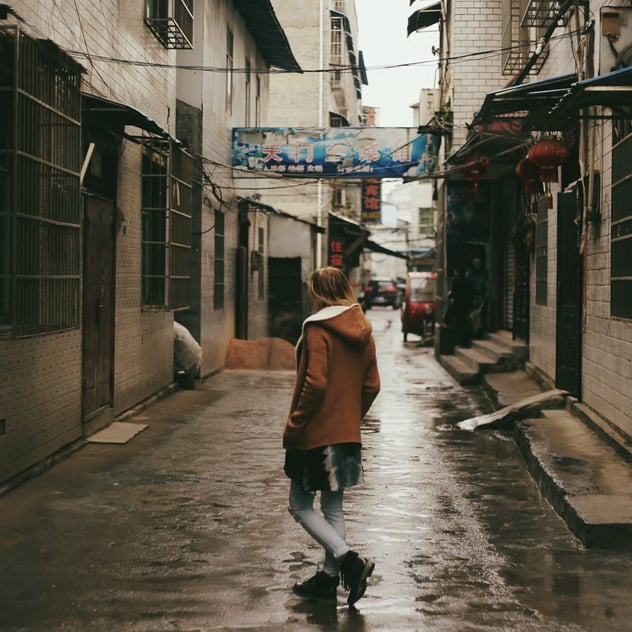 While you're at it, a vacation in Yangshuo, China or the national parks found in Zhangjiajie will give you the chance to see some unbelievably beautiful mountains. It will cost some to get there, but walking around Yangshuo is 100% free.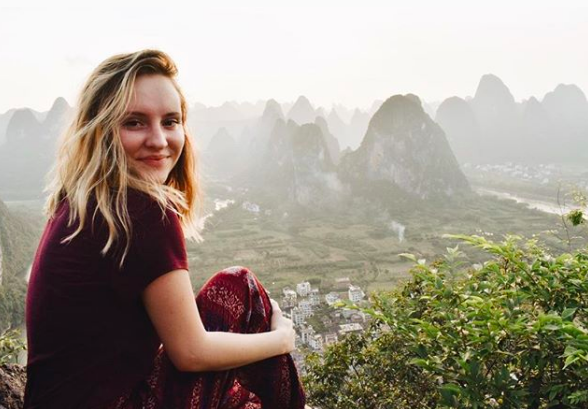 Join in on street zumba
When walking around and exploring, you may come across of group of Chinese women doing zumba or a step class. This happens all over the country and we love it. I noticed it when I was in the middle of Shanghai (exploring the parts of Shanghai tourists miss out on) and at a neighborhood park, I just joined in on this free class.
And yes, they're doing zumba in their heels — the style in China is amazing.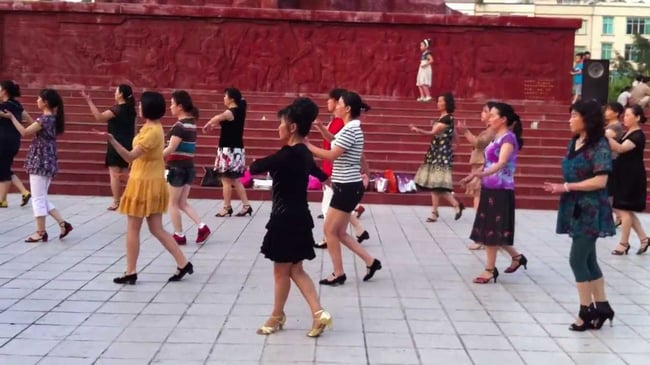 Walk around Tiananmen Square
We're pretty sure that seeing the Great Wall is on your must do list right? The Great Wall is located outside of the nation's capital: Beijing, so you will probably want to spend some time in the capital city.
One must-see place in Beijing is Tiananmen Square. Although many of the top tourist sites have entrance fees, this place doesn't. Tiananmen Square is a huge city center block, where history has been made. We have some helpful tips for travelers and other info about Beijing right here.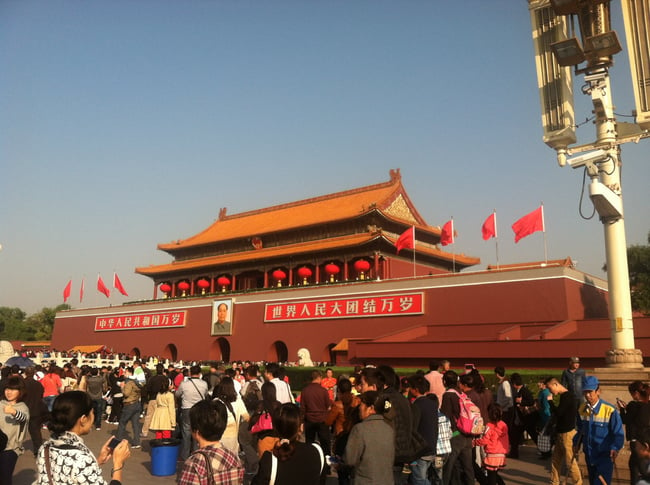 Explore walking/pedestrian streets
Nearly every city in China has a walking or pedestrian street, completely closed off to motor traffic. These streets are typically lined with shops, shopping plazas, food stands, restaurants and sometimes even host little festivals and carnivals. Walking up and down them is totally free, though you will probably be tempted to buy a sweet treat or two on your stroll.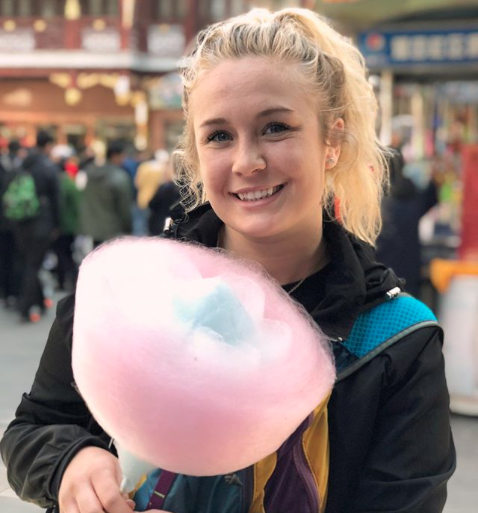 Hold a Chinese baby
You can't leave without holding at least one adorable baby. Now I'm not saying you should run up to the first baby you see and try to hold it .... that might freak out the babies parents. Instead, when someone holding a baby asks you to take a picture with them (you are a celebrity after all), politely ask them if you can hold their baby.
I'm sure they'll love to take a couple of pictures of you holding their kid! If you are an ILP volunteer, at least one of your students is bound to have a baby sibling that you can hold.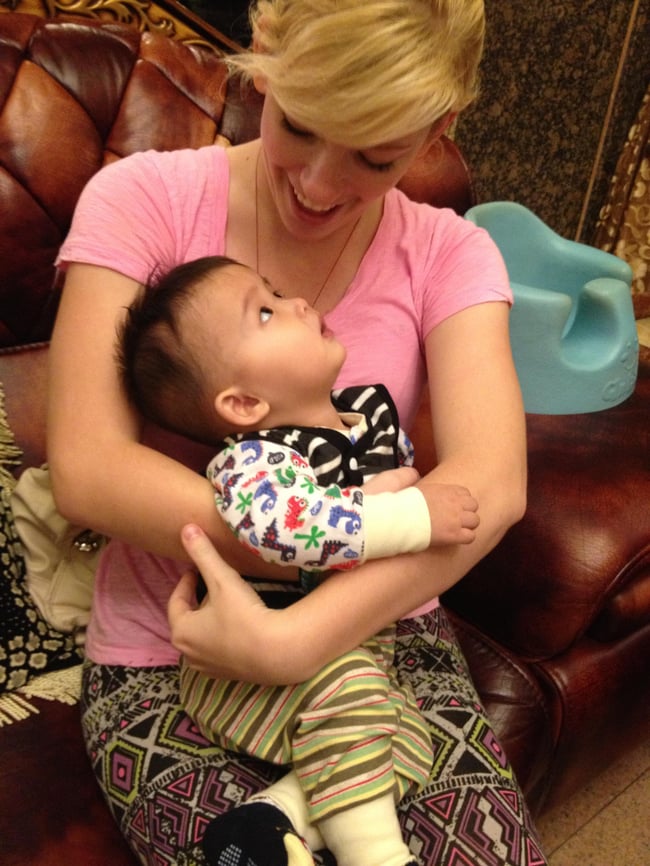 Admire some beautiful architecture
Chinese architecture is unreal — especially if you are living in China, you will be able to explore loads and loads of gorgeous temples and canals if you head to Suzhou. Be ready to fall in love with tiled rooftops, circle bridges, intricate dragon carvings and stone dragons.
There's a big reason why China is the most Instagrammable country!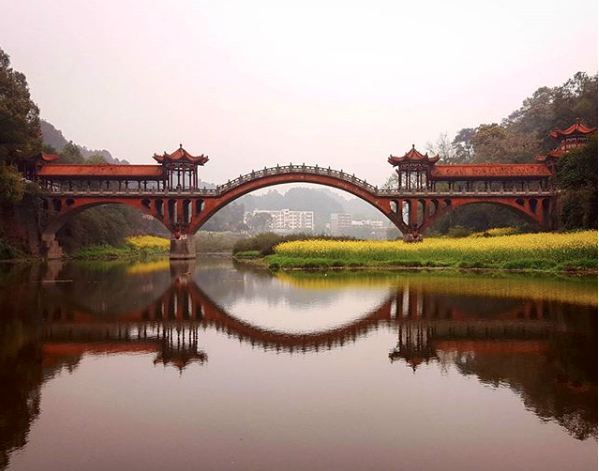 Take in the Shanghai skyline
The modern skyline of The Bund, mixed in with old colonial architecture can all be witnessed on the banks of Shanghai's Huang Pu River. This viewpoint is majorly famous and...free!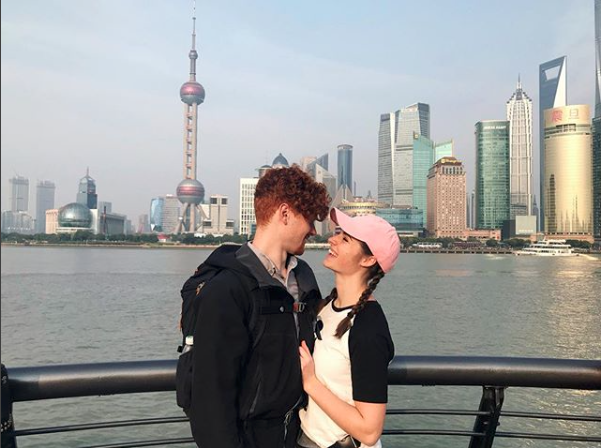 Walking around and exploring China is a great way to experience the Chinese culture and have a fun time, even if you are trying to save money while traveling through Asia. Seriously, China is a good place for anyone who loves to travel and not spend a lot — everything from food to lodging to travel to souvenirs are cheaper in China. I'm hooked on getting a gel manicure for $5 and getting a massage for the best price (every volunteer loves getting pampered for cheap!).
Want to learn more about what ILP volunteers are doing here? Get the quick ILP facts you need before talking to an ILP representative: