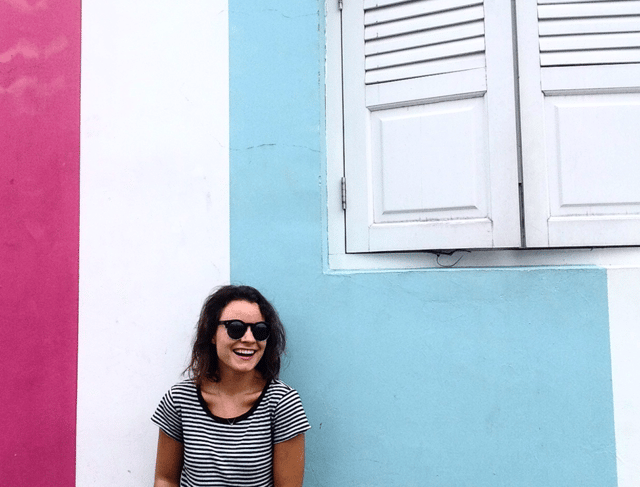 Hey Thailand volunteers! We know you love visiting Cambodia and the southern Thai islands but have you ever thought about traveling to Singapore?
It's pretty rad to think that while volunteering with ILP you'll be able to decide to ride elephants this weekend or see Ankor Wat next month when you start planning out your vacation time. It's going to be a tricky decision because there's so much to see in and around Thailand but don't rule out the tiny island of Singapore just yet!
Wondering how to make a semester in Thailand a reality? Don't let these things keep you from going abroad!
Haven't heard much about Singapore? You're not alone — this little island packs a punch. Plus, you can get a cheap flight there from Bangkok- score! Here's what you gotta do and see when you come visit:
Electric Forests

The Night Safari
Eat All The Things
Wander The Rad Neighborhoods
See A Mermaid-Lion
Adventure In The Cloud Forest
Electric Forests
Okay so apparently Singapore needed some electric trees to go along with all the lush forests you see when walking down the street. Basically this whole island is a shopping center filled with really cool neighborhoods and parks - one park even has trees like this. They are pretty in the daytime but light up and twice a night, crowds lay down right on the pavement below them for an outdoor (and free!) concert. It's soooo magical and definitely the most unique concert I've been to.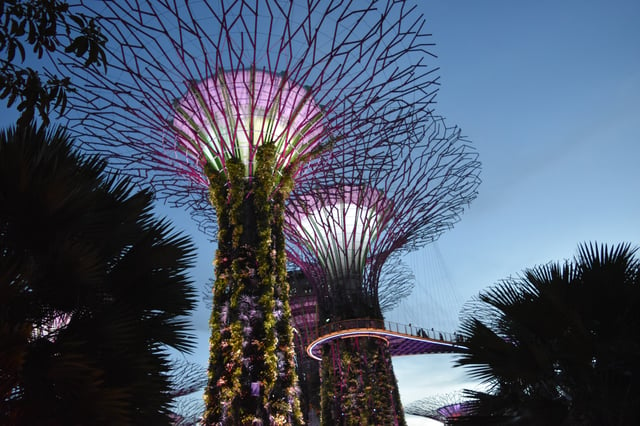 The Night Safari
The zoo here is pretty amazing, especially at night. Get a good seat for the evening show, where they bring out some cute little night owls (literally…and some other nocturnal creatures) before hopping on the tram to drive through the dense forests to see lions, hyenas, rhinos, and other favorites. Or, come to the bird park and hang out with these cuties.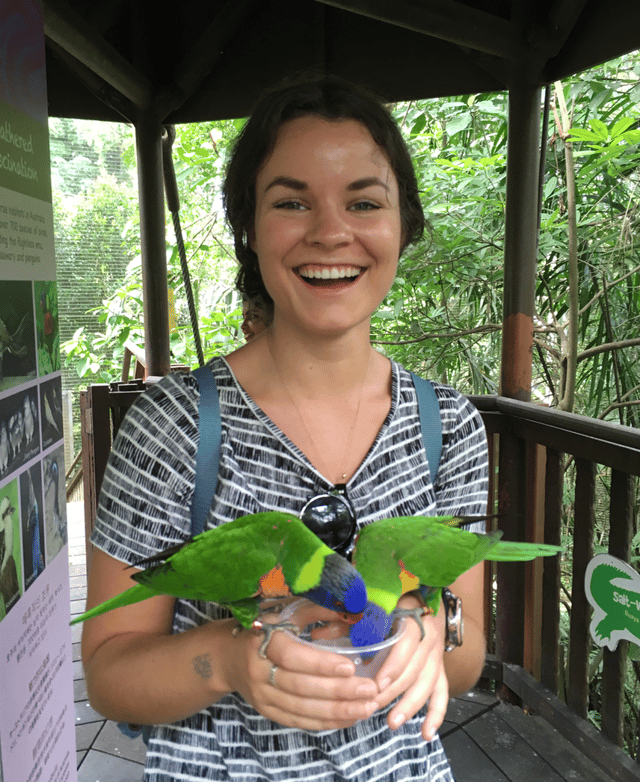 Eat All The Things
Singapore really is a foodie city. It seems like you can find a hawker center (basically a huge food court filled with food stalls) at every metro and/or bus stop. Depending on the neighborhood, you may have more Chinese options or Indian dishes, but they are always serving carrot cake (NOT cake, more like a delicious omelette), BBQ Stingray, curries, noodles, chicken and rice (a classic dish), and more. Oh, and don't forget the drinks! Mango, lychee, coconut, kiwi, watermelon and other fruit juices. I am also a huge fan of the avocado shakes here! They sound weird but are amazing.

Or hit the malls for some fancy shopping and desserts like this!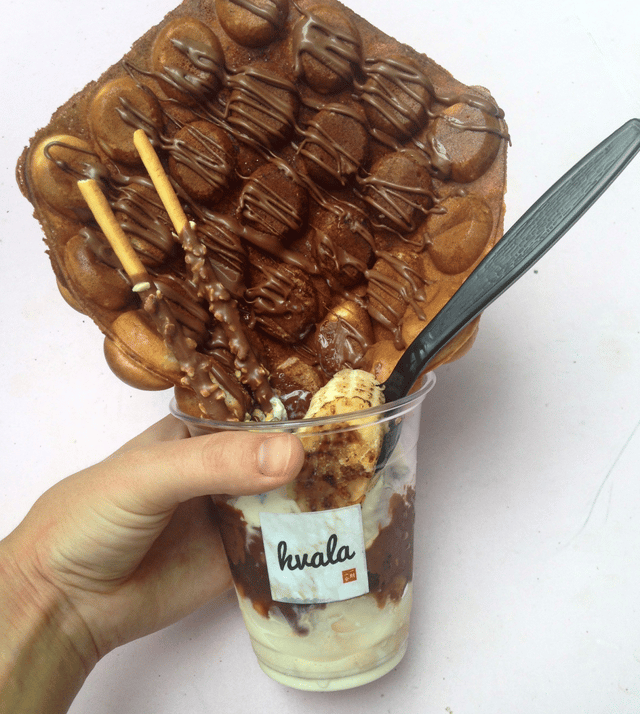 Wander The Rad Neighborhoods
This island has pockets of every culture which means you can spend an afternoon feeling like you just visited 5 different countries. I definitely recommend going to Little India and getting really good Indian food for lunch before visiting the Sri Veeramakaliam temple. Or wandering around Chinatown, then doing a little shopping at Bugis street (and seeing the awesome murals in Haji lane) Or visiting cute bookstores in trendy Tiong Bahru and seeing mosques on Arab street. See what I mean?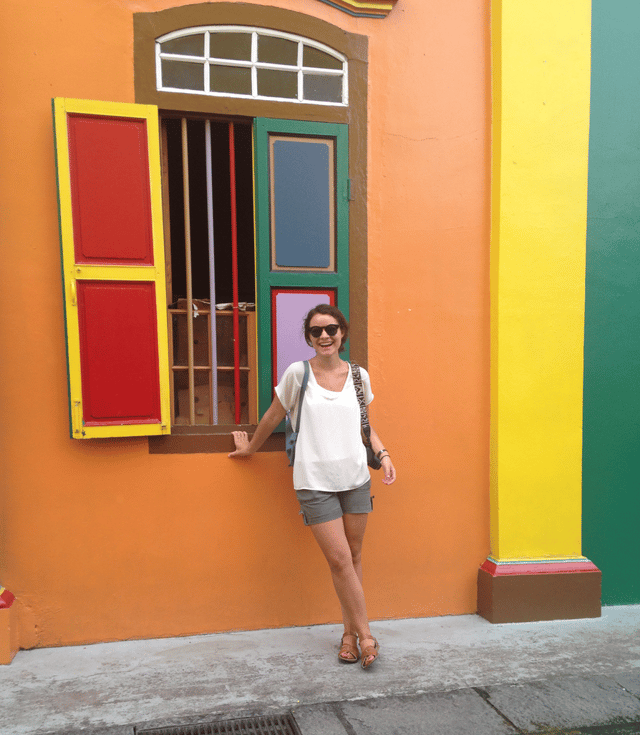 See A Mermaid-Lion
Probably the most famous landmark in Singapore is the Merlion- "mer", meaning the sea and "lion" meaning…you guessed it, lion. Singapore gets its name from Sang Nila Utama who founded the island and named it "Singapura" after thinking he saw a Malaysian tiger here (Singapura roughly translates to Lion City in Malay). Though tigers are not native to Singapore the name stuck and the country is commonly known as "The Lion City".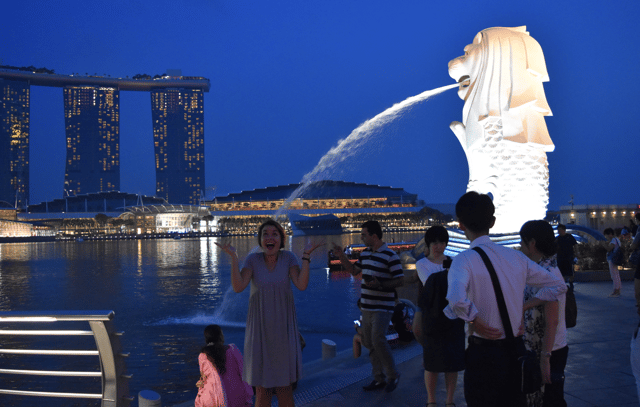 Adventure In The Cloud Forest
Tickets are around $12, but it's well worth it. The cloud forest is an indoor garden — a vertical garden, complete with a waterfall. It's amazing to look at and makes for some amazing pictures...espcially if you go during one of the "misting hours". Or, check out Singapore's free botanical gardens. They are huge and really pretty, and totally free.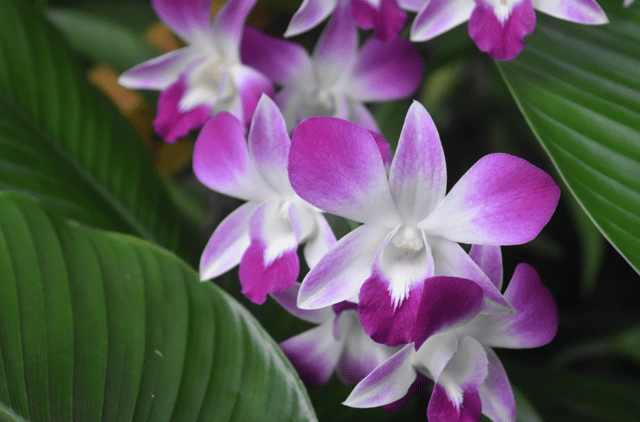 Singapore would make for a great place to spend a day or two (maybe a weekend trip) or think about having a long layover here before your vacation to Bali.

So, vacations in Singapore and Bali and Cambodia all while living in Thailand? If that sounds like something you'd love to do, come check out ILP's volunteer program!