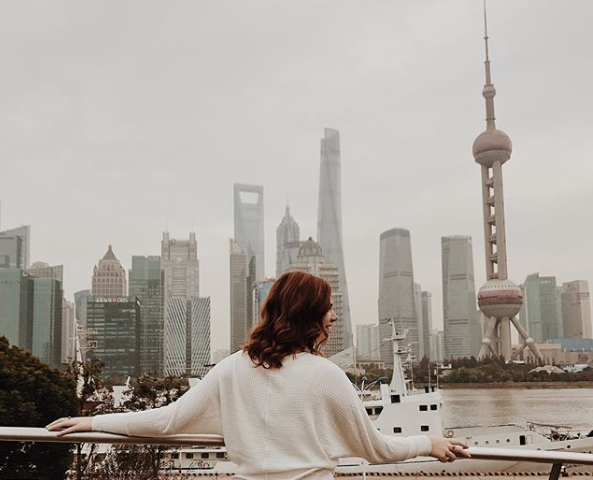 When visiting Shanghai, you'll probably see some of the most famous sites. But ILP volunteers should really check out some of these inside scoops.
Visiting Shanghai as a tourist is cool, but it's way cooler as a local. Come see what life is like while living in China as an ILP volunteer.
We know you know all about the cool tourist things to see and do, like the Bund, the Shanghai Wild Animal Park and of course Shanghai Disneyland ... but there is so much more to see in this sprawling city — here are a couple spots that are more off the beaten path.
The matchmaking market at People's Park
Mysterious angels at Lujiazui Park
The cricket market
Dong Tai Antiques Market
Confucian Temple
The Matchmaking Market at People's Park
Every Saturday and Sunday, hundreds of Chinese hopeful parents bring sheets of paper describing their children with phrases like age, height, salary, education level, housing, etc. Sheets are hung on the wall and contact information is exchanged.
Um, why?
Easy — They are searching for a suitable spouse for their child. Welcome to the matchmaking market. Now many of the children do not like their parent's doing this, and the success rate isn't the highest but, according to one Shanghainese father, "If I find one suitable girl out of 100, I will have been successful. "
Mysterious angels at Lujiazui Park
At this overlooked small park in Shanghai, you can view two giant statues of angels. It's strange and surprising to see angels as such a dominant feature next to some of the tallest buildings in Communist China, but a nice surprise if you're lucky enough to get a glimpse!
If you're interested in some other pretty unique spots near Shanghai, this fishing village covered in ivy might be right up your alley.
The cricket market
You're probably planning on visiting Shanghai's pearl market, but let us tell you — there is a market for everything here. Including crickets. This place actually has pets, bugs, and more.

Unless you're a cricket collector this market might just be more of a crazy experience to tell your friends about. If you venture here, just beware that the Chinese culture may not have the same standards of animal care that you do.
Dong Tai Antiques Market
If you love antiques, you'll definitely lose track of time wandering around this small neighborhood. You'll find everything from one year old "antiques" to junk to treasures. Be prepared to bargain with our tips found here.
This Confucian Temple
This temple (Wen Miao) was originally built in the 1300s! Even before Shanghai was established as a town there was a statue of the Great Teacher here and a place to study Confucian texts. The temple has been the highest institution of learning for centuries. Get back to China's roots by visiting this piece of history.
Interested in Buddhist Temples? Click here to read about three must-see Buddha Temples in Shanghai.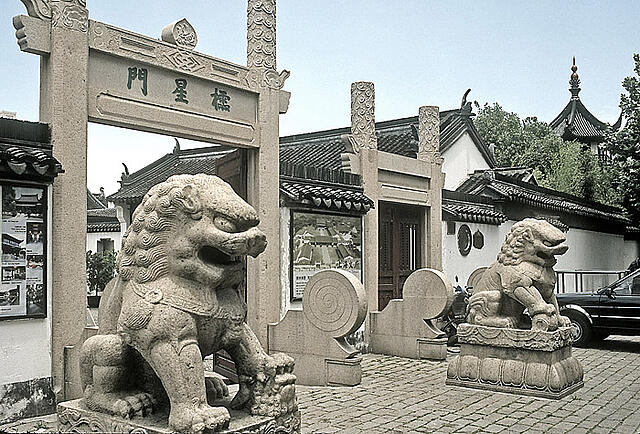 ---
Are you dreaming about taking a semester abroad in China and experiencing incredible things like walking on the Great Wall or riding an elephant? Consider volunteering to teach English abroad as an ILP volunteer! You don't need any teaching experience, you'll only be in the classroom partime, and will have lots of free time (plus vacation time) to see even more.

Come get more info about living in China for a semester right here: