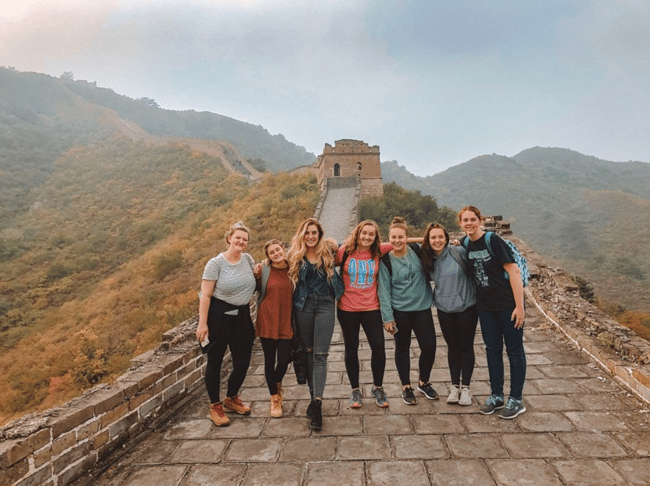 Play these free games anywhere in the world with friends for a guaranteed good time (helpful for all of those long layovers, yes?)
With work, school, and everything else going on in life it's pretty easy to feel stress and overwhelmed. Make sure you are taking time to just relax and have fun! These games will help you do just that and the best part is they're free.


---
Need a break from your normal "life routine"?
Start your application now to volunteer abroad with ILP
---
Here are some of the best games that will give you hours of fun with friends. Some of them need to be played while you are together and some can be played even if you're in different countries. So, if you're backpacking Europe or living in China for a semester, you can still stay connected. (Have fun with these!).
The Best Games To Play On Your Phone With Friends
Psych!
HQ Trivia
Scrabble
Game Pigeon
Who Can't Draw?
Spaceteam
Psych!
This one is addictive and you can all be in different places to play. First, the "game leader" will choose a category, start a new game, and give everyone a code to enter so they can join. Each category varies and there are tons of options on how to play. Some categories have you answer questions about each other, some have you make up meanings for a word on the screen, and some are trivia.
You submit your answer anonymously and once everyone has submitted theirs you vote for what you think is right. At the end of each round points are tallied up and you can play up to 10 rounds. It's. So. Fun.
HQ Trivia
Are you on the HQ train yet? This game has gotten so popular so fast. Not only is it free, but you can actually earn money playing (um, yes please?).
HQ Trivia is a live trivia game where you and log in certain times of the day (they'll send you a notification when it's time to play) to compete in a trivia game. There are new games every day giving you plenty of opportunities to try and win! If you get all of the questions right, the jackpot is split between all of the winners. Each question you get right you advance closer to winning cash. If you miss a question, you're out.
Words With Friends
A classic board game now on an app so you don't have to worry about losing all the letter tiles. Players can be in different places or all together. When playing together you can set up game play to happen on one phone, then you can take turns and pass it around your group.
Psst-this is a great game to play with your ILP group if you're trying to pass time as you wait in line at Disneyland in Shanghai or before you're about to board a flight.
GamePigeon Games
If you're an iPhone user you automatically have tons of games at your fingertips. Here's how to find them:
Choose a friend you want to play a game with
Open a text message to be sent to them
Click the button at the bottom of the screen that looks like an "A" next to where you type a message
Click the GamePigeon icon on the bottom of the page
Once you're there you have access to a bunch of games ranging from Basketball, to Mini Golf, and even Battleship. You play the games within the text message and get text notifications when they've taken their turn.
Who Can't Draw
Who Can't Draw is like the game telephone. One person starts with a word on the screen and draws a picture of that word. They then pass the phone to the next person who tries to figure out the drawing and re-draw it their own way.
This happens multiple times as the phone gets passed in a circle, leaving it up to the last person to decipher what the drawing is. It's harder than you think, especially when you're drawing on a phone screen and it's timed, so be quick!
Spaceteam
Ready to save the universe? Spaceteam is your game. In Spaceteam you are working together with your team to steer clear of disaster and make it out of your space mission alive.
Each person playing has a different "dashboard panel" with buttons and switches they need to push. The game will tell you in what orders to push the buttons and it's up to you and your team to co-ordinate well and complete the mission together. The goal is to complete as many missions as you can. Get ready for a lot of shouting with this one.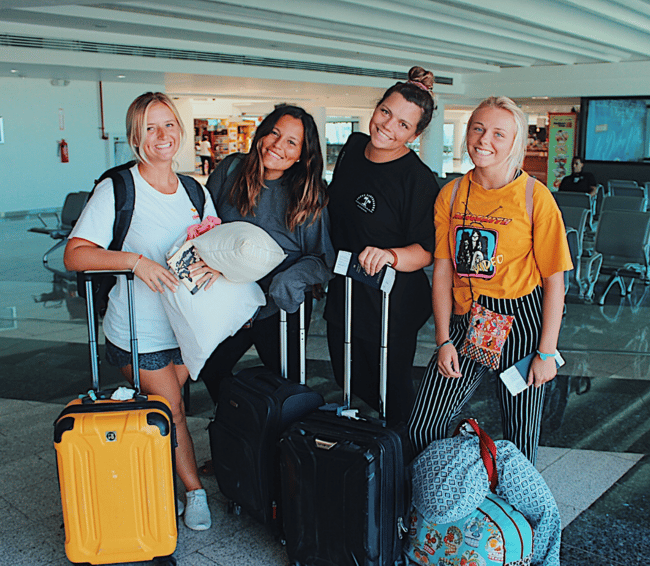 Does volunteering abroad sound rad but you still have some questions?
ILP representatives are in the office to tell you all about the ILP experience and answer those questions. So, whether you can't decide which country to volunteer in, you have questions about the cafeteria food in China, or you want to hear about traveling in Europe, click the button below and we'll get in touch.