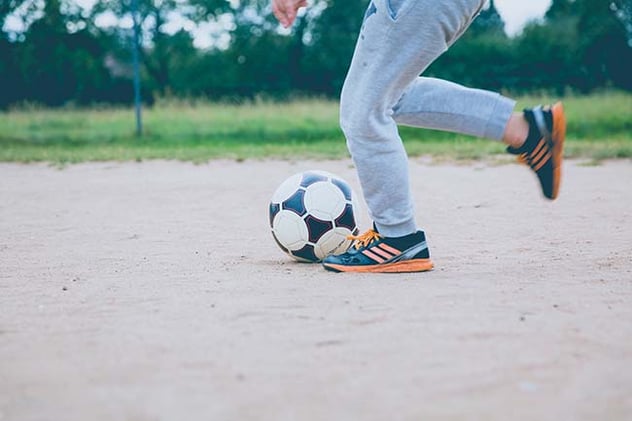 Can't seem to make it to the gym? Me neither. Good thing we both can't use the gym as an excuse anymore, because you can definitely have a decent workout at home. Maybe you don't have a gym close by or you want to save money by working out at home. Or maybe there just isn't a gym you can even go to while living abroad…whatever you situation, it's nice to know you don't have to have a membership in order to stay fit. Sure, you will still need to find the motivation to workout instead of just sleeping in, but here are some easy ways to sweat without heading to the gym:
Find A Track
Download An App
Use A DVD
Work Out With Youtube
Get Free Yoga
Find A Track
While it's pretty cool to watch TV while you run on your gym's treadmill, you can get the same workout by running on a track…and it's free! Swap out the screen for some fresh air by running at a local park or school track. This tip came in handy when I was living in China; I didn't need to go out and find China's version of a gym because the school where I was teaching English had a track we could use as early or as late as we wanted.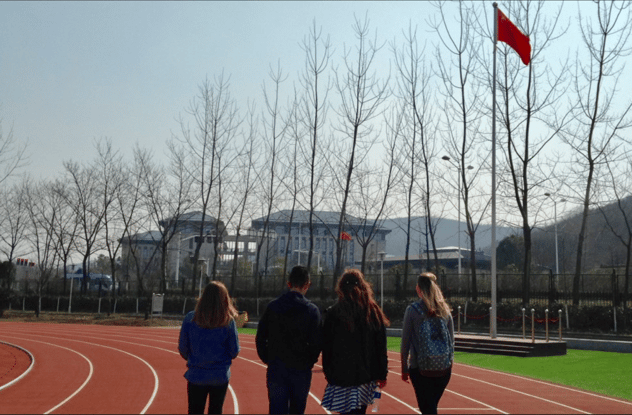 Download An App
Get a personal trainer on your smartphone by working out with an app. Test out ones like the Daily Burn (get a different workout each day of the year), Nike + Training Club (track your fitness goals and progress) and Sworkit (an app that lets you choose a workout that fits with your schedule, whether you had 5 or 50 minutes to spare). And of course all the rage right now is the Sweat app by Kayla Itsines. There are running apps, pilates apps, yoga apps, personal trainer apps….Just like that, your phone is now your new gym pass.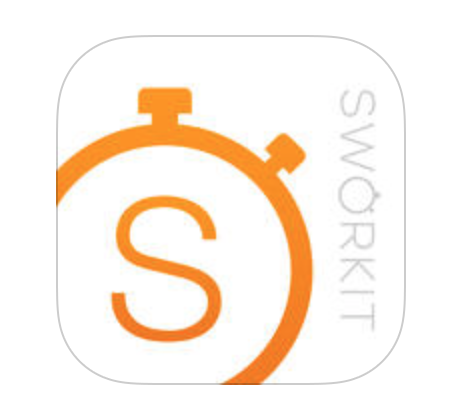 Use A DVD
You can get a serious workout by following along with a DVD. Some of these videos need some equipment (like 3-8 pound dumbbell) so double check before starting your workout. You can get one-on-one fitness training from people like Jillian Michaels, or get a workout by joining in on a hip-hop class by just popping in a disc.
Work Out With YouTube
Don't want to pay for an app or a work out DVD? Get fit by watching free YouTube videos. You can following along with a yoga session, a pilates class or a general weight training class. Check out the comments to see what viewers like and don't like about the video and figure out what type of online work out is best for you...Get your friends involved and make it a group work out!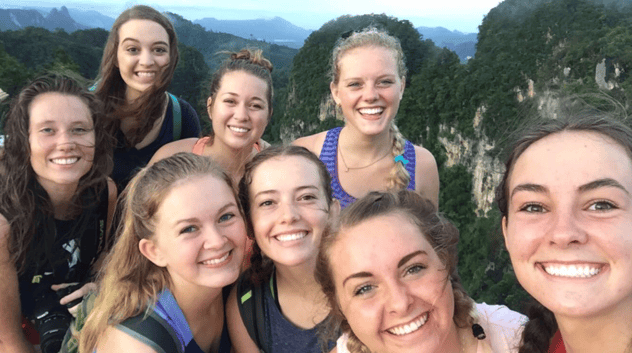 Get Free Yoga
Youtube has tons of free yoga sessions to check out, but so do other websites. Yoga with Adrienne has lots of helpful tips for yogis and also has a 30 day program of free yoga…awesome! Type in your name and email address and get a PDF calendar and emails from Adrienne to help keep you on track.
Need more ideas on how to save a bit of money? Of course you are! Maybe you're saving to travel the world or volunteer and really make a difference…do both with ILP! International Language Programs sends college aged volunteers (like you) to 10 different countries to teach English to children. You'll also have vacation time to practice your yoga poses on all of Mexico's beaches or on top of the Great Wall of China! Click below to learn more about our program: