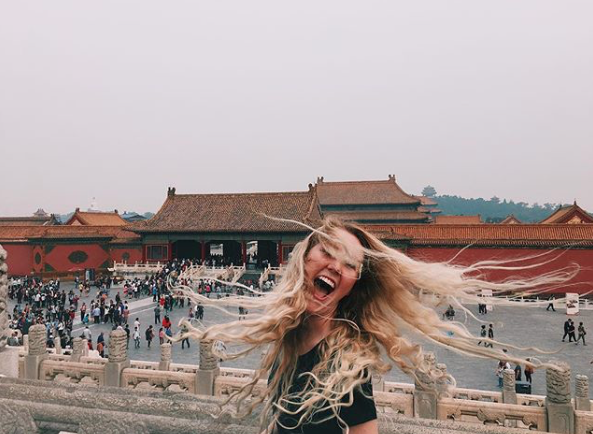 Beijing is an awesome city — if you're just visiting this China you gotta come see it, and if you'll be living in China for a semester ... well, you just have to come explore all there is to do in Beijing.
This is just a mini-intro to the sprawling city of Beijing. If you want more info on what to do, where to stay, paces to eat and every tip in between, you'll want this Beijing City Guide.

Seriously, Beijing is one of our favorite cities to explore during one of your ILP vacations. Or maybe you'll be one of the volunteers who gets to call Beijing "home" while they teach English and live there — yep, Beijing is one of the newest ILP schools opening in China.
But what might be the coolest part about Beijing is all there is to do there ... and all of the history. We wanted to give you a few facts about the places you'll visit so you're prepared to soak up the best parts of the city.
Tiananmen Square and Mao's Body
Short history lesson — this place might look familiar due to the huge student protested in 1989 here. It's famous and tragic and we recommend you do your own research rather than asking about it in China — it's a very sensitive and not-appropriate topic to discuss with locals.

Before you go, here are a few things to know:
The square is HUGE. It's a big section of concrete in the middle of the city. It's HUGE.
There is a gate at one end called the 'Gate of Heavenly Peace' and the Forbidden City is at the other end. The gate is made of two towers: the Arrow Tower and the Zhengyang Men tower. You can go visit the Zhengyang Men tower and see the museum inside that details the history of Beijing.

In the middle of the square is Mao's Mausoleum. Inside is the embalmed/waxed body of Chairman Mao inside. The body is usually refrigerated (yuck), but it is raised up and is on view in the mornings and afternoons. No photography is permitted inside though, so keep that in mind. Oh and if you don't know who Mao is, read up!

(Here are a few books to read before you go to China)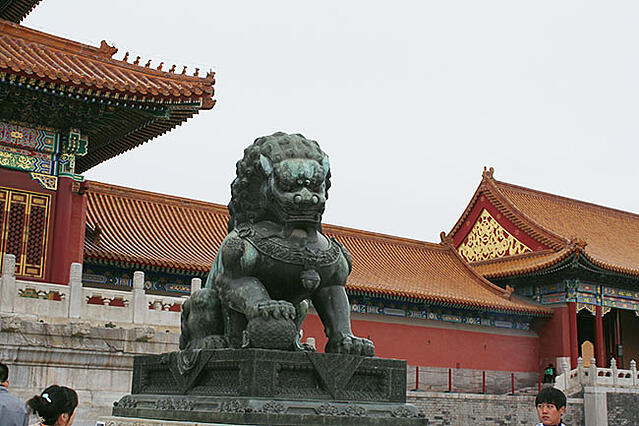 The Forbidden City
We love the Forbidden City because it sounds so….forbidden. And mysterious. And cool. And it's really all of those things — it's an amazing place filled with so much history and detail everywhere you look.

Here are a few facts to know:
The Forbidden City was completed in 1420 and it was the symbolic center of the Chinese world. 24 emperors ruled there for 500 years! Normal people were not allowed inside the city, only imperial court members were able to live there until 1912 and it was opened to the public in 1949.
Read up on this place before you go to learn about all the details of the statues, the construction, the gates and courtyards, etc. It's amazing. Or, take an audio tour of the place so you can get all the info as you walk through all the palaces.
The brass studs on the doors are meant to give good fortune. Some of the palace doors have 81 Brass studs because the number 9 is the 'ultimate odd number' and reflects the principle of yang (from yin and yang) which is associated with the emperor.
And 9 x 9 = 81…so it's a luck number of studs. Keep that in mind when you go here! You'll see a lot of people who rub the the brass studs with their hands because rumor has it that you'll receive good luck if you do.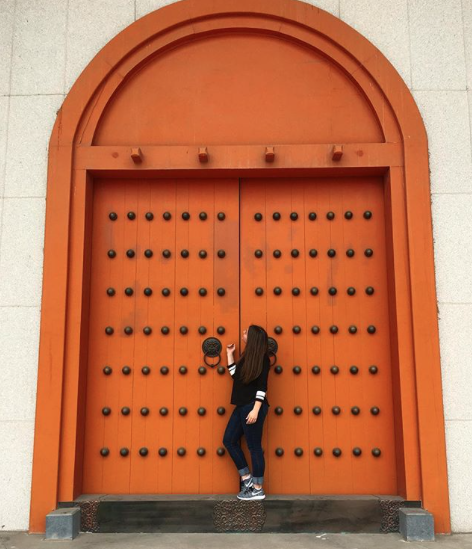 The Beijing Opera ... And The Street Food
This is world-renowned. It's not your typical opera, but that makes it so interesting — it's a must try ... at least once! There are awesome acrobatics, beautiful costumes, and a rich Chinese history. Just read up on them to prepare yourself better before you go.

Or, maybe you'd rather be a little more adventurous. Lots of ILP volunteers in China see if they can handle a few of the famous Beijing Treats. Anyone for scorpion? Or starfish? See who in your ILP group is brave enough for these Beijing Treats.
Hutongs and the Mansion of Prince Gong
We talk a little more about places to see in Beijing right here, but don't miss out on the Hutongs! They're a chapter of China's history and make for a rad afternoon of just wandering around, taking cool pictures. The Mansion of Prince Gong is in a maze of Hutongs. We definitely recommend going to see this mansion in the early hours (tour groups go there later in the day and it gets crowded). We recommend it for a few reasons:
It was built during the reign of the Qianlong emperor (who ruled from 1711 – 1799!)


It is BIG! And has lots of really cool pools, gardens, and pavilions and corridors to explore.


A Prince lived here! (Which is pretty cool).


It's nestled in the Hutong district which is definitely worth exploring.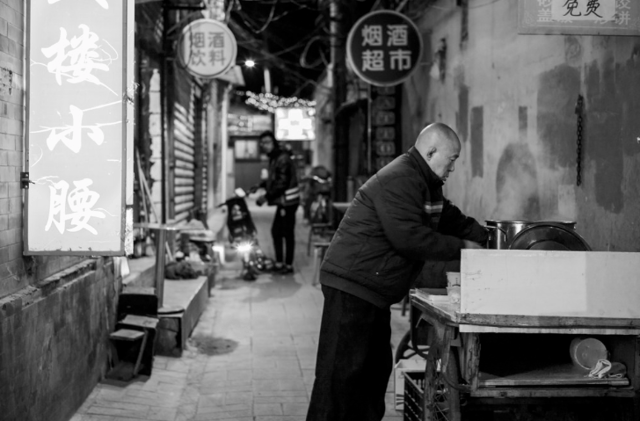 The Beijing Metro
The Metro in Beijing is AWESOME. It is only two yuan (about $0.30) to take a ride on it however far away you are traveling! Compare that to Shanghai or other cities where it is about eight yuan ($1.20) to get across the city…one way! Make use of this easy transportation while you explore this incredible city.
You can get to all these tourist destinations using the metro — this post explains how so you won't get lost.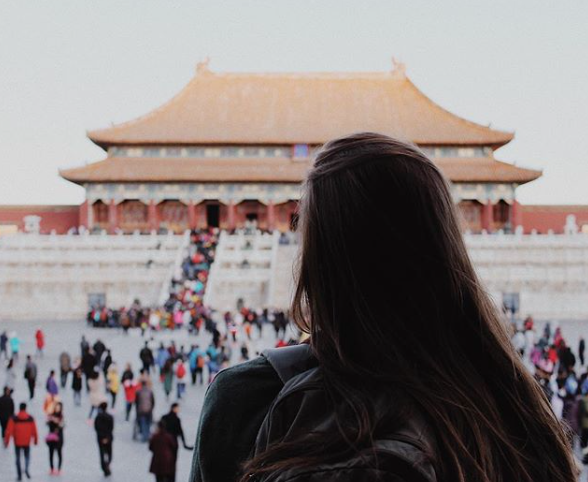 ---
Thinking about volunteering in China? Why not spend a whole semester abroad there. You'll only be teaching English part-time, always with weekends off and vacation time to see even more. You don't need any teaching (or Mandarin) experience — seriously. Come learn more about volunteering with International Language Programs right here: