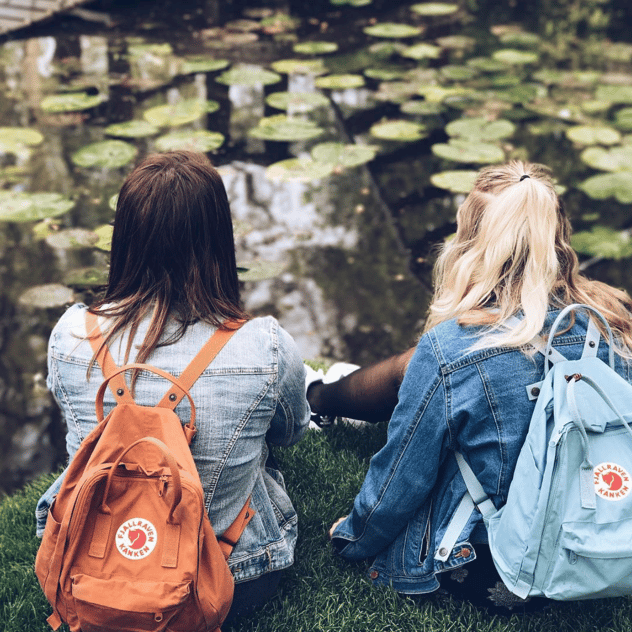 The best part about spending an entire semester abroad for your volunteer trip is that you see and do waaaaaaay more than you could on a quick 2 week trip! You might as well try out the Chinese websites that all the locals use, too ... right?
Can you imagine yourself actually living in China? Neither could I. Before I went to volunteer in China with International Language Programs (a non-profit org from Utah) I knew I wanted to go somewhere around the world...but when an ILP representative recommended China I was totally surprised because I hadn't really ever considered it. She told me how amazing the shopping deals are in China plus the vacation spots are gorgeous and the adventurer in me just decided to go for it!
In case you're wondering, she was right. The deals were amazing. China was amazing. The whole experience of living abroad and doing a service trip in Asia was one of the best things I've ever done.
Still having trouble picturing it? Get a glimpse of what a typical day looks like while volunteering in China with ILP.
Okay - here's the sites that are going to turn you into a true Chinese local!
Taobao
Youku
WeChat/QQ
Ctrip
Taobao
Taobao is like China's version of Amazon! One perk over Amazon is that your shipping will likely be quicker (since it's coming from China and you're in China) and you're also getting their deals. You do know that China has crazy killer deals right?
Don't speak Chinese? Just choose to "translate the page" from your web browser preferences.
The site says that they do accept international cards. Phew. If you're having issues with it though, past volunteers have actually opened a bank accout in China which you're totally welcome to do. I would recommend taking a local friend with you to the bank - if you're an ILP volunteer you'll meet several people at the school you're teaching English at. There's also a Local Coordinator assigned to your ILP group who may be helpful with the language barrier.
I spy lots of Toms for $5 USD...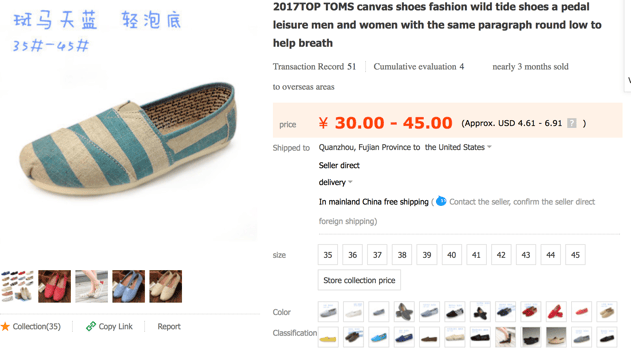 One word of caution!
You know how when you buy stuff online back in America you often return things because it wasn't what you expected, it didn't fit, or you just changed your mind? It's a lot easier to drive down to USPS than it is to send mail while living in a foreign country.
You definitely can send mail during your semester abroad in China, it's just a bit different and because of the language barrier it's just more of a hassle. Keep that in mind! If you need to make any returns you might need to rely on the local friends you've met to help you print out any receipts and figure out the mail system.
Youku
Youku is basically the Chinese equivalent of Youtube so you can find things like movies and shows here.
Why do I need the Chinese version if I can just use Youtube or Netflix?
Good question. Well if you're not planning on paying for Netflix in China this is one other option. Also, in case you hadn't heard...China is more restrictive with their online world. They block many American sites that you use every day back home like - you guessed it - Youtube and Netflix (as well as Google, Instagram, and more). One way around that is to purchase a VPN - in a nut shell it makes your computer think you're not actually in China so you can still access those sites you know and love. You can learn more about VNP's here.
So if you don't want to pay for Netflix or a VNP and you're halfway through your semester and have already watched all those movies stored on your laptop, here's another option. One ILP group told us that they actually found a TV series on Youku that wasn't available on Netflix, so if you can't find it there, try it here.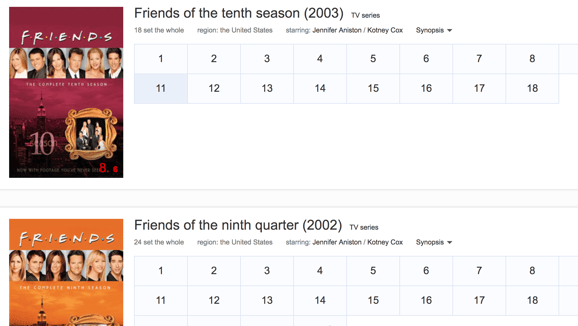 WeChat
In the U.S. we don't use Facebook messenger a ton. We like to text but in other countries around the world messenger is the easiest way. Like we mentioned above though, Facebook is blocked in China unless you're a foreigner with a VPN.
So rather than texting or Facebook, Chinese locals love apps like WeChat. If you meet a new friend at the park they'll probably ask if they can add you on WeChat so you can keep in touch. It's just a free app that you can download on your phone. It's so nice to be able to keep in touch with your Chinese friends even after you come back to the U.S. since they don't use social media.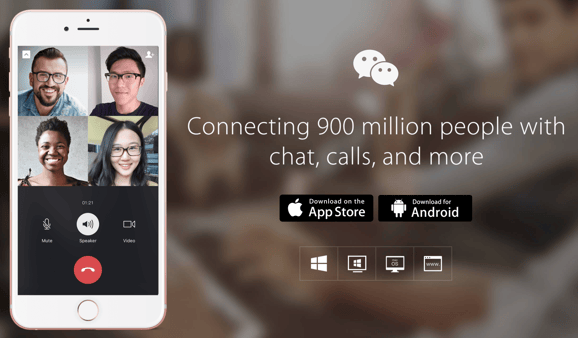 Another app that is frequently used for free messenging is QQ. Looks funny...but it's pronounced exactly like saying the letter "Q" twice.
Here's the iPhone version and for Google Play.
Ctrip
Okay this one is of my most favorite because it makes travel so incredibly easy. You can book train and plane tickets all on an English website!
You can typically purchase a train ticket at the station but then you're dealing with the language barrier, so this just gives you the confidence that you know you're getting the right ticket and you can book earlier in advance with ease (which is super important because tickets sell out fast during major holidays in China).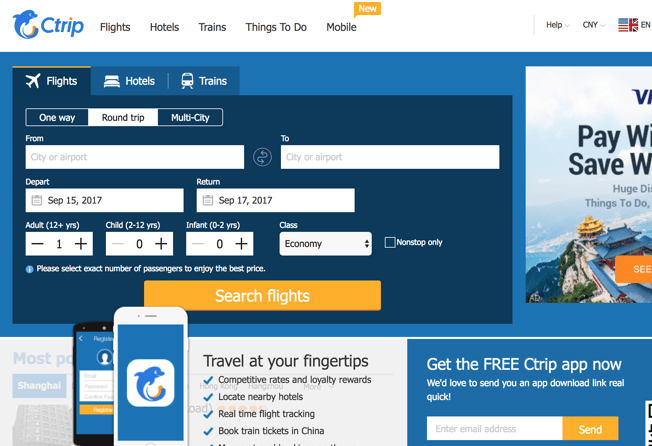 They'll send a copy of your ticket to your email. So, for trains where you need the actual ticket, I just get in line at any ticket stand and have the receipt ready on my phone to show the person at the ticket stand. They just take a look at your e-ticket number, take a look at your passport to make sure it matches, and then print your ticket. SUPER easy. If you don't speak Mandarin this is the best tip I can give you because it literally doesn't require you to say a word. Just smile to give your thanks to the ticket person.
There's a handy Ctrip app too and I've even booked last minute train tickets on the way to the train station from my phone using data on the taxi ride there. I mean...does it get any easier than that?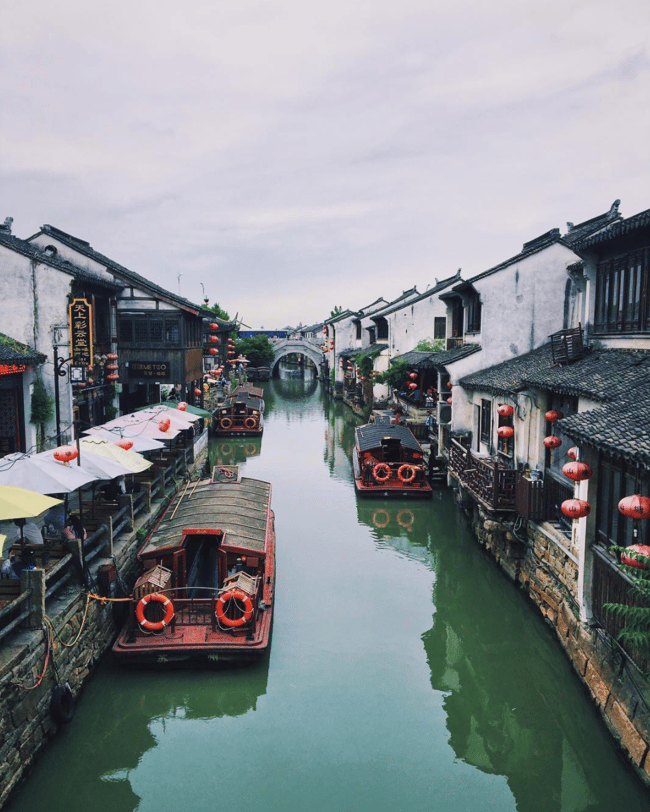 If you're headed to go live in China, we hope you love your big adventure! If you're not sure yet, click the button below to see more pics of China.
It can be pretty intimidating to go move across the world to a foreign country, but it's a little bit easier when you're with a group of volunteers and supported by a volunteer program like ILP.
ILP is looking for volunteers from the US or Canada who speak English fluently, are ready for a big adventure, and want to make a difference. That's it. No experience needed. Come check out volunteer options in China!