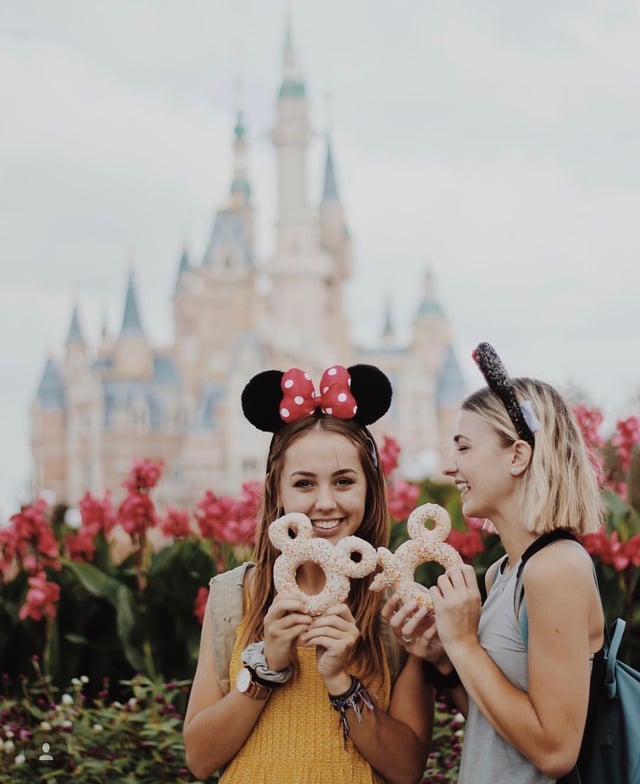 China does a lot of things right, but Disneyland in Shanghai is one of our newest obsessions.
If going to all the Disneylands around the globe is on your bucket list, listen up! Volunteering abroad with ILP can get you close enough to the four international locations and you can visit them on your vacations! You can even volunteer with your spouse if you're married!
Want some more info? Click here to get your questions answered!
For anyone headed to China, you have a couple of Disneylands in your country, but we're loving the Shanghai Disney the most. With everything you can do in China, you wouldn't think Disneyland would be one of ILP China volunteers favorite vacation spots, but it is! There are many reasons we love Disneyland Shanghai, but these are the top nine.
Pst: If you'll actually be planning a trip to Shanghai Disney, you'll need this essential guide. It walks you through how fast passes work, our favorite treats, the treats worth skipping, and other info.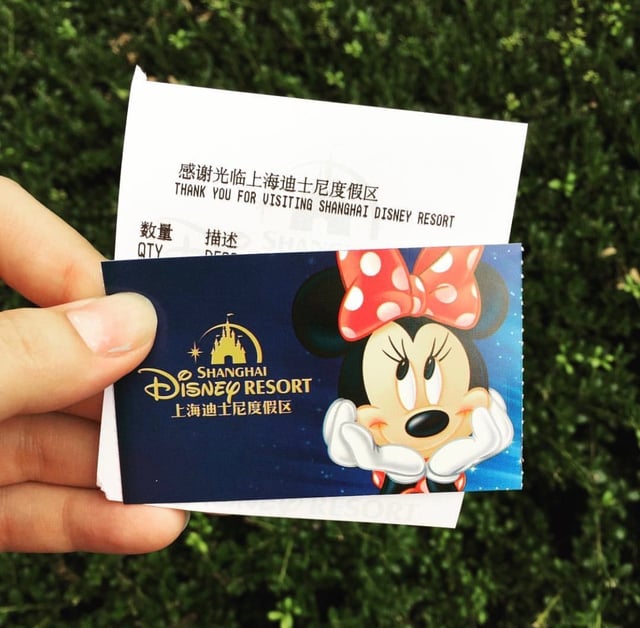 There are so many obvious reasons for loving Disneyland in general. The iconic rides, the characters, the childhood nostalgia of watching your favorite movies. That list could go on and on. But, there is something a little different about visiting Disneyland Shanghai, especially when you're living so far away from home. Here are the top 10 reasons we think it's a huge hit!
The Treats
Tron Lightcycle Power Run
Getting your America fix in
The Story Book Castle
The Peter Pan Ride
Easy for ILP volunteers to travel to
One-of-a-kind shows
The Pirates of the Caribbean ride
Experience classic Disney in China
The Treats
There is nothing better than finding comfort food while living abroad. The treats in Disneyland Shanghai will remind you of home and will taste even better than you remember. My only advice, bring a lot of food money because you will want a little of everything!
We're big fans of the Mickey-Shaped ice cream bars and suggest skipping out on the white donuts with sprinkles; they are cute, but taste pretty dry.
Tron Lightcycle Power Run
This is rumored to be one of the coolest roller coasters in the world (and our ILP volunteers confirm!) While it's not the fastest roller coaster, it's a really pretty ride that tells a story along the way. It's not to be missed when you're there. This ride tends to have a very long line always, so consider getting a fast pass to help with that.
Getting your "home" fix
Living in China for a semester can leave you feeling a little homesick at times. Going to Disneyland will make you feel like you're in America for the day and recharge your battery for a bit! There are little bits of America all around the park, including some restaurants from home, like the Cheesecake Factory.
The Story Book Castle
The castle in Shanghai is unlike any at the other parks. The castles in Anaheim, Paris and Hong Kong belong to Sleeping Beauty and the Orlando and Tokyo's castle belong to Cinderella ... so who's does Shanghai's belong to? It's actually built as a tribute to ALL Disney princesses and it is MASSIVE.
If you look at the details, you will notice no two walls are alike. Look at the engravings and sculptures along and see if you can pick out all the details dedicated to each princess! Also, make note to check out the weather vane on top that is pointing to the original Disneyland in Anaheim.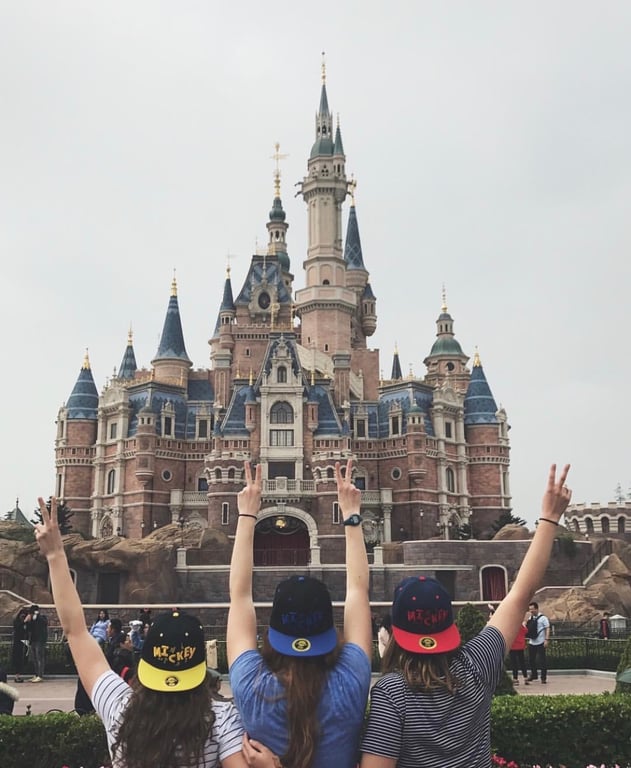 The Peter Pan Ride
While other parks have this ride, this one has been updated and expanded. Love Peter Pan? Don't miss a chance to see the new and improved version you fell in love with as a kid.
Easy for ILP volunteers to travel to
If you're one of our volunteers living near Shanghai, you can go to Disneyland over the weekend because you're only a couple hour ride away. We're in love with this plan. Grab the people in your ILP group that are as big of Disney junkies as you and head over!
ILP has several schools that are within a short train ride away from Shanghai, ie: weekend trips to Disneyland whenever you want them.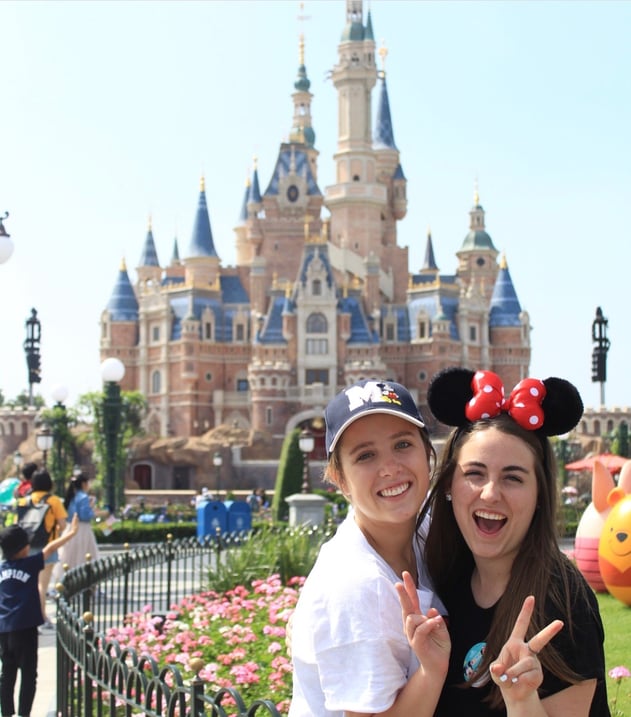 One-of-a-kind shows
While they do have some of the classic shows, Shanghai has some very unique ones that you won't see anywhere else. You can also pay a little extra and go see a live Broadway production of "The Lion King" in Mandarin.
The Pirates of the Caribbean Ride
This attraction starts with you joining Jack Sparrow at World's Dnd. While you will find some similarities to the classic Pirates ride you love from the Anaheim Disney, you will be surprised just how different it really is. (Just a hint: sit on the right side to for a better view of Jack Sparrow's transformation).
Experience Classic Disney in China
While Disney is Disney and will always be familiar and feel like home, Disneyland Shanghai has a distinct China flare to it. It makes the experience that much more unique and amazing.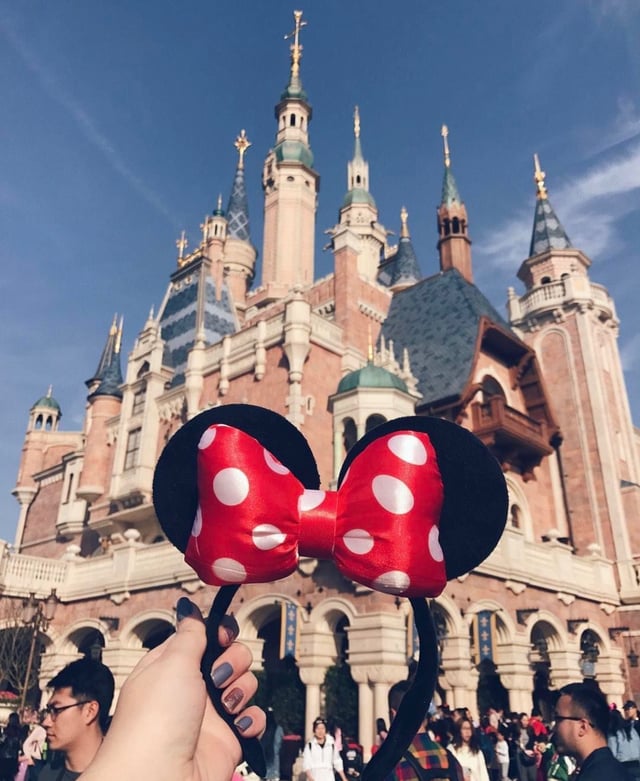 Do you want to volunteer abroad for a semester? Stop waiting for a better time, there will never be a better time than now! Click below to start your application with the International Language Programs.