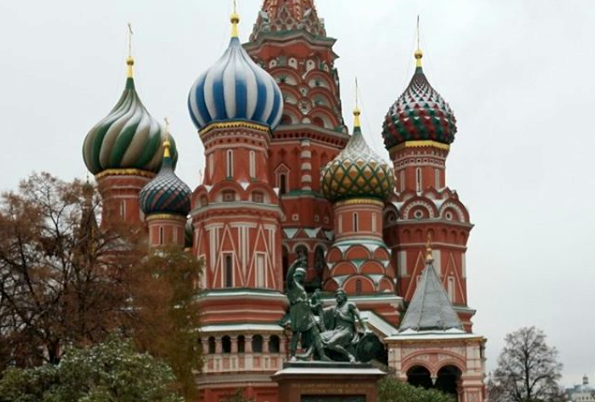 If you're planning a trip to Moscow, chances are you're planning on seeing the famous Red Square — here's what you can't miss.
With its rich history, magical atmosphere, and beautiful architecture, it is easy to see why so many people are traveling to Russia and quickly falling in love!
Pst: We have a guide all about volunteering in Russia that you might be interested in.
There might just be one small problem ... what are you supposed to see on your visit? Here's a list our ILP Russia volunteers (or anyone traveling to Moscow) should check out:
The Iberian Gate

St. Basil's Cathedral
Statue of Minin and Pozharsky
Kazan Cathedral
Kremlin Wall
Lenin Mausoleum
GUM
Lobnoe Mesto
City Hall
State Hall Museum
The Iberian Gate
Also known as the Resurrection Gate, the Iberian Gate is the main entrance to the square. Built in 1535, this red-brick gate connects the north-western end of Red Square with Manege Square.
The painting of the Iberian Virgin is the main attraction here — The Iberian Virgin is well-known for its miraculous abilities ... and according to local legend, the icon caused a war to end when blood began flowing from the icon's face.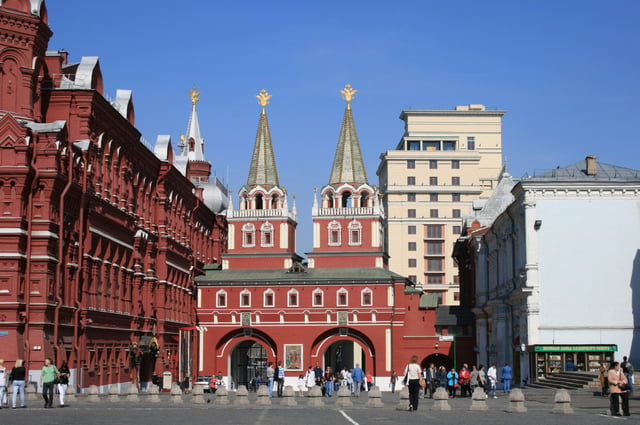 St. Basil's Cathedral
When most people think of Russia, they picture St. Basil's Cathedral. As Moscow's most famous building, it is definitely the top place to go when in Red Square and Moscow.
Ivan The Terrible ordered the construction of this cathedral in order to mark the capture of Kazan from Mongol forces — the cathedral was originally all white with gold domes. However in the late 1800s, the cathedral was remodeled and painted with the more complex and intricate design we all recognize.
Pro Tip — if you think the outside is gorgeous, head inside and be completely blown away.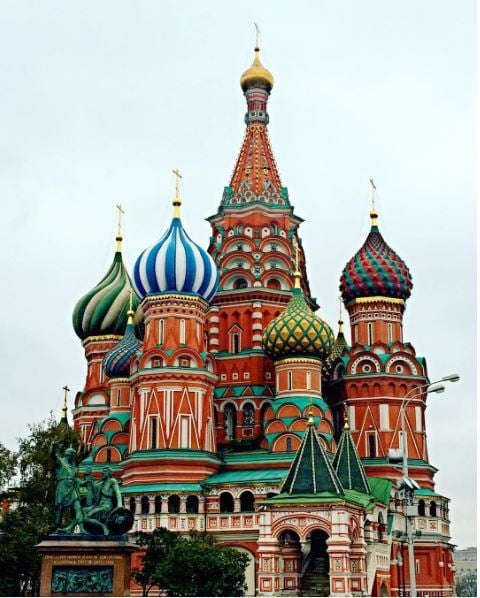 Statue of Minin and Pozharsky
Right in front of St. Basils Cathedral, you'll notice a sculpture that commemorates Prince Dmitry Pozharsky and the butcher Kuzma Minin who were leaders of the militia who repelled Polish invaders in 1612. Along the bottom, one base relief shows the people of Novogorod bringing their sons to be armed, and another shows the Polish fleeing from the Kremlin, being pursued by Russian troops.
As Russia's first monumental sculpture, it was originally located in the center of the Square, but was moved because it interfered with Stalin's plans for massed military parades.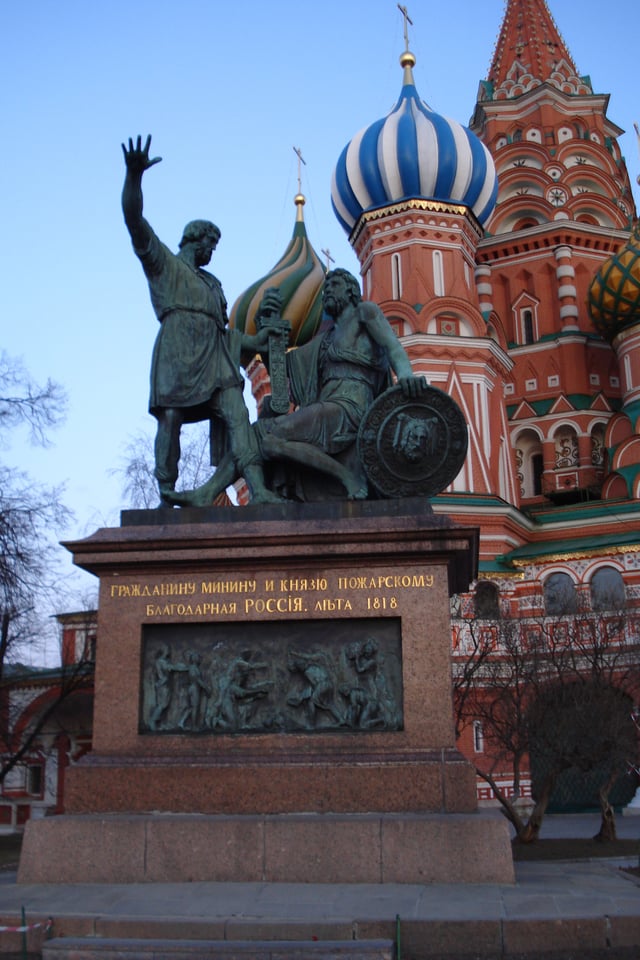 Kazan Cathedral
Another charming must-see church is the Kazan Cathedral. This cathedral was originally built in the 17th century to commemorate the repulsion of Polish and Lithuanian invaders, and in honor of the Virgin of Kazan.
The Virgin of Kazan is one of Moscow's most revered icons, and is rumored to have supernatural abilities. The icon has been connected many times with protecting Russia from her enemies. This church was brought back to life as the first post-communist reconstruction project.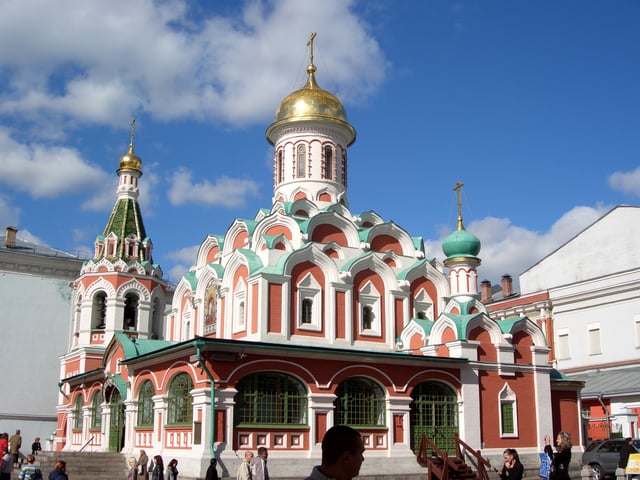 Kremlin Wall
When Russia was under communist rule, Red Square came to serve as a cemetery. Originally, in 1917, two tombs were built under the Kremlin wall to hold the remains of 240 casualties from the October Revolution. However, it soon became a tradition to bury Soviet heroes by the Kremlin Wall and eventually in the wall itself. Pretty cool history, right?! Definitely don't miss this while exploring.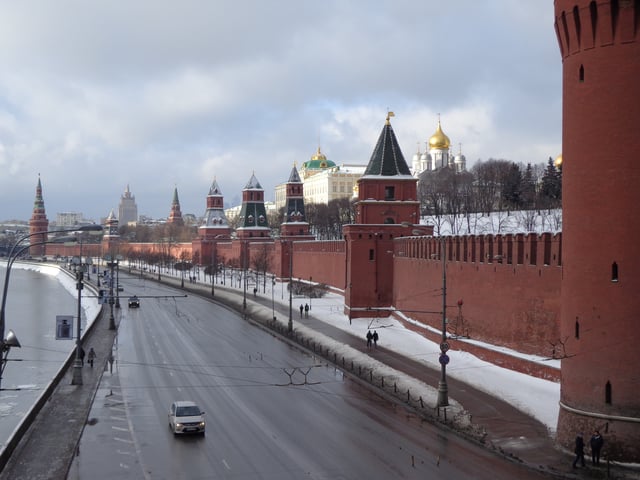 Lenin Mausoleum
If you've heard rumors that they have a museum with Lenin's corpse available for all to see, I'm here to tell you that THE RUMORS ARE TRUE.
Although a little morbid, this is an experience you cannot miss when visiting Russia, Moscow and this historic square. Almost immediately after Vladimir Lenin's death in 1924, the Russian people decided that a simple burial would not be enough. So, in response to the thousands of telegrams received urging the regime to preserve Lenin's memory for future generations, the government began the task of constructing a proper resting place for the former radical. They preserved Lenin's body and built this mausoleum to house his body.
Be prepared to only spend a couple minutes in the mausoleum before getting pushed along by the guards. Even though you only get to see Lenin's body for a few minutes, seeing this famous leader's embalmed body, is still a must.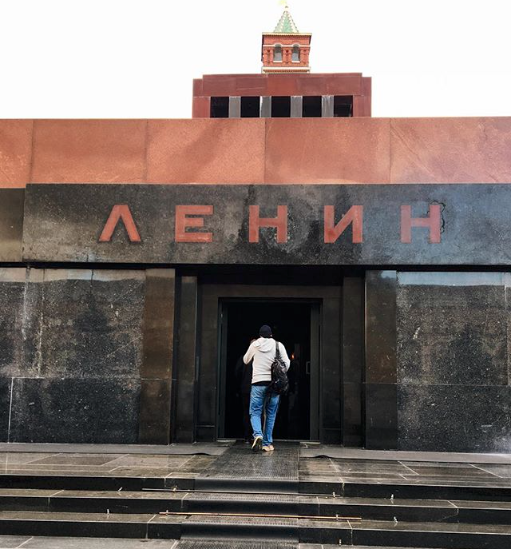 GUM
Glavny Universalny Magazin (or just GUM) is a famous shopping center. Formerly, only high ranking officials were allowed to shop here, but today it is open for all to come and enjoy. The shopping center is well known for its exclusive stores that carry well known western brand names. Feel like a Russian ruler while exploring this gorgeous mall.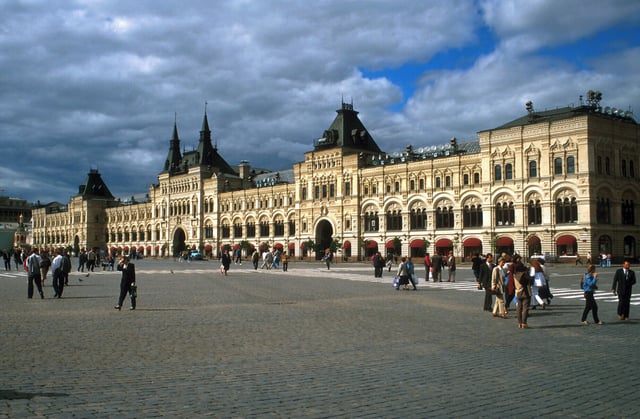 Lobnoye Mesto
Throughout history this circular stone platform was used for proclamations and was also traditionally the place where heirs to the throne were presented to the people for the first time on their 14th birthday. Also known as the Place of Skulls, it has a pretty bloody history. Public executions were common and Ivan the Terrible gruesomely tortured many hostiles here.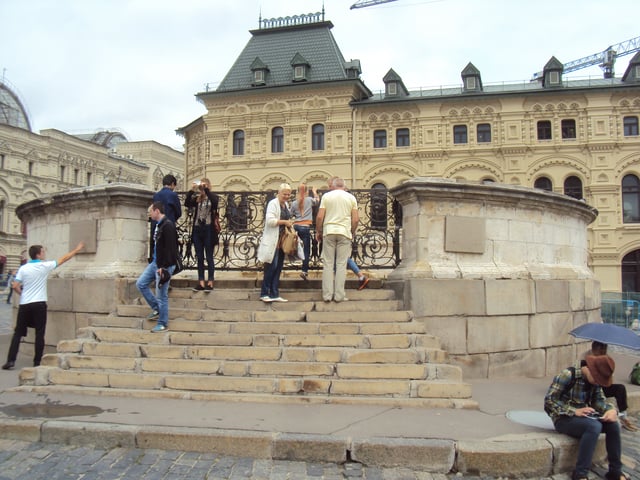 City Hall
The former City Hall for Moscow in the 19th century, was constructed by architect M. Kazakov during the late 1770's and early 1780's. Formally known as the home to some of Moscow's Governors and Generals and also as the V. I. Lenin Museum, the building currently is home to some of the collected works of the State Historical Museum. Don't miss your chance to see the collected works and the unique wide range of world influences mixed into the buildings architectural design.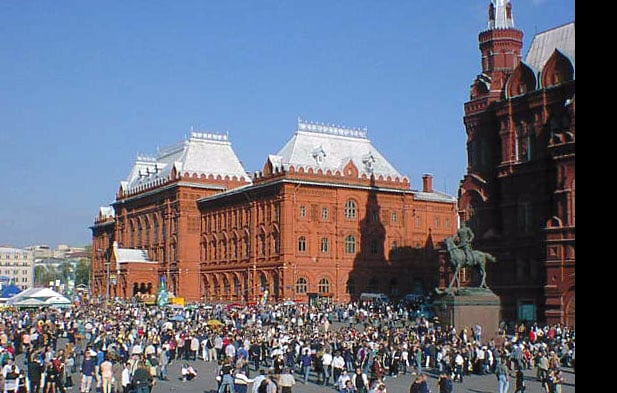 State History Museum
Located right in-between the square and Manege Square, this museum has a diverse collection that ranges from the prehistoric era through the Romanov era. The museum was first opened in 1894 to mark the coronation of Alexander III, and today is home to over 4 million items. Russia is known for its many great museums and the State Historical Museum definitely lives up to this reputation. Make sure you check it out when visiting.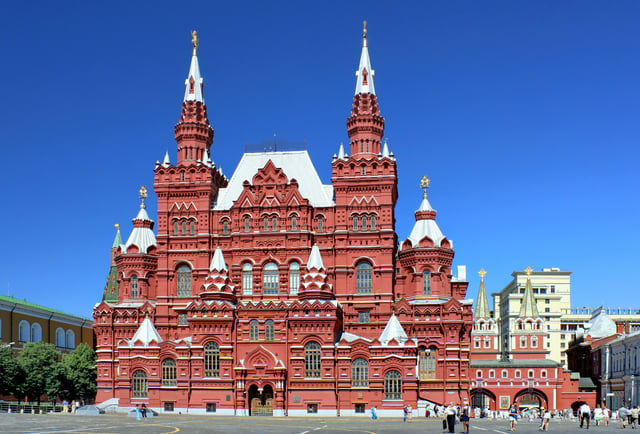 Don't miss out on these 10 must-see places when visiting this historic square in Moscow. Click here for more tips about living in and visiting Russia.
Need more Russia in your life? Of course you do. We have tons to tips and info perfect for anyone visiting or volunteering in Russia right here.
We've got more info about the ILP program here, but in a nutshell, volunteers will be living in Russia teaching English (no experience necessary!) But don't worry — you'll have every weekend off, vacation days, plus free time when you're not teaching to see places like the Red Square or take a weekend to explore St. Petersburg.


Click that button to see more about what the ILP volunteers in Russia are up to: